Food crisis and the global land grab
farmlandgrab.org weekly | 16 Jan 2013
---
Farmers in Poland have been
protesting
in four cities for the past three weeks against a
legal loophole
that allows Polish farmland to be sold to foreign multinationals.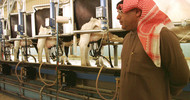 Bloomberg | 15 Jan 2013
Almarai's ownership of dairies, processing plants and a distribution system makes it more profitable than its peers. The operation's earnings before interest and taxes margin is at least 30 percent bigger than Danone, Nestle and Savola.
---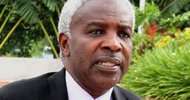 Tanzania Daily News | 15 Jan 2013
Tanzania Investment Centre in collaboration with the Prime Minister's Office and the Southern Agriculture Corridor of Tanzania Centre recently organized a conference under the theme 'Accelerating Tanzania's Agribusiness Investment' in Dar es Salaam.
---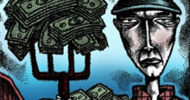 Project Syndicate | 14 Jan 2013
Ethicist Peter Singer asks the purchase of body parts gives rise to international condemnation, while the purchase of agricultural land does not – even when it involves evicting local landholders and producing food for export to rich countries?
---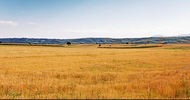 WAM | 14 Jan 2013
The intended aim is to meet Abu Dhabi's vision and strategy for long-term food security.
---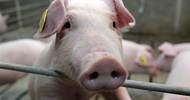 Winnipeg Free Press | 12 Jan 2013
The Itochu Corporation acquires a 33.4% stake in HyLife, one of Canada's largest pig producers, for $56.5 million.
---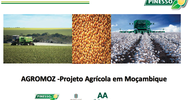 | 11 Jan 2013
Thousands of subsistence farmers in Gu?rue? district are earning small amounts of money from soya. However, there are a few larger farmers. And land conflicts are increasing.
---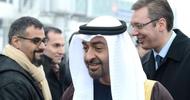 B92 | 10 Jan 2013
Sheikh Mohammed bin Zayed Al Nahyan will become a majority owner of eight Serbian agriculture corporations that own 9,000 hectares of land and will lease an additional 14,000 hectares of arable land in Serbia for EUR 250 per hectare per year.
---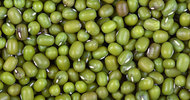 Macauhub | 10 Jan 2013
Primus Agri Products is investing US$3 million to commercially produce mung beans and sesame seeds on 170 ha in Mozambique's Nampula province for export to Asia.
---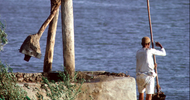 IRIN | 10 Jan 2013
A delegation from the Ministry of Agriculture is preparing to visit Sudan later this year to examine the possibility of growing wheat on as many as 470,000 hectares of Sudanese land.
---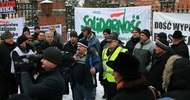 Digital Journal | 08 Jan 2013
In four cities in Poland, farmers are demonstrating against Polish farmland being sold to foreign multinationals. Now they need international support for their protests.
---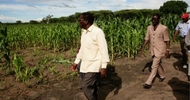 Mpakasi | 03 Jan 2013
In 2012, PM Mizengo Pinda announced that from January 2013, Tanzania will start restricting the size of land that single large-scale foreign and local investors can "lease" for agricultural use. And Tanzania Investment Centre announced that guidelines that will make the Tanzania Land Bank functional will be ready early 2013.
---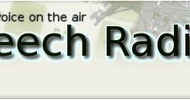 FSRN | 01 Jan 2013
Land across great swathes of the developing world has become a prime target for foreign investors. Free Speech Radio News explores the issue by looking at what's happening in Kenya.
---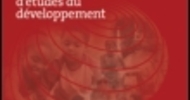 CJDS | 31 Dec 2012
Special issue of the Canadian Journal of Development Studies contains 8 articles covering country experiences with land grabbing in Uruguay, Paraguay, Brazil, Bolivia, Argentina, Guatemala and Mexico.
---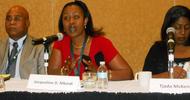 Northern Star | 27 Dec 2012
"Land grabbing in Tanzania doesn't exist," insists the executive director of the Tanzania Horticultural Association Ms Jacquiline Mkindi
---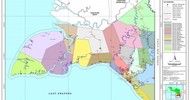 Tabloidjubi.com | 21 Dec 2012
Report from Indigenous Peoples Organization of Bian Enim
---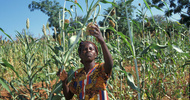 APA | 15 jan 2013
Des femmes rurales du Sénégal affiliées à plusieurs structures agricoles ont plaidé, mardi à Diender (Thiès), pour leur accès aux terres et la fin de la spéculation foncière.
---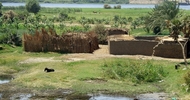 IRIN | 15 jan 2013
Une délégation du ministère de l'Agriculture de l'Egypte se prépare à se rendre au Soudan cette année pour examiner la possibilité de cultiver du blé sur un total de 470 000 hectares de terres soudanaises.
---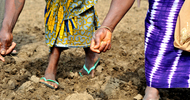 Agence Afrique Performance | 11 jan 2013
Dans une lettre ouverte adressée l'Assemblée nationale, les organisations de la société civile du Bénin regroupées au sein de l'"Alliance pour un code foncier et domanial consensuel et socialement juste" dénoncent certaines dispositions du code foncier et domanial que les députés s'apprêtent à voter.
---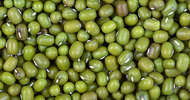 Agence Ecofin | 10 jan 2013
Primus Agri Products Private Ltd va investir $ 3 millions pour produire du haricot mungo et du sésame dans la province de Nampula au Mozambique.
---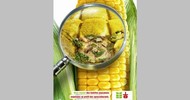 Apic | 10 jan 2013
"Sans terre, pas de pain !", tel est le leitmotiv de la campagne de carême 2013 qui se déroule du Mercredi des cendres 13 février, date de l'entrée en carême, au dimanche 31 mars, fête de Pâques.
---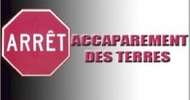 Developpement Durable | 31 dec 2012
En s'appuyant sur l'exemple du projet Malibya, l'article étudie les réactions locales à la mise en œuvre d'un projet d'investissement.
---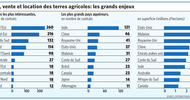 Le Temps | 29 dec 2012
Entretien avec le Sénégalais Madiodio Niasse qui dirige l'International Land Coalition, une sorte d'observatoire qui traque les transactions foncières, sise à Rome.
---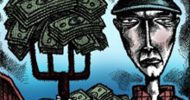 Los Tiempos | 16 ene 2013
¿Por qué la compra de órganos es objeto de condena internacional y la de tierras agrícolas no lo es, aún cuando supone la expulsión de los terratenientes locales y la producción de alimentos para exportación a países ricos y no para el consumo local?
---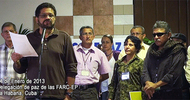 RT | 15 ene 2013
Las conversaciones entre las FARC y el Gobierno colombiano se retomaron ayer en La Habana. Entre otras cosas, la guerrilla exige "la erradicación del latifundio y la prohibición de la extranjerización de la tierra".
---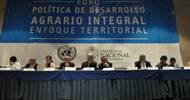 Kaosenlared | 14 ene 2013
La extranjerización y el acaparamiento de la tierra, además de la ausencia de desarrollo integral rural, vías de comunicación, acceso al crédito y desarrollo tecnológicos son las preocupaciones que ocuparon un importante puesto en las conclusiones.
---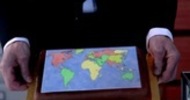 GRAIN | 14 ene 2013
Para descorrer el velo que oculta a los acaparadores de tierra, GRAIN ha reunido una presentación con diapositivas donde contamos un poco quiénes son aquéllos que más activamente buscan acaparar tierras o apoyan que esto ocurra.
---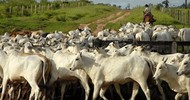 El Pais | 14 ene 2013
Los uruguayos ya han comprado más de 1 millón de hectáreas en el Chaco paraguayo -más que la superficie de Tacuarembó- y siguen mirando a Paraguay como un país de oportunidades y con un fuerte crecimiento en el área cárnica.
---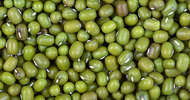 Macauhub | 10 Jan 2013
A empresa indiana Primus Agri Projects Private Limited está a investir 3 milhões de dólares na província de Nampula, em Moçambique, para a produção em moldes empresariais de feijão-da-china ("Vigna Radiata") e sementes de sésamo
---
Farmers' land in farmers' hand: A debate about landgrabbing in Romania

Good Food Good Farming campaign | Berlin | 17 Jan 2013

Acaparamiento de tierras: África expoliada

Manos Unidas | Madrid | 22 Jan 2013
farmlandgrab.org
weekly provides a list of the latest postings to farmlandgrab.org by email each week
farmlandgrab.org
is an open-publishing website, initiated by GRAIN, tracking today's global land grab for food production and people's movements against it
to unsubscribe from the list, click
this link
to visit or post materials to the website, click
this link