Food crisis and the global land grab
farmlandgrab.org weekly | 18 Mar 2015
---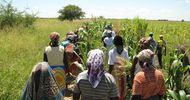 Triple Crisis Blog | 18 Mar 2015
What may end up dooming the ProSavana project in Mozambique is farmers' growing awareness of the threat to their land, and their capacity to resist.
---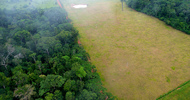 EurActiv | 18 Mar 2015
The European Union is one of the world's largest importers of agricultural goods from illegally deforested land, a report published 17 March by Fern, a green NGO, has found.
---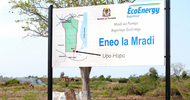 ActionAid | 18 Mar 2015
What kind of role should the private sector have in the post-2015 fight against poverty and food insecurity? And how should EU governments ensure it is genuinely inclusive and responsible? Yaekob Metena explores the possibilities.
---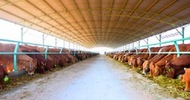 Thanh Nien News | 18 Mar 2015
A series of private Vietnamese giants have expanded their investment in the agriculture sector, sinking hundreds of millions of dollars in cattle breeding and growing sugarcane and maize.
---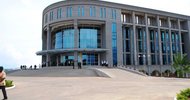 Cameroon Tribune | 17 Mar 2015
Contract farming and large-scale farming emerged as the two principal models to upgrade peasant agriculture to meaningful production levels
---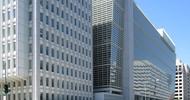 OLOB | 17 Mar 2015
Farmer organizations, indigenous groups, trade unions and other civil society organizations, under the umbrella of Our Land Our Business, call World Bank's annual Conference on Land and Poverty a sham.
---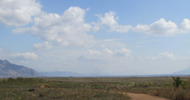 ADECRU | 16 Mar 2015
Ten thousand peasant families are victims of the most aggressive and imperialist initiative backed by the G8 countries
---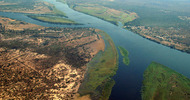 Xinhua | 16 Mar 2015
Chinese companies are planning to invest in maize and tobacco farming in the Zambezi region of Namibia where the environment is very good and the land is fertile. The companies are now doing the preparatory work.
---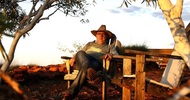 AFR | 16 Mar 2015
Mitchell's Yougawalla Pastoral Company the latest Australian cattle station business to be put up for sale. Foreign corporations have spent some A$63.5 million buying into the sector in the past month.
---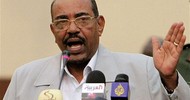 Amwal Alghad | 13 Mar 2015
Sudanese President Omar Al-Bashir clarified that Sudan has the land and water and Egypt has the human resources and expertise while gulf countries can provide financing.
---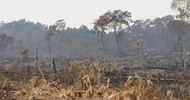 Mongabay | 12 Mar 2015
Myanmar government has been allocating land for large-scale private agricultural businesses in the country's biodiversity-rich forests at an alarming rate. Between 2010 and 2013, the area of land marked for commercial agriculture has increased from nearly 2 million acres to 5.2 million acres.
---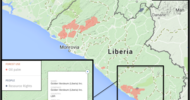 Mongabay | 12 Mar 2015
Investment in agricultural production and trade often harms the rights of local and indigenous peoples while failing to contribute significantly to economic development, according to a new report from the Rights and Resources Institute.
---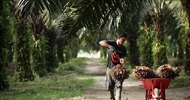 Reuters | 12 Mar 2015
Singapore-based Golden Agri-Resources, which has oil palm plantations covering 250,000 ha in Indonesia, wants to expand in Kalimantan. Rights groups accuse the company of taking land from local people without free and informed consent.
---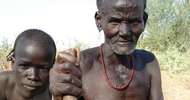 Africa Intelligence Media | 11 Mar 2015
Ethiopian Sugar Corp. is tapping loans from Development Bank of China to build six sugar-processing factories and plant 150,000 hectares of sugar cane in the region bordering Kenya. This may exacerbate conflict in the ethnically diverse region.
---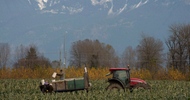 CTV News | 11 Mar 2015
Canada's National Farmers Union (NFU) has released an update to its 2010 report, "Losing Our Grip", about growing corporate control of farmland and the acceleration of debt among farmers.
---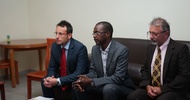 EnQuête | 18 mar 2015
Une bataille judiciaire a été déclenchée entre l'ancien directeur général de Senhuile, Benyamin Dummai, et Tampieri Financial Group.
---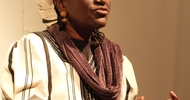 APA | 17 mar 2015
Des acteurs de la société civile sénégalaise ont plaidé, mardi à Dakar, pour une synergie et un combat harmonisé de toutes les parties prenantes à la lutte contre l'accaparement des terres, afin de mieux se faire entendre.
---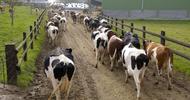 Portail Québec | 16 mar 2015
Selon Québec solidaire, l'accaparement de terres agricoles par des sociétés millionnaires change radicalement le modèle agricole québécois.
---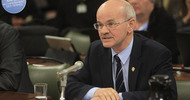 Le Terre | 16 mar 2015
Le milieu municipal endosse l'idée d'instaurer un moratoire sur l'accaparement des terres agricoles le temps de documenter le phénomène.
---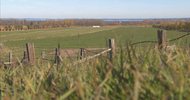 Radio Canada | 16 mar 2015
L'Union des producteurs agricoles voudrait que le gouvernement limite à 100 acres par année, soit l'équivalent d'une terre moyenne, l'acquisition de terres.
---