Food crisis and the global land grab
farmlandgrab.org weekly | 11 Mar 2015
---
Stop "Conference on Land and Poverty!"
Civil society denounces World Bank hypocrisy on land rights.
Join the Thunderclap campaign:
http://thndr.it/1DDuLOv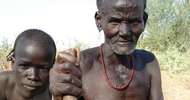 Survival International | 10 Mar 2015
The Kwegu, the smallest and most vulnerable tribe in Ethiopia's Lower Omo Valley, is starving as a result of the massive Gibe III dam and associated large-scale irrigation for commercial plantations on tribal land.
---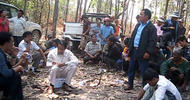 RFA | 10 Mar 2015
More than 200 representatives from remote northeastern Cambodian province refused to accept gifts from land concession company in exchange for clearing their communal land for a rubber tree plantation.
---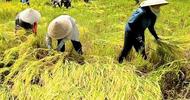 Shanghai Daily | 10 Mar 2015
Interest in Vietnam's farmland is growing due to suitable soil and climate conditions, convenient location relative to markets like China and increasing demand for high-tech agricultural products.
---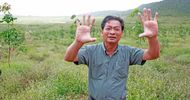 Phnom Penh Post | 10 Mar 2015
Fourteen companies have been put on a watchlist by Cambodia's Ministry of Environment for failing to live up to their investment promises. The ministry also said it had reduced the firms' land concessions by 14,000 hectares.
---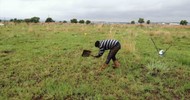 The Citizen | 10 Mar 2015
A group of Namibian youth activists have condemned their government's intention to approve the lease of 10,000 hectares of fertile land to a Chinese company to grow tobacco for export.
---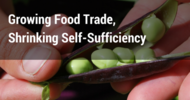 Worldwatch Institute | 10 Mar 2015
As the world reaches the limits of available farmland and water for irrigation, countries are turning to international markets to meet domestic food demand. New analysis explores trends and consequences in the international food market.
---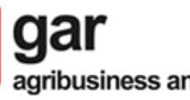 FPP | 09 Mar 2015
Palm oil conglomerate criticised for multiple violations of RSPO requirements that lands can only be acquired from indigenous peoples and local communities with their free, prior and informed consent.
---
Guardian | 07 Mar 2015
Four oil palm plantations connected to the same company are planning to clear more than 23,000 hectares of primary rainforest in the northern Amazon in order to cultivate oil palm.
---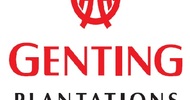 Reuters | 06 Mar 2015
Malaysian oil palm planter Genting Plantations Bhd said it has entered into an agreement with Indonesia's Musim Mas Group to build a 300 million ringgit ($82.17 million) palm oil refinery in the Borneo island of Sabah.
---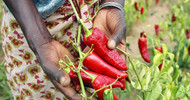 Left Foot Forward | 06 Mar 2015
Africa is seeing a new wave of colonialism as multinational corporations, aided by rich governments and financial institutions, vie to increase their control of land, seeds, water and other resources.
---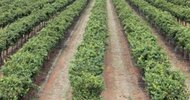 ABC | 05 Mar 2015
Sale and leaseback agreements were almost unheard of in agriculture five years ago, but a few major deals recently have put them on the map, according to property group Colliers International.
---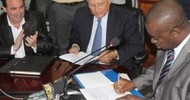 Haiti Libre | 05 Mar 2015
Haiti's agriculture ministry has signed an agreement with a consortium of Haitian and Colombian investors to establish a major oil palm project on 4,000 ha over the next 5 years.
---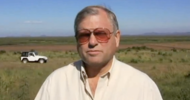 Dominion Farms | 05 Mar 2015
Calvin Burgess, chairman of Dominion Farms, has issued a letter denying their involvement in a 30,000 hectare landgrab in Nigeria's Taraba State.
---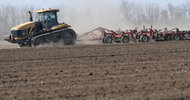 Sputnik News | 06 Feb 2015
According to the office of German parliament member, the conflict in Ukraine is used to cover up a sale of farmlands in the interest of major corporations.
---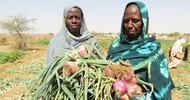 APA | 10 mar 2015
L'Institution arabe d'investissement et de développement agricole a conclu avec la Mauritanie une convention lui permettant d'exploiter une superficie de 3.200 ha de terres agricoles dans ce pays, a-t-on constaté lundi à Nouakchott.
---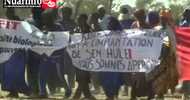 Ndar Info | 09 mar 2015
Des travailleurs de cette entreprise sénégalo-italienne s'insurgent contre leur directeur général suite à la décision de ce dernier de réduire leurs salaires et de licencier 83 d'entre eux.
---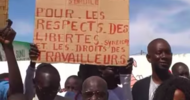 Enquête | 06 mar 2015
Alors que Senhuile annonce avoir augmenté son capital à la vitesse lumière, ses pratiques d'une autre époque précarisent les travailleurs, font monter la colère des populations du Ndiael où sont implantées ses terres arables, et rendent à peine service à l'économie sénégalaise.
---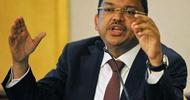 Agence Ecofin | 04 mar 2015
«Les transactions foncières menées par les gouvernements comptent parmi les facteurs qui rendent la culture de l'huile de palme particulièrement attractive » affirme Sunny Verghese, le PDG d'Olam
---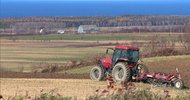 Journal de Montréal | 04 mar 2015
À quelques jours du début des audiences sur l'accaparement des terres agricoles, les partis politiques se seraient entendus pour confier à la Commission de protection du territoire agricole du Québec le mandat de créer un registre des transactions.
---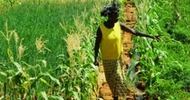 CEA | 26 fev 2015
Les pays africains accueillent une plate-forme pour la coordination et le partage des leçons, des connaissances et des expériences afin d'améliorer la gouvernance foncière conformément a la Déclaration de l'Union africaine sur les problèmes et enjeux fonciers en Afrique.
---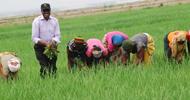 Agence Ecofin | 22 juil 2014
Le singapourien Olam a récemment lancé dans l'état de Nasarawa au Nigeria, une ferme d'une superficie de 6 000 hectares dédiée à la riziculture.
---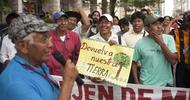 Paraguay.com | 06 mar 2015
El Estado paraguayo había llegado a un acuerdo de compra con actual el propietario de los terrenos, ocupados hoy por la explotación ganadera Estancia Salazar, del estadounidense Roberto Eaton.
---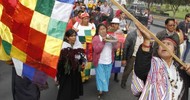 La República | 05 mar 2015
Jorge Herrera, presidente de la Conaie, dijo que la propuesta de su organización plantea alternativas para combatir el acaparamiento de la tierra y sugiere sanciones para los latifundistas
---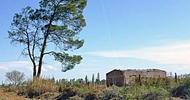 Diario San Rafael | 05 mar 2015
"Lo que se trató de hacer con esta ley, es regular para que los extranjeros no compren terrenos excesivamente"
---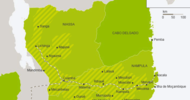 IHU | 06 Mar 2015
"Os investidores propõem uma mistura de produção, em grande escala, de produtos agrícolas e contratos com certos pequenos produtores. Ambas as coisas são projetadas para lhes dar o controle sobre a produção agrícola em grandes extensões de terra".
---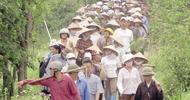 La Stampa | 05 Mar 2015
La speculazione cambia radicalmente gli equilibri ambientali e alimentari del pianeta
---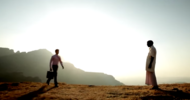 RAI | 26 Jun 2014
La corsa alla terra, o land grabbing, è uno dei temi più controversi del momento. Per qualcuno è un'opportunità economica, per altri una forma di sfruttamento.
---
Equitable Alternatives and Local Solutions to Land Grabs in Africa

The Coalition for Equitable Land Acquisitions and Development in Africa (CELADA) | Ottawa | 24 Mar 2015