Food crisis and the global land grab
farmlandgrab.org weekly | 04 Mar 2015
---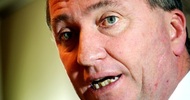 Farm Weekly | 04 Mar 2015
Australia agriculture minister Barnaby Joyce defended the government's new tighter foreign investment regime before key agricultural industry stakeholders.
---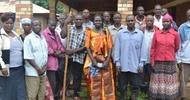 Guardian | 03 Mar 2015
Palm oil producers backed by the UN taken to court by evicted farmers who say they have received little compensation.
---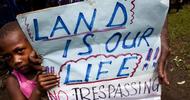 Oakland Institute | 03 Mar 2015
Civil society reject World Bank's sham Conference on Land and Poverty and denouncing World Bank's role in global land grabs.
---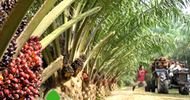 The Hindu | 03 Mar 2015
Olam has embarked on its first palm oil industrial project in Gabon with 50,000 hectares of plantations in phase I with US$ 500 million investment.
---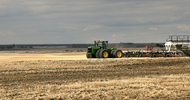 Western Producer | 03 Mar 2015
Farmland does deserve special attention compared to other businesses because much more is involved beyond just the land. Those who own it and work it form the basis of rural communities.
---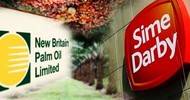 Reuters | 03 Mar 2015
Sime Darby Plantation Bhd, completed $1.7 billion acquisition of Papua New Guinea-based New Britain Palm Oil Ltd (NBPOL)adding 135,000 hectares to its land bank.
---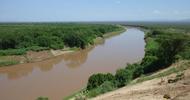 Digital Journal | 03 Mar 2015
Ethiopia and India approach to fulfilling millennial and ecological promises through leasing or buying large tracts of "fertile basket" land effects local indigenous people, land and hydro ecosystems.
---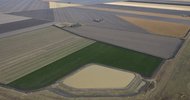 BBC | 01 Mar 2015
Foreign investors own 10% of Australia's agricultural land. But that could soon rise thanks to two huge projects being developed in Northern Territory's Top End with the help of foreign investors.
---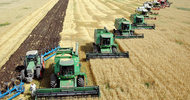 Reuters | 27 Feb 2015
The crisis in Ukraine looks set to trigger major changes in its vast agricultural sector with state-owned farm land and small family plots likely to go up for sale despite concerns over the impact on local farmers.
---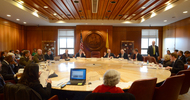 IP & Real Estate | 27 Feb 2015
The US sovereign wealth fund has approved a $200m allocation to TIAA-CREF's Global Agriculture II fund, its first major commitment to the sector.
---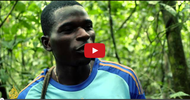 Al Jazeera | 27 Feb 2015
People & Power investigates the environmental consequences of palm oil plantations in equatorial Africa.
---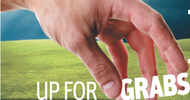 Western Producer | 26 Feb 2015
There has been a marked change in Saskatchewan farmland ownership over the past two decades, according to a new study. Investment funds, pension plans and megafarms own an increasing amount of Saskatchewan dirt.
---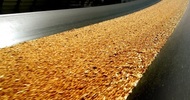 The Land | 26 Feb 2015
California-based Finistere Ventures is in Australia speaking to potential backers after its first close of a new $US150 million venture capital fund. The Finistere II Agtech (agricultural technology) Fund has secured the backing of German giant Bayer CropScience, as well as Canadian investment firm AVAC.
---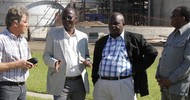 News Day | 26 Feb 2015
Zimbabwe's Parliament has ordered Arda board chairman Basil Nyabadza to clarify the status of the land at the centre of an ownership wrangle between Green Fuel and the Chisumbanje community.
---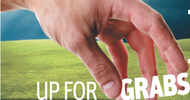 Western Producer | 26 Feb 2015
Farmers in Saskatchewan are worried that outside investors are artificially inflating land prices and keeping regular farmers from expanding their operations
---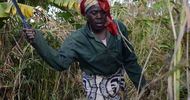 FIAN | 23 Feb 2015
A new booklet provides information and guidance on how to defend land rights, monitor land policies and violations, advocate, campaign and seek redress for land-related violations.
---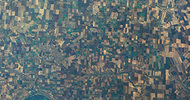 Bankwatch | 18 Feb 2015
The story of the defaulted company Mriya Agro Holding shows what risks investors and creditors are willing to take in the pursuit of profit in Ukraine's agribusiness.
---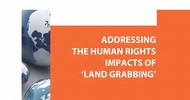 European Parliament | 26 Dec 2014
This Study from the European Parliament discusses the human rights issues raised by large-scale land deals for plantation agriculture ('land grabbing') in low and middle-income countries.
---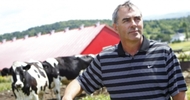 La Presse | 02 mar 2015
Si le président de l'Union des producteurs agricoles est heureux que la Commission de l'agriculture tienne enfin des audiences sur l'accaparement des terres agricoles par les fonds d'investissement, il craint le manque de volonté politique pour faire changer les choses.
---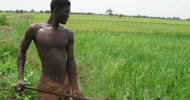 Nouvel Horizon | 27 fev 2015
Les villageois de Tangana ont peur d'être chassé d'un espace qu'ils ont amenagé pour la culture du riz par le projet Malibya
---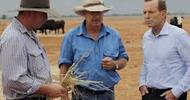 AFP | 26 fev 2015
A partir du 1er mars, acquérir des terres en Australie se complique pour les étrangers: le gouvernement renforce son contrôle des investissements dans le foncier agricole pour répondre aux inquiétudes suscitées par les achats chinois.
---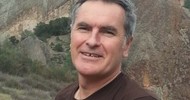 IPS | 24 fev 2015
La présence de sociétés étrangères dans l'agriculture ukrainienne croît rapidement, avec plus de 1,6 millions d'hectares d'exploitations agricoles passés récemment aux mains de sociétés étrangères.
---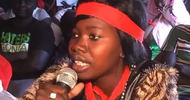 Africa9 | 23 fev 2015
Le directeur général de Senhuile, Massimo Castellussi, pourrait être interpellé dans les tout prochains jours, par les autorités compétentes du pays, informe une source en provenance de la présidence.
---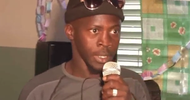 Youtube | 19 fev 2015
Le nouveau Directeur de Senhuile sa, Massimo Castellucci pense qu'un travailleur Sénégalais ne mérite pas un salaire de plus de 150 000 fcfa
---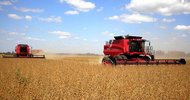 El Periódico | 27 feb 2015
Fondos de inversión y multinacionales agrícolas están controlando las fértiles tierras ucranianas
---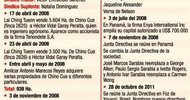 ABC | 27 feb 2015
¿Quiénes están detrás de Tierra de Negocios, supuesta dueña de 10.300 ha de Chino Cue?
---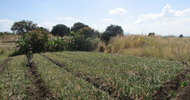 ADECRU | 02 Mar 2015
ADECRU revelam que no âmbito da Nova Aliança do G8 foram efectivados negócios de terra com 5 empresas em Moçambique, numa área total de 33.300 hecatres.
---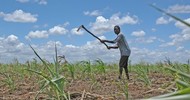 IHU | 02 Mar 2015
Entrevista especial com Vicente Adriano:"A redução da produtividade em novas terras chega a atingir 60%, o que coloca famílias em situação de insegurança alimentar"
---