Food crisis and the global land grab
farmlandgrab.org weekly | 18 Feb 2015
---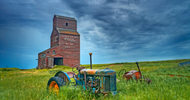 Leader-Post | 18 Feb 2015
Farmland ownership rules in Saskatchewan - which are among the most restrictive on the continent - could be getting tighter to prevent further purchases of farmland by institutional investors.
---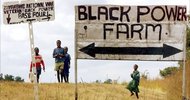 BH24 | 17 Feb 2015
Investors and hedge funders paying next to nothing for vast tracts of land in some African countries is a worrying trend and puts into context the Zimbabwe land policy and reform.
---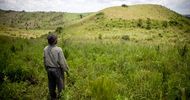 New Vision | 17 Feb 2015
Eight Eastern Africa governments under their umbrella organization IGAD have been urged to ensure tenure security for customary land rights because it is an essential element for sustainable development.
---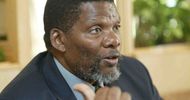 Bloomberg | 17 Feb 2015
South Africa's proposed laws to restrict foreigners from owning land will apply to farms and exclude residential property, Rural Development and Land Affairs Minister Gugile Nkwinti said.
---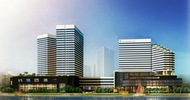 Thanh Nien | 16 Feb 2015
Company says it will invest part of the new $275 million into its cow farms, raising its current herd of 30,000 cows to 200,000. Another part will be used to pay debts and for its palm oil projects.
---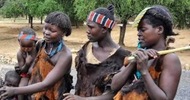 The Ecologist | 16 Feb 2015
A land grab twice the size of France is under way in Ethiopia, as the government pursues the seizure of indigenous lands to turn them over to dams and plantations.
---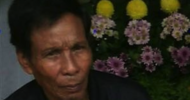 Bangkok Post | 16 Feb 2015
On February 11, Chai Bunthonglek, a land rights activist from Klong Sai Pattana village and member of the Southern Peasant Federation of Thailand was gunned down. Four locals have been slain in similar attacks since 2010.
---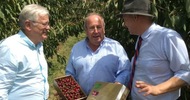 ABC | 15 Feb 2015
The tighter restrictions don't apply to buyers from the US, New Zealand or Chile because of their existing free trade agreements with Australia.
---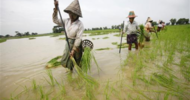 Gulf Times | 13 Feb 2015
Two Southeast Asian countries, Myanmar and Cambodia, have declared to participate in the global rice business through foreign investors from Middle East, China, South Korea, Japan and Thailand.
---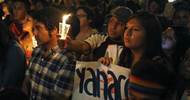 Reuters | 13 Feb 2015
"A lot of money is going into (land) speculation; this has worsened the situation," says Victoria Tauli-Corpuz, U.N. Special Rapporteur on the Rights of Indigenous Peoples.
---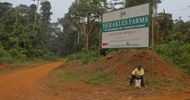 Cameroon Online | 13 Feb 2015
An inter-ministerial fact-finding committee from Yaounde has inspected the palm nurseries and other investment sites of the Sithe Global Sustainable Oils Cameroon Limited (SC-SOC) located in the South West Region of Cameroon.
---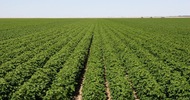 The Conversation | 13 Feb 2015
The foreign ownership debate in Australia needs to evolve to – or be merged with – a broader debate about the future of the agricultural sector.
---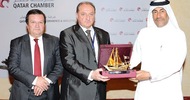 Gulf Times | 13 Feb 2015
There are a number of "pending agreements" between the two countries aimed to build grain silos and lease of agriculture land in Ukraine to Qatari investors.
---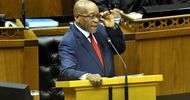 Times Live | 12 Feb 2015
Foreigners will not be allowed to own land in South Africa, President Jacob Zuma said during his state-of-the-nation address to Parliament on Thursday. He said they would instead be eligible for long-term leases.
---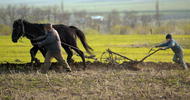 Nine O'Clock | 12 Feb 2015
The land market in Romania is left to chance, any occasional businessman being free to trade arable or forest land as long as they have a good lawyer or are up to paying a bribe to some civil servant.
---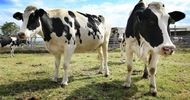 Financial Review | 12 Feb 2015
China's largest privately owned agribusiness company and the Perich family from Sydney are looking to buy a $100 million dairy in western New South Wales.
---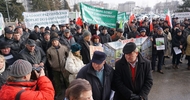 Fresh Fruit Portal | 12 Feb 2015
"The core of the protest is about preventing the sale of Polish agricultural land that might happen from 2016 if the current law continues. This will expose Polish land to be bought by foreign buyers and will threaten small farmers."
---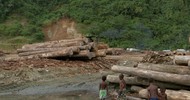 ABC | 12 Feb 2015
The cancellation of controversial flawed land leases in Papua New Guinea has been halted, leaving traditional landowners unsure of when they will get their land back.
---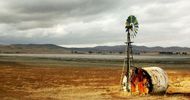 The Australian | 11 Feb 2015
Australia's new threshold on foreign investment in agriculture would be cumulative, so someone with a $14m investment would have to seek approval before trying to purchase an ­additional $1m property.
---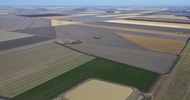 Guardian | 11 Feb 2015
The Coalition has increased scrutiny of foreign purchases of rural land, but how much is currently owned overseas and are the concerns valid?
---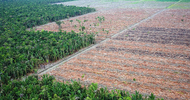 Goldman Prize | 11 Feb 2015
Conflict palm oil: how could something as seemingly innocent as vegetable oil be the cause for so much concern? Mass deforestation, corporate land grabbing, human rights abuses,are just a few of the conflicts surrounding industrial palm oil production.
---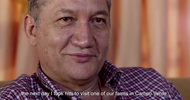 World of Matter | 11 Feb 2015
World of Matter project provides video and photos about large-scale agricultural projects, including the Pinesso Group's operations in Sudan and Karuturi's farms in Ethiopia
---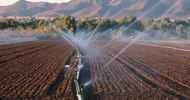 Le Figaro | 16 fev 2015
Une loi en préparation à Pretoria prévoit de limiter la surface des grandes propriétés et d'en interdire l'accès aux étrangers. Le texte concerne surtout les terres agricoles.
---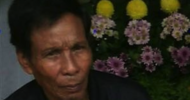 Frontline Defenders | 14 fev 2015
Le 11 février 2015 vers 18h30, un inconnu a abattu le défenseur du droit à la terre M. Chai Bunthonglek chez lui dans le district de Chaiburi, dans la province de Surat Thani.
---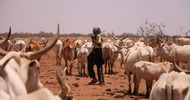 Seneweb | 13 fev 2015
La commission nationale de réforme foncière a fini de dessiner le squelette de ce qui sera la future loi foncière "anti-accaparement" au Sénégal.
---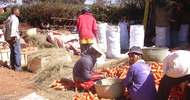 Madagascar Tribune | 06 fev 2015
Antananarivo abritera les 19 et 20 février la conférence des bailleurs relative au projet régional de sécurité alimentaire de la Commission de l'Océan Indien.
---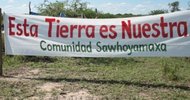 Paraguay.com | 13 feb 2015
Empresas volvieron a accionar judicialmente contra la expropiación de tierras a favor de la comunidad Sawhoyamaxa
---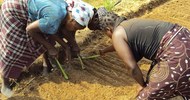 | 12 Dec 2014
prosavana, mozambique, JICA
---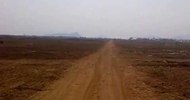 Verdade | 24 Oct 2014
モザンビーク現地新聞Verdade紙 2014年10月24日記事(仮訳) 「リオマ郡で何百人もの農民ら土地を追われる」
---
Les accaparements de terres dans le monde. Quelles résistances aujourd'hui ?

AFASPA, GRAIN, ReAct | Paris | 26 Feb 2015