Food crisis and the global land grab
farmlandgrab.org weekly | 11 Feb 2015
---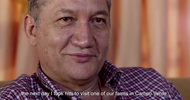 World of Matter | 11 Feb 2015
World of Matter project provides video and photos about large-scale agricultural projects, including the Pinesso Group's operations in Sudan and Karuturi's farms in Ethiopia
---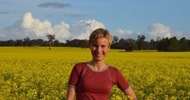 ABC | 09 Feb 2015
New research reveals grain growers in Western Australia are overwhelmingly supportive of foreign investment.
---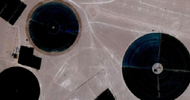 Trade Arabia | 09 Feb 2015
A'Saffa Foods was established in 2001 and is the largest integrated poultry project in the Sultanate of Oman, covering over a 40 sq km farm area in Thumrit, Southern Oman.
---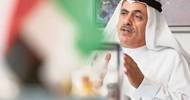 Gulf News | 09 Feb 2015
Eisa Al Ghurair, chairman of Al Ghurair Resources, the agricultural commodities arm of Dubai-based Al Ghurair Investment, warned on Monday of investors buying farmland in foreign countries, citing political risk.
---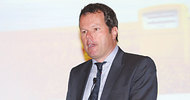 Dubai Eye | 09 Feb 2015
Gulf countries have accumulated a lot of bad press, while having no commercial or strategic benefits from overseas farming intiatives, says Eckart Woertz, Senior Research Fellow at Barcelona Centre for International Affairs.
---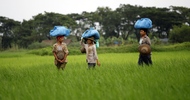 The Nation | 09 Feb 2015
Myanmar may go back to being one of the world's major rice exporters in five to 10 years, as many Thai and foreign investors are looking to expand in rice mills and farms in the country.
---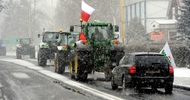 Landworkers Alliance | 09 Feb 2015
Thousands of Polish family farmers from the Solidarity trade union protest new law that will allow land grabs by Western companies
---
STOP PALM OIL | 06 Feb 2015
STOP PALM OIL
---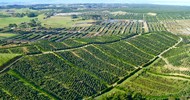 FW+ | 05 Feb 2015
Billionaire Englishman Stephen Diggle wants to put his wealth in land assets around the world and has bought New Zealand's largest avocado orchard.
---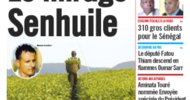 Enquête | 11 fev 2015
À peine deux ans après son installation controversée dans la Réserve spéciale avifaune du Ndiael, le projet agro-industriel Senhuile constitué par le Groupe italien Tampieri et Senethanol bat de l'aile.
---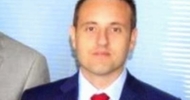 Ndar Buzz | 10 fev 2015
"Je tiens à dire et à affirmer que l'investissement de Senhuile repose sur des procédures claires et transparentes," affirme le nouveau directeur général de Senhuile SA, au Sénégal
---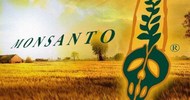 La Nouvelle Gazette | 06 fev 2015
Le conflit ukrainien est utilisé pour la vente de terres agricoles au profit de grandes entreprises étrangères comme Monsanto, selon le chef du bureau des membres du Bundestag Mme Birgit Bock-Luna.
---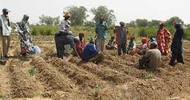 APS | 05 fev 2015
'Il faut que chaque citoyen sénégalais dispose d'un titre foncier qui lui offre la possibilité d'obtenir un prêt auprès d'une banque', s'exclame le président de la Commission nationale des réformes foncières
---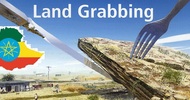 HCH24 | 05 fev 2015
En Ethiopie, les déplacements forcés et la déportation des peuples indigènes de leurs terres ancestraux suscitent de plus en plus de critiques et de plaintes judiciaires.
---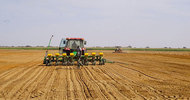 Le Quotidien | 04 fev 2015
Après les travailleurs qui ont dénoncé leur licenciement abusif, c'est maintenant au tour de la direction de Senhuile de monter au créneau.
---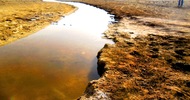 Ndar Buzz | 02 fev 2015
Ce 2 février, Journée Internationale des Zones Humides, une campagne dénommée "SOS-NDIAEL" est lancée par le Réseau Nord pour la Protection Environnement Mondial.
---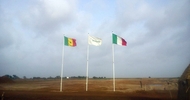 Ndar Info | 02 fev 2015
Après la sortie médiatique du secrétaire général de la Confédération démocratique des syndicats libres du Sénégal (Cdsl) Ibhima SARR, qui accusait SENHUILE de vouloir réduire injustement ses employés, la direction de cette Société s'explique.
---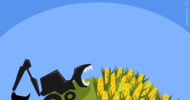 CEPPAS | 10 feb 2015
Defensa de la tierra, verdad incómoda para los grupos de poder. Las y los defensores del derecho a la tierra nunca se han visto tan afectados por la represión como en 2014.
---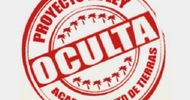 El Espectador | 09 feb 2015
El proyecto de ley 133 de 2014, sobre las tierras baldías, que se encuentra a la espera de su primer debate, generó tanta polémica en su momento que el año pasado incluso surgió el movimiento "No a la 133" y se logró que su discusión fuera aplazada en diciembre.
---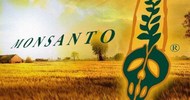 Con Nuestro Perú | 07 feb 2015
El conflicto ucraniano está siendo utilizado para la venta de tierras de cultivo en beneficio de grandes corporaciones extranjeras como Monsanto, afirman diputados alemanes.
---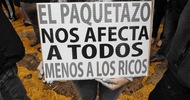 Servindi | 05 feb 2015
La norma propuesta vulnera los derechos fundamentales de los pueblos indígenas: territorio, libre determinación, consulta y consentimiento previos, libres e informados
---
SEGS | 09 Feb 2015
Pesquisadores promovem workshop para a preparação do evento nos dias 9 e 10 de março de 2015.
---