Food crisis and the global land grab
farmlandgrab.org weekly | 28 Jan 2015
---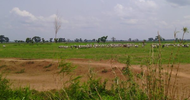 The Ecologist | 28 Jan 2015
Development secretary Justine Greening is facing questions over UK involvement in a massive land-grab in Nigeria that is evicting local farmers from 300 square kilometres of fertile farmland.
---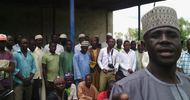 ERA/FoEN | CEED | 28 Jan 2015
Farmers in Taraba State refuse to give up their lands for massive rice plantation project backed by the G8
---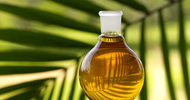 StockMarketWire | 27 Jan 2015
Equatorial Palm Oil has announced that its 50% owned joint venture company, Liberian Palm Developments, has entered into a $20.5m loan agreement.
---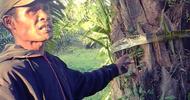 WALHI | 27 Jan 2015
A new video from WALHI documents the views of villagers in Bengkulu Province, on the west coast of Sumatra, who are resisting the expansion of palm oil on their lands.
---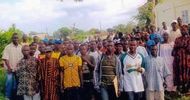 ALLAT | 27 Jan 2015
In wake of shooting and arrests, ALLAT calls for a moratorium on large scale land acquisitions in Sierra Leone.
---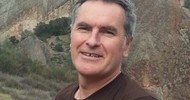 IPS | 27 Jan 2015
Frédéric Mousseau, Policy Director at the Oakland Institute, argues that the United States and the European Union are working hand in hand in a takeover of Ukrainian agriculture
---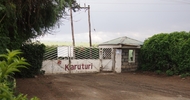 The Daily Nation | 26 Jan 2015
Naivasha-based flower farm Karuturi Ltd — the Kenyan subsidiary of the world's biggest producer of cut roses — has been put on sale by receiver managers.
---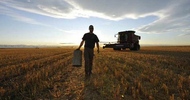 Reuters | 26 Jan 2015
Saskatchewan is likely to tighten what are already some of North America's strictest rules for purchasing farmland as the Western Canadian province looks to fend off big money managers.
---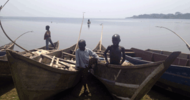 PLAAS | 23 Jan 2015
Official implementation of the guidelines, via national governments, has started at a snail's pace in only several countries, and monitoring systems are yet to be created.
---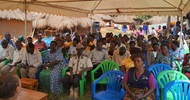 FIAN | 23 Jan 2015
From 12-16 January 2015, FIAN International took part in the launch meeting in Kampala (Uganda) of a multi-country research project focusing on bottom-up accountability in large-scale land acquisitions in Sub-Saharan Africa.
---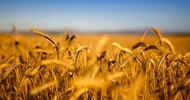 Institutional Investor | 23 Jan 2015
Farmland investments such as the new ACM Permanent Crop Fund can attract institutions by combining social responsibility and commercial promise.
---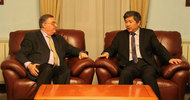 The Messenger | 23 Jan 2015
Agriculture Minister Otar Danelia says Georgia is prepared to support the implementation of Chinese investments in Georgian agriculture.
---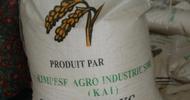 Marketwired | 23 Jan 2015
"Agribusiness is a priority sector for CDC and this facility is an important step in Feronia's long-term financing."
---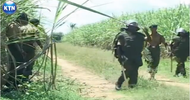 The Star | 22 Jan 2015
Senator urges residents to stop burning sugar cane of Kenyan-Mauritian company accused of taking lands away from locals.
---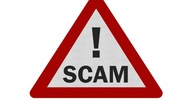 Every Investor | 22 Jan 2015
NeglectAssist is warning private investors to watch out for exotic Australian land investments promising both security and high returns.
---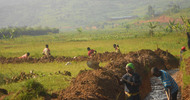 New Times | 22 Jan 2015
The Ministry of Trade and Industry (Minicom) has signed an agreement with SteviaLife, a Canadian firm, that will see the latter promote the production and export of stevia plant.
---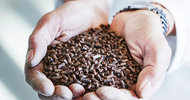 NPR | 22 Jan 2015
Aqua-Spark, a new sustainable aquaculture fund, has invested in a tilapia operation in Mozambique called Chicoa Fish Farm that the fund hopes will be a model fish farm for all of sub-Saharan Africa.
---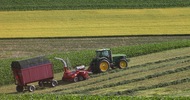 Agri-View | 22 Jan 2015
The foreign-ownership debate is relatively recent and, as noted below, it is not at all clear who is seeking to repeal the existing legal restrictions on the foreign ownership of Wisconsin farmland.
---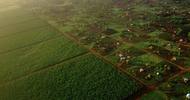 AFSA/GRAIN | 22 Jan 2015
The lobby to industrialise food production in Africa is changing seed and land laws across the continent to serve agribusiness corporations.
---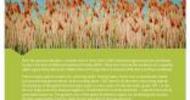 TNI | 20 Jan 2015
Investor-state dispute settlement clauses in trade treaties give investors far-reaching protection, reinforcing the notion of land as a commodity.
---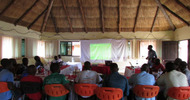 ADECRU | 23 Dec 2014
ADECRU denounces the concession of large tracts of land to Portucel, Lúrio Green and other companies without the least consultation with affected communities.
---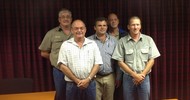 fin24 | 05 Mar 2014
The vast majority of the 28 South African farmers who entered into lease agreements on land on Malolo have not started their farming operations yet.
---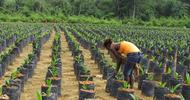 Ecofin | 28 jan 2015
EPO a l'ambition d'augmenter ses superficies exploitées au Liberia de 50 000 hectares d'ici 10 ans, et de doubler ce chiffre en 20 ans.
---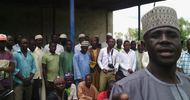 ERA/FoEN | CEED | 28 jan 2015
Des agriculteurs de l'État de Taraba refusent de céder leurs terres à un énorme projet de riziculture soutenu par le G8
---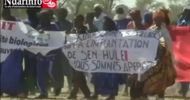 Ndar Info | 22 jan 2015
Vidéo de la marche des populations contre Senhuile du 21 janvier 2015
---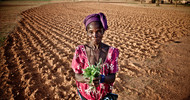 AFSA/GRAIN | 22 jan 2015
Le lobby qui cherche à industrialiser la production alimentaire en Afrique modifie aussi la législation semencière et foncière pour qu'elle serve les intérêts de l'industrie agroalimentaire.
---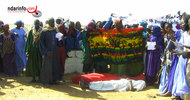 Ndar Info | 21 jan 2015
Les tensions rurales provoquées par le lancement du projet Senhuile s'accentuent de jour en jour au Sénégal
---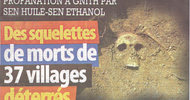 Direct Info | 21 jan 2015
Des éleveurs de 37 villages de la commune de Gnith, au Sénégal, ont marché hier pour crier leur ras-le-bol contre la société Senhuile-Senethanol
---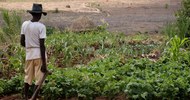 AFSA/GRAIN | 22 Jan 2015
O lóbi para industrializar a produção alimentar na África altera as leis fundiárias e das sementes de todo o continente para servir as empresas estrangeiras de agronegócio.
---
Colloquium on CURRENT ISSUES OF AGRICULTURAL LAW IN A GLOBAL PERSPECTIVE

Dirpolis Institute - Scuola Superiore Sant'Anna | Scuola Superiore Sant'Anna, Pisa, Italy | 17 Sep 2015