Food crisis and the global land grab
farmlandgrab.org weekly | 21 Jan 2015
---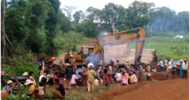 Xinhua | 21 Jan 2015
Some 228 companies are currently possessing about 1.8 million hectares of economic land concessions in Cambodia.
---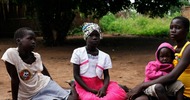 ICIJ | 20 Jan 2015
Internal watchdog finds link between World Bank financing and Ethiopian government's mass resettlement of indigenous group
---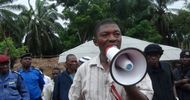 New Citizen | 20 Jan 2015
Tensions keep mounting between the all-powerful SOCFIN Agricultural Company and people of the Sahn-Malen chiefdom in the Pujehun District.
---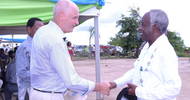 Guardian (Tanzania) | 20 Jan 2015
Parliamentary committee orders Ministry of Lands to recover 3,000 hectares of land the latter had sold to a Swedish company - EcoEnergy Ltd in Bagamoyo District, Coast Region.
---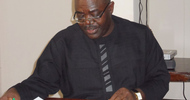 This Day | 20 Jan 2015
As major investors like Dangote and makers of Indomie Noodles, Dufil, move massive investments into Nigeria's Edo State, the Commissioner for Agriculture says the state is set to take over as the nation's food basket.
---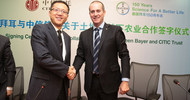 WSJ | 20 Jan 2015
A Japanese trading conglomerate and the holding company of Thailand's richest person acquire a fifth of Citic Ltd., in one of the biggest foreign investments in a Chinese state-owned company.
---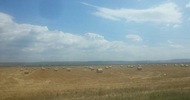 Romania Insider | 19 Jan 2015
A former Swiss banker, now turned farming investor in Romania, has sold 601 hectares of land in Timis county, making a 50% profit.
---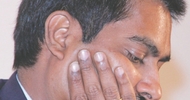 The Reporter | 17 Jan 2015
Director of agricultural investment at Ethiopia's Ministry of Agriculture says Karuturi is on the verge of collapsing in Ethiopia and that the company "has gone bankrupt following internal management crisis"
---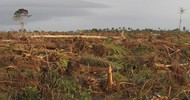 Reuters | 17 Jan 2015
A Belgian and a Zimbabwean working for international agribusiness company Socfin Group have been shot during a protest over land rights in Sierra Leone.
---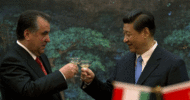 TCA | 16 Jan 2015
China's Xinyang Inhai company has rented 6,300 hectares of farmland in the Dangara and Yovon districts of the Khatlon province for cultivation of cotton and cereals.
---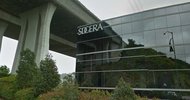 P&I | 16 Jan 2015
San Diego County Employees Retirement Association plans to commit $275 million to $400 million to real assets including agriculture, mining, energy and timber in 2015.
---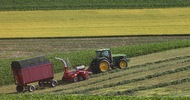 Agri-View | 15 Jan 2015
The foreign ownership of agricultural land is a significant issue in many countries and is gaining increasing attention here in the United States.
---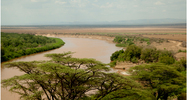 Ecotextile News | 15 Jan 2015
Turkey's Ayka Investment is in the process of withdrawing its investment in cotton production in the Lower Omo Valley on the advice of its German customer Tchibo which has raised concerns about cotton projects in the area.
---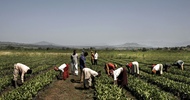 Guardian | 15 Jan 2015
Forest regions and local livelihoods under threat as palm oil producers looking for new agricultural land are welcomed by African governments
---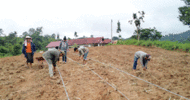 Vientiane Times | 15 Jan 2015
Lao authorities granted the first 'land as equity' project to a Chinese entrepreneur for a 10,000 ha plantation in Phonthong district.
---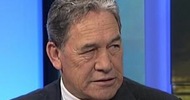 One News | 14 Jan 2015
New Zealand First leader Winston Peters is labelling the Overseas Investment Office a rubber stamping machine, saying all 189 applications for overseas ownership of New Zealand land in the past two years have been approved.
---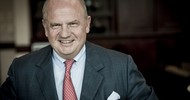 African Agribusiness | 15 Sep 2014
AGCO CEO says his company is planning to have a second "future farm" in Nigeria because it's also a very big market. AGCO's first "future farm' is in Zambia.
---
LeFaso.net | 20 jan 2015
Au Burkina, certains invoquent la propriété étatique de la terre pour espérer un meilleur accès à la terre quand d'autres considèrent que si la terre appartient à l'État, c'est qu'elle appartient à tous.
---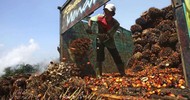 Nouvel Observateur | 20 jan 2015
Produire une huile de palme "durable" est-il possible ?
---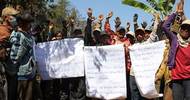 Projet ReAct | 16 jan 2015
Des paysans au Cambodge, en Sierra Leone, au Cameroun ont manifesté pour demander à Bolloré de mettre fin aux arrestations arbitraires des paysans qui réclament leurs droits face à l'entreprise.
---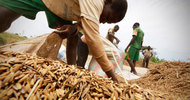 Jeune Afrique | 07 jan 2015
Deux ans après l'accord signé entre Dreyfus et Abidjan, l'enthousiasme suscité par l'arrivée de la multinationale est retombé.
---
Agri Investor Australia Forum 2015

Agri Investor | Melbourne | 11 Jun 2015