Food crisis and the global land grab
farmlandgrab.org weekly | 14 Jan 2015
---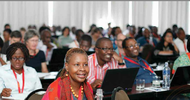 PLAAS | 20 Dec 2015
The conference promoted an open exchange of experiences and evidence-based knowledge on the implications of agricultural investments for rural livelihoods, gender relations and social differentiation.
---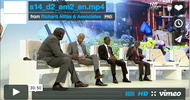 PAEPARD | 14 Jan 2015
Panel presentation on agribusiness in Africa at the New York Forum AFRICA 2014 in Gabon, with representatives of the Pan-African Agriculture and Agribusiness Consortium, Amatheon Agri Holding N.V. and the Government of Gabon.
---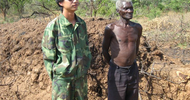 SAIS | 14 Jan 2015
Focus on large-scale Chinese investments in African agriculture has fueled popular misperceptions of Chinese "land grabs" and overshadowed another phenomenon the rise of medium-scale private Chinese farmers and rural entrepreneurs.
---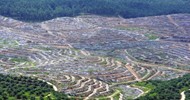 Asia Sentinel | 14 Jan 2015
As Indonesia's national inquiry into land conflicts affecting indigenous peoples draws to a close, it has become clear that police brutality has become a serial feature and that legions of companies are operating without permits.
---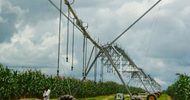 MIGA | 13 Jan 2015
The Multilateral Investment Guarantee Agency— the political risk insurance and credit enhancement arm of the World Bank— announces additional support for Agrivision Africa (Chayton Africa) of Mauritius.
---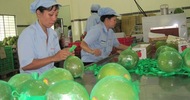 VietNamNet | 13 Jan 2015
While Vietnamese investors always have to wait long time to get land allocated, foreign invested enterprises do not have to spend much time on administrative procedures.
---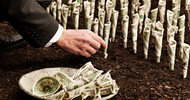 HowWeMadeItInAfrica | 13 Jan 2015
Finding the key personnel to manage a complex and capital intensive 200,000 hectare agribusiness can represent a major operational headache, says agribusiness advisor for PwC.
---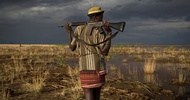 Guardian | 13 Jan 2015
Kenyans near world's largest desert lake predict conflict, hunger and cultural devastation when hydroelectric project and sugar plantations are completed.
---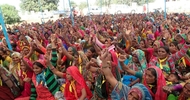 IUF | 12 Jan 2015
Police have suppressed a mass protest against Indian government plans to legalize corporate land grabs.
---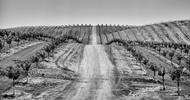 Mother Jones | 12 Jan 2015
It takes a gallon of water to produce one almond. And that's not the most insane fact about the mad dash to plant the thirsty trees in the middle of a catastrophic drought in California.
---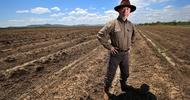 The Australian | 10 Jan 2015
China's biggest potential investment in Australian agriculture, a $1 billion high-risk foray in the fabled Ord River irrigation scheme.
---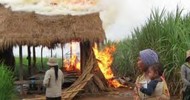 VoA Khmer | 09 Jan 2015
Many members of communities that have lost land to the development of the plantations since 2010, say they will continue to protest and fight against the evictions, in hopes of eventual change.
---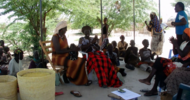 International Rivers | 08 Jan 2015
Ethiopia is building huge dams and plantations in the Omo River Valley, displacing its own people in addition to causing lost livelihoods in Kenya.
---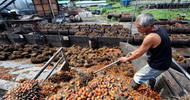 Davao Today | 08 Jan 2015
The Philippine Palm Oil Development Council wants government to support its road map of developing 300,000 hectares for oil palm in the next ten years with Mindanao as a main investment area.
---
Xinhua | 08 Jan 2015
New Zealand's biggest farming industry group on Thursday threw its support behind opposition politicians who have pledged to conduct an audit of foreign purchases of sensitive assets.
---
Focus on Land | 07 Jan 2015
Earlier this year, Liberian President Ellen Johnson Sirleaf made an unexpected commitment related to foreign investment in land and community land rights.
---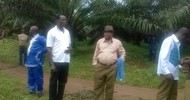 Global Times | 12 Feb 2014
Luke Marriott's Gold Tree is presently fighting tooth and nail to take over the Matru Jong 7,008 acre oil palm plantation but industry experts say that Gold Tree does not have the capacity (money).
---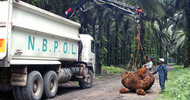 ECJCHRO | 13 Jun 2013
NBPOL, a medium-sized Papua New Guinnea-based company, has eyed barangay Sta. Teresa as the pilot test area and demonstration farm for palm oil.
---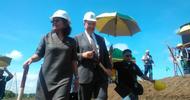 The Nation | 01 May 2013
Univanich Palm Oil, one of the Thailand's leading palm-oil producers and its largest exporter of crude palm oil, is expanding into Asean with its first investment in the Philippines.
---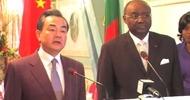 News du Camer | 14 jan 2015
L'acquisition des terres arables camerounaises par les intérêts chinois n'a pas pu être évitée lors de l'audience et de la séance de travail bipartite animées par le ministre Moukoko Mbonjo et son hôte Wang Yi.
---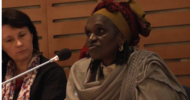 Dailymotion | 19 dec 2014
Mariam Sow d'Enda Pronat au Sénégal plaide pour une justice sociale dans la valorisation des terres
---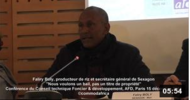 Dailymotion | 18 dec 2014
Faliry Boly, riziculteur et syndicaliste au Mali, revendique le droit à un bail et non à un titre de propriété afin que le terre agricole ne puisse pas être vendue
---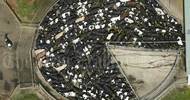 AGEFI | 12 ene 2015
La société financière genevoise Dynagest adopte une stratégie d'acquisition d'exploitations laitières en Nouvelle-Zélande.
---
Global AgInvesting Middle East 2015

Global AgInvesting | Dubai | 23 Feb 2015

Executive Training Program on Sustainable Investments in Agriculture

CCSI | New York | 08 Mar 2015