Food crisis and the global land grab
farmlandgrab.org weekly | 07 Jan 2015
---
Focus on Land | 07 Jan 2015
Earlier this year, Liberian President Ellen Johnson Sirleaf made an unexpected commitment related to foreign investment in land and community land rights.
---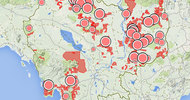 China.org.cn | 06 Jan 2015
In the past year, a total area of 90,682 hectares of the Cambodia ELCs land had been taken back from 23 companies and put under the management of the Environment Ministry
---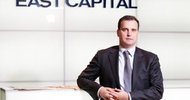 Bloomberg | 06 Jan 2015
Ukraine's newly appoined Minister of the Economy has managed money-losing funds for years as partner of agribusiness investor East Capital, but he never presided over anything as hopeless as the Ukrainian economy.
---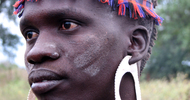 BBC | 06 Jan 2015
The construction of a huge dam in Ethiopia and the introduction of large-scale agricultural businesses has been controversial, and finding out what local people think can be hard.
---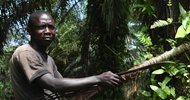 Environmental Investigation Agency | 06 Jan 2015
A regional workshop in mid-December brought Civil Society Organizations, local communities, and Indigenous people groups in the Congo Basin together to address the emerging threat of palm oil development in the region.
---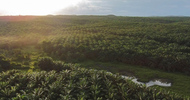 Cargill | 06 Jan 2015
Cargill has acquired the Poliplant Group, giving it approximately 50,000 hectares of land adjacent to Cargill's existing palm oil operations in West Kalimantan, Indonesia.
---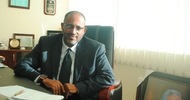 Africa Report | 05 Jan 2015
The executive supervising MIDROC's Ethiopian agriculture projects talks to The Africa Report about how rocketing consumption has been an opportunity for the company.
---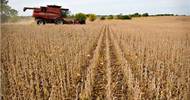 Finance Asia | 05 Jan 2015
Olam has snapped up a diverse global portfolio of assets that includes rice farms in Nigeria, almond orchards in Australia, dairy operations in Uruguay and coffee plantations in Laos.
---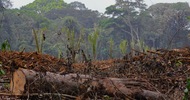 FPP | 05 Jan 2015
Organisations from Cameroon, the Central African Republic, the Democratic Republic of Congo, Gabon, and the Republic of Congo, agree to a "joint position" on the expansion of palm oil in the region.
---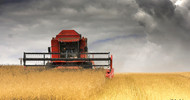 Economist | 03 Jan 2015
Some liken farmland investment to real estate and infrastructure 20 years ago.
---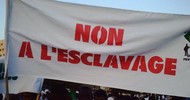 Global Voices | 02 Jan 2015
The country's cast system has driven many activists in Mauritania to protest the ongoing land grabs by corporations against local farmers who are then forced to work the land they previously owned.
---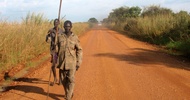 Guardian | 01 Jan 2015
Commercial farming, with its vast tracts of land, is running into problems in Ethiopia's Gambella region – and local communities are reaping few benefits
---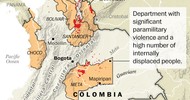 Washington Post | 30 Dec 2014
A mounting body of evidence has shown that the industry has benefited from the violence surrounding the country's longstanding civil war.
---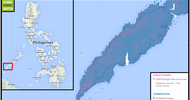 Mongabay | 23 Dec 2014
Plans to convert eight million hectares of land for palm oil production on Palawan island in the Philippines have been met with opposition from environmental and social advocacy groups, with a petition to cease development sent to the United Nations Commission on Human Rights by an anti-palm oil expansion group.
---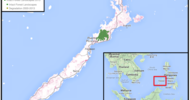 Mongabay | 23 Dec 2014
The Philippine Department of Environment and Natural Resources Secretary announce intention to convert eight million hectares of land to oil palm cultivation across the Philippines, including the island of Palawan. The announcement has proved controversial.
---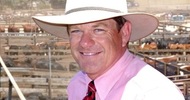 The Land | 22 Dec 2014
Agribusiness executive David Goodfellow is heading up a project for Zhejiang RIFA Holding Group to build an Australian livestock property portfolio of similar scale to Macquarie Bank's big Paraway Pastoral business.
---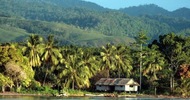 PNG Mine Watch | 22 Dec 2014
Communities in the Collingwood Bay area of Oro Province, Papua New Guinea are fighting plans for mining on their customary land after winning a court victory against illegal leases for logging and oil palm held by Malaysia's KLK.
---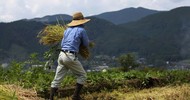 WSJ | 21 Dec 2014
"There are foreign investors that would like to own their own land and bring products out under their own brand, if only investment companies were permitted," says CEO of Mitsui.
---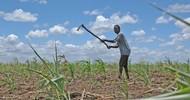 FoodTank | 20 Dec 2014
What if you threw a lavish party for foreign investors, and no one came? By all accounts, that is what's happening in Mozambique's Nacala Corridor.
---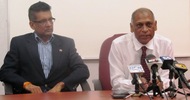 Stabroek News | 19 Dec 2014
A group of potential investors from Trinidad and Tobago were in Guyana last week to scout local lands suitable for large-scale farming initiatives, as part of an MOU between the two countries signed last year.
---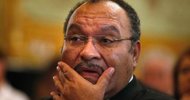 EM TV | 19 Dec 2014
The SABL became a national and an international issue when it was uncovered that 5.2 million ha of customary land in PNG were converted to agricultural business leases without the knowledge and consent of customary landowners.
---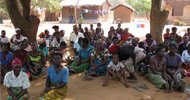 BBC | 18 Dec 2014
We met dozens of families with land circling Dwangwa town in central Malawi, who said they had been driven out to make way for larger, industrial farm-projects.
---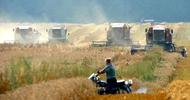 BelTA | 18 Dec 2014
Top on the agenda of talks between Belarus and the UAE was the purchase of land to produce grain crops in Belarus for their subsequent export to the United Arab Emirates.
---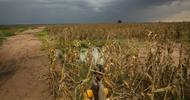 Data Institute | 16 Dec 2014
The Data Institute has released a US$30,000 "aquisition manual" for Karuturi Global Ltd.
---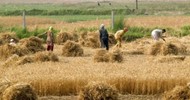 Reuters | 11 Dec 2014
Algeria started its first commercial maize production this year and will soon approve applications from foreign investors to boost output and reduce reliance on imports, the head of the country's farmers' union said.
---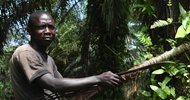 Environmental Investigation Agency | 06 jan 2015
EIA organise un atelier pour renforcer les capacités de la société civile, des leaders des communautés et des peuples autochtones pour mieux appréhender les implications du développement du palmier à huile.
---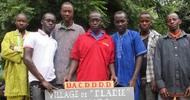 RFI | 05 jan 2015
Les agriculteurs maliens soutiennent les réformes lancées par le gouvernement, mais demandent aussi la fin de blocages dans le règlement des litiges fonciers.
---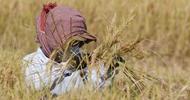 RFI | 03 jan 2015
Des villageois protestent contre une compagnie chinoise qu'ils accusent d'accaparer illégalement leurs terres.
---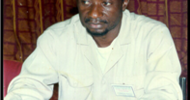 Radio KanKan | 31 dec 2014
Des sociétés étrangères ont signé plus de 60 accords pour développer des plantations de palmiers à huile en Afrique
---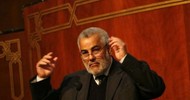 Yabiladi | 24 dec 2014
Le chef du gouvernement marocain appelle à une meilleure allocation du foncier public vers des projets sérieux
---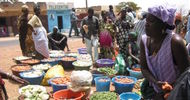 Le Quotidien | 24 dec 2014
Une discrimination positive doit être faite au profit des opérateurs nationaux, au risque de confier notre alimentation à des privés : ce qui serait grave pour le pays et notre économie.
---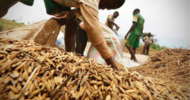 Jeune Afrique | 21 dec 2014
Deux ans après l'accord signé entre Dreyfus et Abidjan, l'enthousiasme suscité par l'arrivée de la multinationale est retombé.
---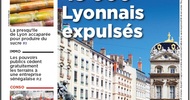 Natura Sciences | 17 dec 2014
Peuples Solidaires – ActionAid France diffuse un faux numéro de « 20 minutes » imaginant l'accaparement de la presqu'île de Lyon par des investisseurs sénégalais pour produire de la canne à sucre.
---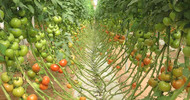 APS | 17 dec 2014
Le PDIDAS s'assurera que les droits d'utilisation des terres (10 000 ha) sont attribués aux opérateurs privés d'une manière inclusive et durable bénéficiant à l'ensemble de la communauté.
---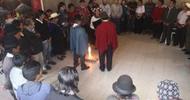 La Hora | 06 ene 2015
Aparte de que se sancione el acaparamiento de tierra, la Ecuarunari propone incorporar otros tres elementos: exoneración del pago del impuesto predial a quienes tengan menos de 10 hectáreas, libertad para parcelar la tierra y ejercicio de la autodeterminación en territorios ancestrales.
---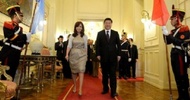 Roca Digital | 04 ene 2015
La aprobación por Senado del convenio con China y la posterior visita del Vicegobernador de Río Negro al Dragón asiático reactualizan los incumplidos anuncios de inversiones por u$s 20.000 millones realizados por Néstor Kirchner y de € 1.148 millones el ex gobernador Saiz.
---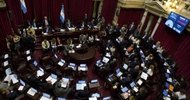 Parlamentario.com | 29 dic 2014
El acuerdo contempla "la cuestión energética, minera, la agricultura, la manufactura y la posibilidad de poder distribuir de mejor manera los productos agropecuarios", entre otras cosas.
---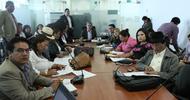 La Hora | 22 dic 2014
La Ley de Tierras tampoco recoge los planteamientos que ellos plantearon en su momento a la Asamblea, como la de establecer mecanismos reales para evitar el acaparamiento de la tierra.
---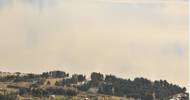 Los Andes | 19 dic 2014
La ley nacional 26.737 establece que el máximo de titularidad extranjera no puede superar el 15%. Investigan transferencias irregulares.
---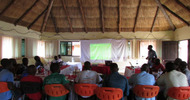 ADECRU | 23 Dec 2014
" Denunciamos as concessões arbitrárias de grandes extensões de terra pelo Conselho de Ministros, sem que tenha havido o mínimo de consulta junto das comunidades atingidas, como são os casos da Portucel, Lúrio Green, Chikweti, entre outros projectos".
---
Global AgInvesting Middle East 2015

Global AgInvesting | Dubai | 23 Feb 2015

Executive Training Program on Sustainable Investments in Agriculture

CCSI | New York | 08 Mar 2015