Food crisis and the global land grab
farmlandgrab.org weekly | 17 Dec 2014
---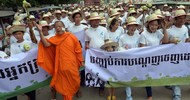 Cambodia Daily | 15 Dec 2014
Forty NGOs signed a letter sent to the International Criminal Court (ICC), asking to open a preliminary investigation into an October filing that accused Cambodian "ruling elite" crimes against humanity by committed widespread land grabs.
---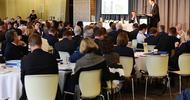 Financial Review | 15 Dec 2014
ACE Farming, backed by institutional investors, has stayed out of the limelight, quietly building up its portfolio of 18 dairy farms across Victoria.
---
ALDAW | 15 Dec 2014
A report by ALDAW (Ancesteral Land/Domain Watch)on the impact of oil palm plantations on non-timber forest products (NTFPs), indigenous people's livelihood and community conserved areas (CCAs)in Palawan, Philippines.
---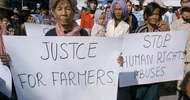 Global Witness | 12 Dec 2014
CSOs submit letter to ICC supporting case filed against Cambodia ruling elite that have waged widespread and systematic land grabbing, asking ICC to open a preliminary investigation.
---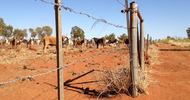 ABC | 12 Dec 2014
The Nationals, and some regional Liberals, claim that without the register, Australia's food security and sovereignty could be jeopardised.
---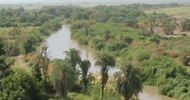 Hiraan | 11 Dec 2014
More than 300,000 people were asked to clear an area the size of Belgium to pave the way for a program with the prime purpose of leasing or selling lands to foreign investors.
---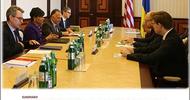 Oakland Institue | 11 Dec 2014
Today, on the heels of Ukraine's new cabinet appointments, the Oakland Institute is releasing a new brief detailing western agribusiness investments in the country.
---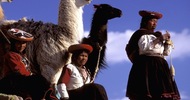 SciDevNet | 11 Dec 2014
A tunnel through the Andes will carry water to irrigate the dry Olmos region. But large land plots are being auctioned, favouring big firms over local farmers.
---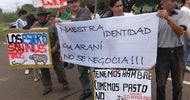 Cultural Survival | 11 Dec 2014
Organizations representing local farmers, Indigenous communities, and environmentalists gathered in Corrientes to demand an end to the land-grabbing by foreign investors in the province.
---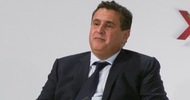 WSJ | 11 Dec 2014
For Africa's agriculture to realize its full potential the continent's governments need to rethink their approach to encouraging investment, Morocco's Agriculture Minister Aziz Akhannouch says.
---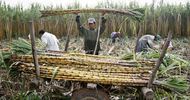 Guardian | 10 Dec 2014
Booming industry faces allegations of human rights abuses such as land grabs, forced displacement and child labour.
---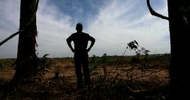 aGter | 17 dec 2014
AGTER passe au crible les cadres volontaires internationaux existants, dont les Directives volontaires approuvées en mai 2012 et les principes RAI adoptés en octobre 2014
---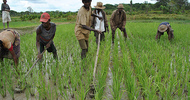 Express de Madagascar | 17 dec 2014
Après une pause de 6 mois, le gouvernement malgache va recommencer à louer des terrains domaniaux aux investisseurs pour des projets agricoles
---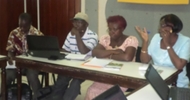 Nouveau Courrier | 15 dec 2014
Marie Viviane Yalé, présidnte de l'ONG Organisation ivoirienne pour la paiz et membre de la chefferie à Guitry, raconte que ce phenomène prend de l'ampleur dans sa localité.
---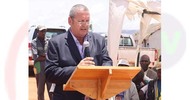 MATV | 15 dec 2014
La société italienne Tozzi Green a débuté au Madagascar avec la plantation de jatropha mais a redirigé ses activités vers l'agriculture (maïs, soja, pois).
---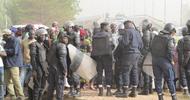 RFI | 12 dec 2014
Au Mali, une manifestation contre l'accaparement des terres était organisée hier, jeudi, à Bamako.
---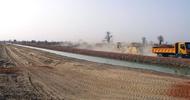 Nouvel Horizon | 12 dec 2014
Les assises d'échanges de la Convergence Malienne contre les Accaparements des Terres (Cmat) ont proposé la révision du décret de gérance de l'Office du Niger, sous l'angle de la décentralisation et de la valorisation des exploitations agricoles familiales
---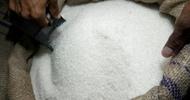 Ecofin | 12 dec 2014
Une compagnie a affirmé qu'elle souhaiterait produire du sucre et de l'énergie sur 20 000 hectares afin de booster la production du pays.
---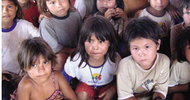 gitpa | 12 dec 2014
Au Paraguay, 900.000 personnes ont déjà été chassées de leurs terres pour faire place aux monocultures de soja transgénique et aux élevages industriels.
---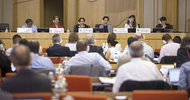 IIDD | 11 dec 2014
IIDD pense que les nouveaux principes du CSA représentent un cadre normatif important pour les investissements dans l'alimentation et l'agriculture
---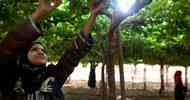 Ecofin | 11 dec 2014
JSF créera également de nouvelles unités de production horticole pour exportation vers le marché japonais
---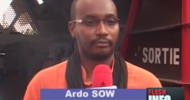 Youtube | 10 dec 2014
"L'accaparement des terres c'est peut-être pire que l'Ebola actuellement au Sénégal."
---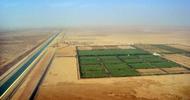 Ecofin | 09 dec 2014
Al Dahra et Jenaan travaillent avec le gouvernement égyptien à la création d'une joint-venture destinée à produire du blé dans des régions désertiques en Egypte.
---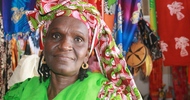 El País | 20 oct 2014
« Une politique agricole qui laisse la terre dans les mains des puissants ou des entreprises étrangères ne fera que détruire l'agriculture familiale, l'environnement et l'économie sociale, » assure Mariam Sow.
---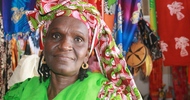 El País | 22 oct 2014
"Una política agrícola que deja la tierra en manos de los poderosos o de las empresas extranjeras no hará sino destruir la agricultura familiar, el Medio Ambiente, la economía social" asegura Mariam Sow
---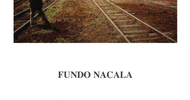 FASE | 15 Dec 2014
Este texto apresenta informações técnicas sobre a natureza e o funcionamento do Fundo Nacala, um instrumento financeiro privado internacional, concebido para financiar projetos agrícolas na região do Corredor de Nacala, em Moçambique.
---