Food crisis and the global land grab
farmlandgrab.org weekly | 10 Dec 2014
---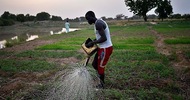 World Bulletin | 10 Dec 2014
According to the Association of Researchers in Middle East and Africa(ORDAF), political events and terror news are deliberately kept in the headlines to hide African land grabs by Western countries.
---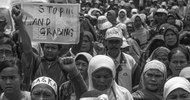 PANAP | 10 Dec 2014
Groups from Asia and Africa issue statement to mark International Human Rights Day.
---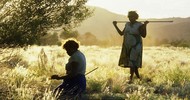 PLECserv | 10 Dec 2014
So much for the Ord as a 'food bowl'. So much too for a new partnership with indigenous people. As in transactions with land-grabbers in poorer lands, the valued partnership now is with big money.
---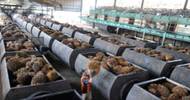 Reuters | 09 Dec 2014
Cargill met with Indonesian President Joko Widodo and other senior government officials on Monday to discuss future investment in Indonesia's oil palm sector.
---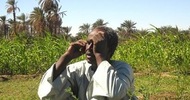 Radio Dabanga | 09 Dec 2014
The Sudanese Minister of Investment, Dr Mustafa Osman Ismail, told reporters in Khartoum on Sunday that farmlands have been reserved for interested Egyptian farmers at a rate of 10 acres (4 ha) each.
---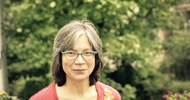 Mizzima | 09 Dec 2014
The draft National Land Use Policy has created widespread discontent in Myanmar. It is only positive for those who may seek to acquire land for business purposes and have security in their investments.
---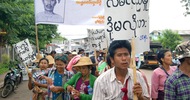 Mizzima | 09 Dec 2014
"We are in the middle of a land-grabbing storm." Draft land use policy dismays farmers and ethnic minority groups
---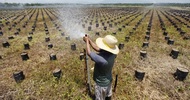 TruthOut | 08 Dec 2014
A lucrative agro-industrial crop like palm oil, in a context of entrenched corruption and an authoritarian regime, lends itself to land grabbing and agrarian violence.
---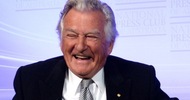 West Australian | 08 Dec 2014
Former Australian prime minister Bob Hawke lobbied Colin Barnett to allow a Chinese company to buy a large package of land in the Ord River.
---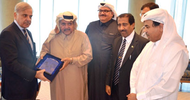 Gulf Times | 08 Dec 2014
Pakistan, which is currently in negotiations with Qatar for liquefied natural gas supplies, has opened its farm sector to investments from Qatar, which has placed utmost priority on food security.
---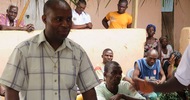 NCR | 08 Dec 2014
Imperialism today is no longer conducted by nation-states but, instead, by multi-national corporations but the essence of the saga is unchanged: A poor continent is being raped by powerful, wealthy Westerners.
---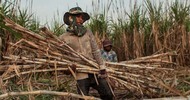 Clean Sugar Campaign | 07 Dec 2014
Commencement of a joint EU-Cambodia process to assess displacement claims pertaining to sugarcane plantations in Cambodia pivotal step towards justice for thousands of Cambodian suffered at the hands of sugar industry.
---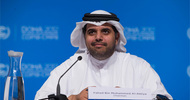 BBC | 06 Dec 2014
Vast global land transactions take place as nations scramble to ensure they can eat. But are these deals always fair? And what happens when yield countries change their mind?
---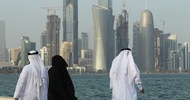 BBC | 05 Dec 2014
Qatar joins a growing list of countries that includes other Gulf states, India, China and South Korea, that are not just importing food but buying the land abroad on which it is grown.
---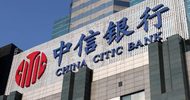 Bloomberg | 05 Dec 2014
Talks with CITIC follow July agreement on business alliance between Itochu, Japan's third-largest trading company, and the CP Group in an attempt to expand food supply in the world's most populous region.
---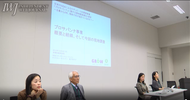 Africa Japan Forum | 05 Dec 2014
Japanese NGOs' fact-finding on ProSAVANA, an agricultural development program implemented in Mozambique by Japanese Official Development Assistance.
---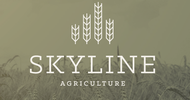 Western Producer | 05 Dec 2014
Non-Canadian owned Skyline Agriculture Financial Corp's plan could open Saskatchewan to more foreign investment in farmland.
---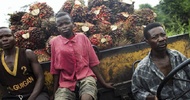 WRM | 04 Dec 2014
Scrutiny of Feronia's oil palm project shows one more example of many that follow a wave of foreign investment in African farmland, leading to land grabs and conflicts.
---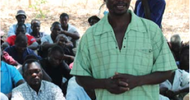 Future Agricultures | 04 Dec 2014
Guidelines to improve land governance in the context of large-scale land acquisitions provide an opportunity for affected countries to make necessary reforms to mitigate negative impacts.
---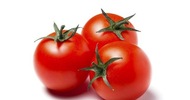 The Age | 04 Dec 2014
Sundrop Farms has received a capital injection from private equity firm Kohlberg Kravis Roberts to aggressively expand its tomato growing operations in South Australia.
---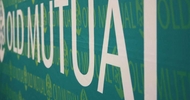 CPI Financial | 04 Dec 2014
New agricultural investments in the pipeline include over $300 million in potential opportunities on the continent (excluding South Africa) which are currently being developed by its various investment teams.
---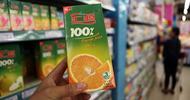 China Daily | 26 Nov 2014
China Huiyuan Juice Group Limited, the largest privately owned juice producer in China, plans to invest in the agricultural resources in Australia by acquiring one or two farms.
---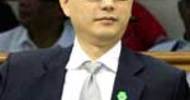 ABS-CBN | 17 Nov 2014
Farming revenues also plunged 64 percent, as AgriNurture closed its rice farming operations.
---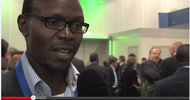 Africa Works! | 13 Nov 2014
Interview with Josh Maiyo of VU University Amsterdam about foreign investments in agriculture and land in Uganda.
---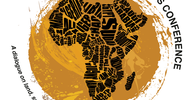 Africa Land Grab | 30 Oct 2014
Conference issues a declaration and resolves to form an Africa Coalition Against Land Grabs (ACALG)
---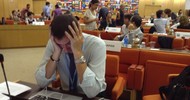 Focaal Blog | 19 Sep 2014
Will the CSM get caught up in a hegemonic "land-grab trap" standing in for principles that turned out weak and entirely outside of their control?
---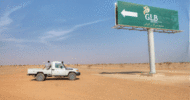 Executive Magazine | 22 Oct 2013
In 2011, GLB acquired 87,200 hectares of land in Sudan under a 99-year renewable lease and secured the water rights for 900 million cubic meters per annum in deals signed with the Sudanese government.
---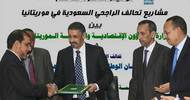 NAQUA | 02 Feb 2013
This agreement comes in line with King Abdullah bin Abdul Aziz's initiative to encourage agricultural investments abroad and the council's ongoing efforts to develop and expand the field of agriculture.
---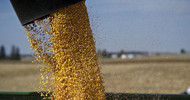 Rep. of Korea Gov. | 29 Sep 2012
Government of South Korea's 10 year plan for expanding Korean agribusiness outside of Korea through overseas agricultural development.
---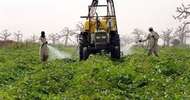 APA | 08 dec 2014
Le Soudan a accepté d'allouer près de 40.568 hectares de terres arables à l'Egypte pour que ce dernier pays puisse y faire des investissements dans l'agriculture, a confirmé lundi un officiel gouvernemental soudanais
---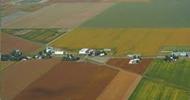 Le Soleil | 05 dec 2014
Les fonds d'investissement qui se portent acquéreurs des terres agricoles au Québec se retrouveront au coeur d'un examen parlementaire en 2015.
---
Ministère des multinationales : Rendez-vous le 10 décembre 2014

Ministère des Multinationales | Paris | 10 Dec 2014

Formalisation des droits fonciers locaux et régulation des investissements agricoles : Propositions des acteurs français

Comité technique « Foncier et développement » | Paris | 15 Dec 2014