Food crisis and the global land grab
farmlandgrab.org weekly | 03 Dec 2014
---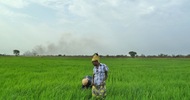 Bloomberg | 03 Dec 2014
Saudi Star Agricultural Development Plc, an Ethiopian company owned by billionaire Mohamed al-Amoudi, said it plans to invest $100 million in a rice farm in western Ethiopia next year to kick-start the stalled project.
---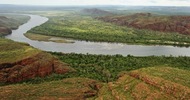 West Australian | 02 Dec 2014
Kimberley Agricultural Investment, owned by Chinese company Shanghai Zhongfu, has told the State Government "on an informal basis" it wants freehold ownership of the 6000ha Knox Plain area, in northern Australia.
---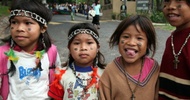 Telesur | 01 Dec 2014
Over 40% of indigenous communities of Paraguay have no access to land, while those who do suffer from the invasions by ranchers and soy-producers, says a United Nations official.
---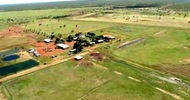 Financial Review | 01 Dec 2014
The $700 million fund, owned by London based Terra Firma, controls 19 properties across Australia's top end covering more than 5.6 million hectares.
---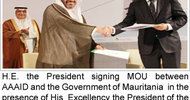 APA | 01 Dec 2014
The loan will be used to develop 3,500 hectares of land in the eastern basin of the Rkiz plain (300 km south of Nouakchott), develop another 2,200 hectares and rehabilitate 1,000 hectares in the western basin of the same plain.
---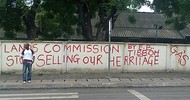 GhanaWeb | 29 Nov 2014
The Ghana Commercial Agriculture Project (GCAP) commissioned a study on the creation of land banks in Ghana to facilitate the acquisition of land for commercial agricultural investment.
---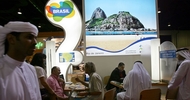 Gulf Times | 28 Nov 2014
A senior official of the Brazilian embassy in Doha says Qatar Investment Authority, specifically Hassad Foods, has expressed interest in acquiring land in Brazil.
---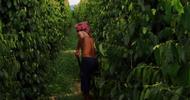 Reuters | 28 Nov 2014
A handful of wealthy countries are responsible for most international farmland acquisitions - what some critics term "land grabs" - in a trend that is redrawing the global map of land ownership.
---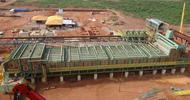 World Folio | 27 Nov 2014
The mammoth Biocom sugarcane project is a prime example of the Angolan government's multi-faceted plan to open up the country's interior to economic activity and increase agricultural production.
---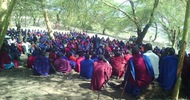 Intercontinental Cry | 27 Nov 2014
The grazing lands of the Maasai community in East Africa are being viewed as the next frontier for land grabbing.
---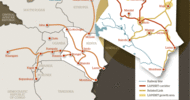 The Star | 27 Nov 2014
Locals say land grabbing is on the rise because of the Lamu Port South Sudan-Ethiopia Transport corridor.
---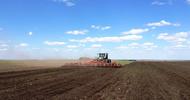 FIN Alternatives | 26 Nov 2014
Agricultural Asset Management, which aims to make farmland as an asset class more accessible, will invest in farmland in the U.S., UK, and Central and Eastern Europe.
---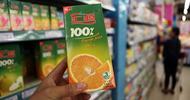 China Daily | 26 Nov 2014
China Huiyuan Juice Group Limited, the largest privately owned juice producer in China, plans to invest in the agricultural resources in Australia by acquiring one or two farms.
---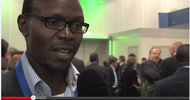 Africa Works! | 13 Nov 2014
Interview with Josh Maiyo of VU University Amsterdam about foreign investments in agriculture and land in Uganda.
---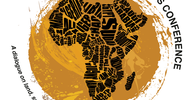 Africa Land Grab | 30 Oct 2014
Conference issues a declaration and resolves to form an Africa Coalition Against Land Grabs (ACALG)
---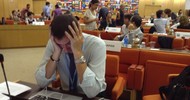 Focaal Blog | 19 Sep 2014
Will the CSM get caught up in a hegemonic "land-grab trap" standing in for principles that turned out weak and entirely outside of their control?
---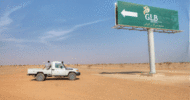 Executive Magazine | 22 Oct 2013
In 2011, GLB acquired 87,200 hectares of land in Sudan under a 99-year renewable lease and secured the water rights for 900 million cubic meters per annum in deals signed with the Sudanese government.
---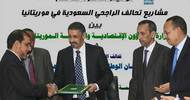 NAQUA | 02 Feb 2013
This agreement comes in line with King Abdullah bin Abdul Aziz's initiative to encourage agricultural investments abroad and the council's ongoing efforts to develop and expand the field of agriculture.
---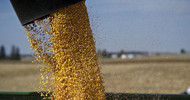 Rep. of Korea Gov. | 29 Sep 2012
Government of South Korea's 10 year plan for expanding Korean agribusiness outside of Korea through overseas agricultural development.
---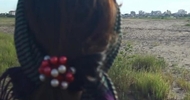 | 02 dec 2014
La FIDH revient sur les victimes de l'accaparement de terres en Afrique, Asie et Amérique latine depuis 2007.
---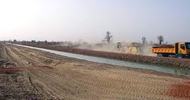 Soir de Bamako | 02 dec 2014
Les populations maliennes ne décolèrent pas contre M. Modibo Kéita dans ses actions qualifiées d'accaparement des terres en vue de réaliser son projet de culture de blé.
---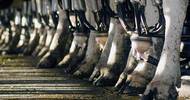 Localtis | 01 dec 2014
L'exemple de la ferme des Milles vaches s'inscrit dans une tendance qui s'est accélérée ces dernières années : la "financiarisation" de la terre en France, avec l'arrivée d'investisseurs étrangers, russes ou chinois, notamment dans le vignoble.
---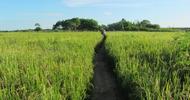 Amnesty International | 28 nov 2014
Des menaces et homicides, conjugués à la mise en œuvre insuffisante de la loi, décrédibilisent la promesse du gouvernement colombien de restituer des millions d'hectares illégalement arrachés à des petits paysans.
---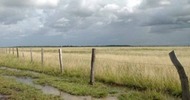 Caracol Radio | 02 dic 2014
El presidente de la Cámara de Representantes denunciará nuevos casos de acaparamiento de tierras.
---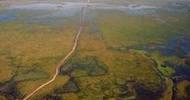 Momarandu | 29 nov 2014
Representantes de organizaciones campesinas y ambientalistas realizaron hoy en la Capital correntina una protesta por lo que llaman "extranjerización" de la tierra y el saqueo ambiental
---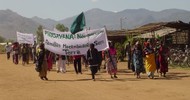 ADECRU | 03 Dec 2014
As associações de camponeses nos distritos de Ribaué, Província de Nampula, estão agastadas e revoltadas com a Coordenação do Programa ProSAVANA.
---