Food crisis and the global land grab
farmlandgrab.org weekly | 26 Nov 2014
---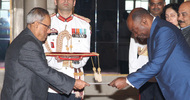 Business Standard | 26 Nov 2014
Republic of Congo today invited Indian farmers and food processing sector to explore business opportunities there, saying it is ready to offer all "possible support" in this regard.
---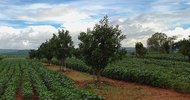 PRNewswire | 25 Nov 2014
AgDevCo and African Agricultural Capital Fund announce investments in a 518 ha Malawian macadamia farm.
---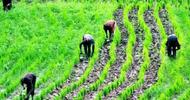 This Day | 25 Nov 2014
Osun State Government signed agriculture partnerships over the weekend with investors from Brazil, Paraguay and Argentina.
---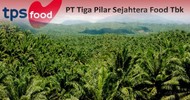 Reuters | 24 Nov 2014
KKR and Bunge have expressed interest in buying 88% of PT Golden Plantation, which owns 49,000 hectares of oil palm plantations in Kalimantan, Riau and Sumatra, Indonesia
---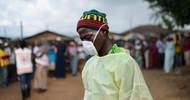 TruthOut | 24 Nov 2014
"In a country like Liberia, it is not possible to do large-scale sustainable plantations". Silas Siakor explains the link between the Ebola epidemic and the ruthless exploitation of forest resources in the region.
---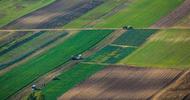 EurActiv | 24 Nov 2014
The EU is currently witnessing a massive land grab, which has a direct impact on 25 million of its citizens, changing the way lands are being managed and how food is being produced.
---
Zambia Daily Mail | 24 Nov 2014
TALMED International Zambia Limited has set aside about US$7 million to establish a commercial farm on 5,272 hectares in Mukumpu area to produce soya beans, maize and wheat .
---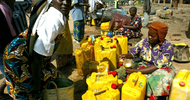 Reuters | 21 Nov 2014
One of Africa's largest palm oil investors announces plans to improve social infrastructure, a week after a Reuters investigation found that its poorly paid plantation workers were living in dilapidated homes with poor social services.
---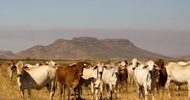 Financial Review | 21 Nov 2014
London-based private equity titan Terra Firma is mulling a partial sale of Australia's largest privately owned beef producer, after being approached by several Chinese companies.
---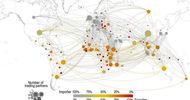 Vox | 21 Nov 2014
A new study in Environmental Research Letters finds that at least 126 countries are now involved in purchasing or selling global farmland.
---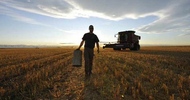 Western Producer | 21 Nov 2014
The aggressive attempts of investment concerns to acquire large tracts of Saskatchewan farmland should be among the issues addressed in the fall sitting of the Saskatchewan legislature.
---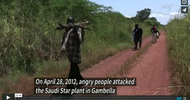 TV4 | 21 Nov 2014
Sweden's TV4 investigates the multinational retail clothing company H&M's possible involvement in landgrabbing in Ethiopia.
---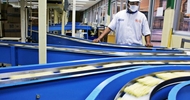 Manila Standard | 20 Nov 2014
First Pacific's partnership with Kuok may have virtually killed San Miguel's planned $1-billion joint agriculture project with the Malaysian tycoon.
---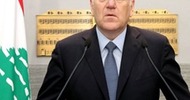 SUNA | 20 Nov 2014
Sudan signs an MOU for the establishment of an agriculture investment fund with a Lebanese company owned by Fras Badra that is pursuing an 87,000 ha alfalfa project.
---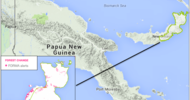 Mongabay | 19 Nov 2014
As the lands of traditional palm oil powerhouses like Indonesia and Malaysia have become saturated with plantations, companies looking to profit have turned to areas of tropical forest elsewhere – like Papua New Guinea.
---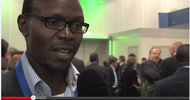 Africa Works! | 13 Nov 2014
Interview with Josh Maiyo of VU University Amsterdam about foreign investments in agriculture and land in Uganda.
---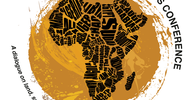 Africa Land Grab | 30 Oct 2014
Conference issues a declaration and resolves to form an Africa Coalition Against Land Grabs (ACALG)
---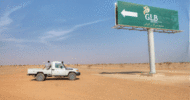 Executive Magazine | 22 Oct 2013
In 2011, GLB acquired 87,200 hectares of land in Sudan under a 99-year renewable lease and secured the water rights for 900 million cubic meters per annum in deals signed with the Sudanese government.
---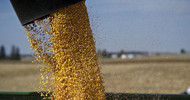 Rep. of Korea Gov. | 29 Sep 2012
Government of South Korea's 10 year plan for expanding Korean agribusiness outside of Korea through overseas agricultural development.
---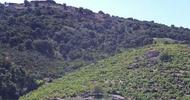 La Tribune | 25 nov 2014
La transaction, dont le montant n'a pas encore été dévoilé, porte sur 180 ha de foncier dont 57 ha de vignes, répartis en AOP Corbières et en IGP, avec un potentiel de production de 3 300 hl.
---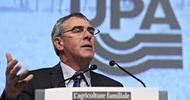 Journal du Montréal | 24 nov 2014
L'Union des producteurs agricoles et la Fédération de la relève agricole du Québec réclament que le gouvernement impose pendant 3 ans que chaque acheteur ne puisse acquérir plus de 100 ha par année.
---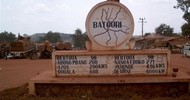 Agence Ecofin | 24 nov 2014
Le gouvernement camerounais cède le complexe sucrier de Justin Sugar Mills de 32 000 ha à d'autres investisseurs.
---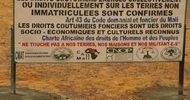 Nouvel Horizon | 21 nov 2014
La privatisation des régimes fonciers fait une incise dans les modes de gouvernance foncière, même si le mode dominant reste celui des régimes fonciers coutumiers, hybridés ou dégénérés.
---
Global AgInvesting Europe 2014

Global AgInvesting | Landmark Hotel, London | 01 Dec 2014