Food crisis and the global land grab
farmlandgrab.org weekly | 19 Nov 2014
---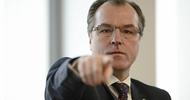 inSerbia | 19 Nov 2014
Germany's largest meat producer Clemens Toennies will finalise a deal for a pig farm with 1,500,000 animal units on 15,000 hectares of land in Serbia.
---
Bloomberg | 18 Nov 2014
Chinese state-owned company, Greenland Holding Group, is in talks with Australian agricultural companies on possible takeovers and plans to complete its first deal in six months.
---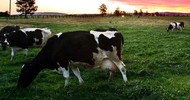 Sydney Morning Herald | 18 Nov 2014
Chinese giant New Hope will invest up to $500 million in Australian dairy farms in what could be the first of many deals fuelled by the historic China-Australia free trade agreement.
---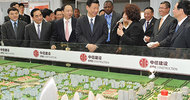 China Daily | 18 Nov 2014
China's CITIC Construction says it has developed two 10,000 hectare farms in Angola and will invest $5 billion in a 500,000 hectare farm next year.
---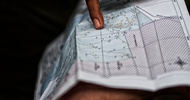 Global Landscapes Forum | 18 Nov 2014
Review of concessions and conflict in eight emerging and frontier markets finds more than 93% of mining, oil & gas, logging, and agriculture developments involve inhabited land.
---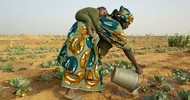 PLAAS | 17 Nov 2014
Agricultural investment, productivity and land rights in the context of large-scale investments
---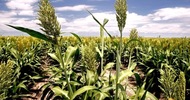 Financial Review | 17 Nov 2014
Black River Asset Management, a subsidiary of Cargill, one of the world's biggest food producers, has bought four grain-producing farms in the Darling Downs farming region between Dalby and Chinchilla.
---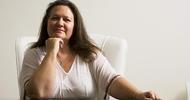 Bloomberg | 14 Nov 2014
Mining billionaire Gina Rinehart is teaming up with the China National Machinery Industry Corporation to acquire a 5,000 ha dairy farm in Queensland to supply infant formula to China.
---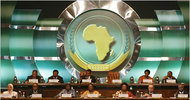 UNECA | 14 Nov 2014
Continental efforts to adopt land policies for inclusive and sustainable development took a step forward with the official launch of the AU's Guiding Principles on Large Scale Land Based Investments in Africa
---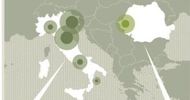 arc2020 | 14 Nov 2014
What is the underlying rational for an Italian insurance company to invest in farmland in Romania?
---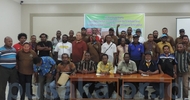 Awas Mifee | 14 Nov 2014
Indigenous communities, environmentalists and human rights defenders of West Papua gathered in Jayapura, 4-7 November 2014, to discuss problems linked to rapidly expanding plantations.
---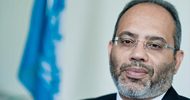 Mail & Guardian | 13 Nov 2014
Small-holder farmers hold key to Africa's food security, but are often excluded from debates on agricultural investments.
---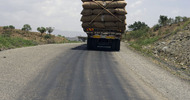 just-style | 12 Nov 2014
Fashion retailer has instructed its suppliers to ensure they do not use cotton from the Omo Valley, where there is an increased risk of land-grabbing - but admits it cannot provide an absolute guarantee.
---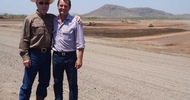 ABC | 12 Nov 2014
Pressure is mounting on the Northern Territory Government to make land available for a Chinese company, as it struggles to progress environmental approvals and negotiate with the Indigenous Traditional Owners.
---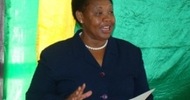 Daily News | 10 Nov 2014
Tanzania's Minister of State, Dr Mary Nagu, has urged US companies to invest in agriculture since Tanzania is blessed with over 43 million hectares of arable land.
---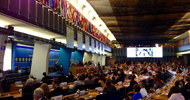 PANAP | 06 Nov 2014
PAN Asia Pacific (PANAP) strongly believes that while the rai Principles claims to be rights-based and supposedly recognizes the right to food, its overarching framework and several of its principles actually contradict such claims.
---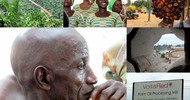 AFJN | 29 Oct 2014
This story from Ghana's Volta Region is a warning to landowners in Africa and irresponsible African leaders who are carelessly mortgaging future generations' inheritance during this global rush for land in Africa.
---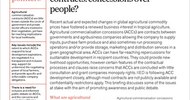 IIED | 18 Oct 2014
Agricultural commercialisation concessions are contracts between governments and agribusiness companies for control over the supply of inputs and purchase of farm produce in a given geographical area.
---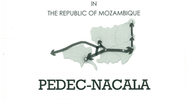 JICA | 11 Jul 2014
The third version of the PEDEC-Nacala strategies report, July 2014.
---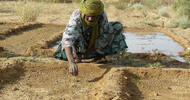 Le Républicain | 19 nov 2014
La CNOP estime que leur application sera cruciale pour la sécurisation des droits fonciers, surtout au Mali où l'accaparement des terres est en passe de devenir le sport favoris de certains spéculateurs.
---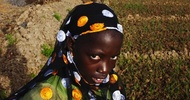 GRAIN | 18 nov 2014
Au cours des 50 dernières années, quatre cultures industrielles, le soja, le palmier à huile, le colza et la canne à sucre, se sont emparés de 140 millions d'hectares, un chiffre absolument stupéfiant. Et cette tendance s'accélère.
---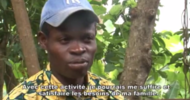 Kulturforum Sud-Nord | 17 nov 2014
4 films de court métrage crées pendant un stage de film documentaire communautaire organisé par Kulturforum Sud-Nord à Cotonou du 1-10.Novembre 2014.
---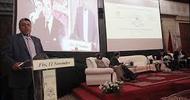 Xinhua | 16 nov 2014
Les notaires d'Afrique ont plaidé pour la révision du système foncier afin de promouvoir le développement socio-économique du continent africain.
---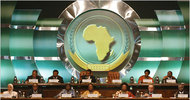 PR Newswire | 14 nov 2014
Des Principes directeurs des investissements fonciers à grande échelle en Afrique de l'Union africaine viennent d'être lancés
---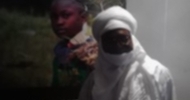 Financial Afrik | 14 nov 2014
"Toute la difficulté est liée à la bonne ou mauvaise foi des ceux qui veulent investir ou introduire certains investisseurs, généralement étrangers," selon le secrétaire général permanent du code rural du Niger.
---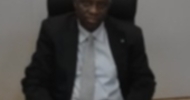 Financial Afrik | 13 nov 2014
Interview avec l'expert principal de l'initiative sur les politiques foncières au niveau de la Commission Économique pour l'Afrique (CEA)
---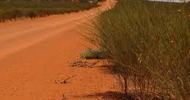 APA | 13 nov 2014
L'Union africaine a félicité l'Allemagne pour l'assistance apportée aux universités des pays africains pour développer la recherche sur la politique de gestion des terres
---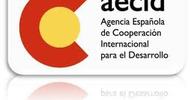 La Vanguardia | 18 nov 2014
La agencia de cooperación española subvenciona a una empresa que paga un dólar al día a sus trabajadores en la RDC. La Aecid dice que pedirá explicaciones al Fondo Africano para la Agricultura, al que ha destinado 40 millones de euros.
---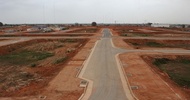 RTP | 17 Nov 2014
Um consórcio estatal chinês vai investir 5.000 milhões de dólares (3.990 milhões de euros) numa herdade de 500.000 hectares em Angola em 2015, para "ajudar a reduzir a dependência alimentar" daquele país, disse hoje o China Daily.
---