Food crisis and the global land grab
farmlandgrab.org weekly | 05 Nov 2014
---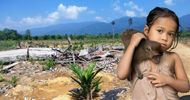 Rainforest Action Network | 05 Nov 2014
The proposal to convert 8 million hectares of land in the Palawan Man & Biosphere Reserve into oil palm plantations casts a harsh light on the Filipino government. Call on the Governor of Palawan to save the reserve.
---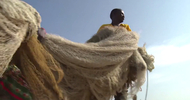 GlobalPost | 05 Nov 2014
Kenya's Lake Turkana is a vital source of life for humans and animals alike. But its lifeline is about to be cut by a push for the development of irrigated plantations.
---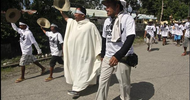 Al Jazeera | 04 Nov 2014
A tribesman leads his village in resisting the Aurora Pacific Economic Zone (APECO), a land development project that promises progress but threatens his tribe.
---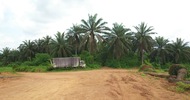 Business Day | 04 Nov 2014
PZ-Wilmar, a joint venture between two international companies, says it will expand its palm oil production to 240,000 ha of plantations if the government implements a backward integration programme.
---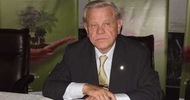 This Day | 04 Nov 2014
"Between now and the next seven, eight years, our Group in Nigeria will have over 100,000 hectares of plantations," says the Chairman of Presco Plc, a company controlled by SIAT of Belgium.
---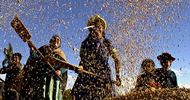 Guardian | 04 Nov 2014
Many millions of the world's poorest people face existential threats to house and home.
---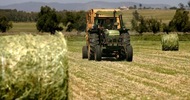 Financial Review | 03 Nov 2014
Institutional investors are poised to make grabs for large farmland assets in ­Australia, according to local and ­offshore fund managers.
---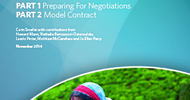 IISD | 03 Nov 2014
The guide proposes model contract clauses that can fill gaps in domestic law and contribute to promoting more sustainable foreign agricultural investment.
---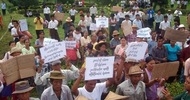 Reuters | 31 Oct 2014
Millions of small-scale farmers in Burma risk losing land under proposals to regulate land use which focus too much on investment and not enough on people's livelihoods.
---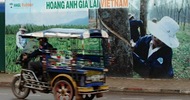 RFA | 31 Oct 2014
Laos is to allow foreign investors to purchase land under a proposed law which some groups say would discriminate against locals and threaten national sovereignty.
---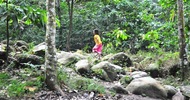 IPS | 31 Oct 2014
Disregarding the rights of indigenous people to their traditional lands is costing companies millions of dollars each year, and costing communities themselves their lives.
---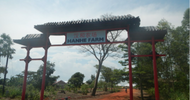 SAIS | 31 Oct 2014
Hanhe Farm, located in Nakaseke Administrative District, is the first private Chinese land-based agriculture enterprise in Uganda.
---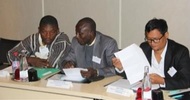 ReAct | 31 Oct 2014
The Bolloré company and the Transnational Alliance of Local Communities of the plantations controlled by the group held a negotiation session during which several commitments were made to resolve local land conflicts.
---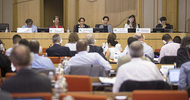 Global Witness | 30 Oct 2014
After a painstaking two-year negotiation process, the Principles lack the power to change the status quo, whereby corporate profit trumps human rights and the environment.
---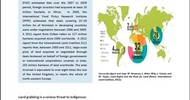 IWGIA | 30 Oct 2014
Land grabbing is done with limited (if any) consultation of communities, limited (if any) compensation, and lack of regard for environmental sustainability and equitable access to, or control over, natural resources.
---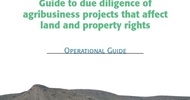 AFD | 30 Oct 2014
This publication draws on the work undertaken by members of the 'Land Tenure and Development' Technical Committee set up by French Agency for Development (AFD).
---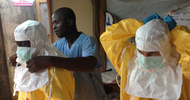 The Conversation | 28 Oct 2014
The growing Ebola virus outbreak not only highlights the tragedy enveloping the areas most affected but also offers a commentary on they way in which the political ecology in West Africa has allowed this disease to become established.
---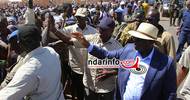 Ndar Info | 25 Oct 2014
The concession of 20,000 ha of Senegal River delta land occupied by poor farmers and herders to the Senhuile Company is continuing to cause social and environmental harm in the Ndiael.
---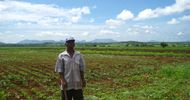 @Verdade | 24 Oct 2014
More than a thousand sustenance farmers were removed from their lands by the Brazilian company AGROMOZ, to make way for soybean production in an area of some 3,000 hectares.
---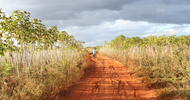 ADECRU | 06 Oct 2014
At international conference, peasants report that land grabbing is reaching alarming proportions in the northern region, in the so-called Nacala Corridor.
---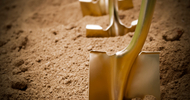 La Terre | 03 nov 2014
Maurice Doyon, professeur à l'Université Laval, pose des questions sur la financiarisation des terres agriocoles au Québec
---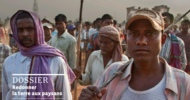 SOS Faim | 03 nov 2014
Dossier spécial sur les transactions foncières de grande envergure dans les pays du Sud publié par SOS Faim
---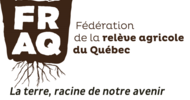 La Presse Canadienne | 01 nov 2014
La Fédération de la relève agricole du Québec lance une pétition en ligne
---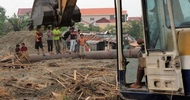 La Croix | 31 oct 2014
Le pape se dit préoccupé par les paysans arrachés de leurs terres, pour d'autres raisons que la guerre ou les désastres naturels : accaparement des terres par quelques-uns, la déforestation, l'appropriation de l'eau, usage de pesticides inappropriés…
---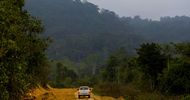 ADIAC | 29 oct 2014
Même si les communautés congolaises peuvent obtenir gratuitement et perpétuellement des concessions forestières, elles ne sont pas à l'abri de l'accaparement des terres.
---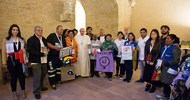 Radio Vatican | 28 oct 2014
Membre de la Coordination nationale des organisations paysannes du Mali, Charlotte Zama appelle à l'aide du Pape François et du Vatican pour arrêter l'accaparement des terres.
---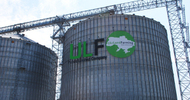 Palabre-Ando | 04 nov 2014
¿Es temerario argumentar que las guerras del siglo XXI tienen que ver con cacerías por la tierra agraria? A mi parecer no.
---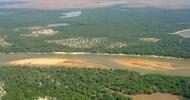 Biodiversidad en América Latina y el Caribe | 03 nov 2014
Llamado de adhesión del Comité "Contra la Ley Urrutia - Lizarralde"
---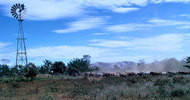 La Prensa | 02 nov 2014
En las últimas tres décadas, la tenencia de la tierra en Nicaragua ha sufrido una reconcentración en manos de extranjeros, señala el estudio Concentración de tierras y seguridad alimentaria en Centroamérica, realizado por Eduardo Baumeister.
---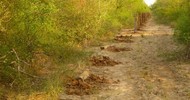 E'a | 30 oct 2014
Realizaron la denuncia al Ministerio Público y aseguran que pueden verse afectadas unas 15 mil hectáreas en el departamento de Alto Paraguay.
---
Contre GlobalGrain et l'accaparement des terres agricoles

Uniterre et al. | Genève | 11 Nov 2014

Conference on Land Policy in Africa

UNECA | Addis Ababa | 11 Nov 2014