Food crisis and the global land grab
farmlandgrab.org weekly | 29 Oct 2014
---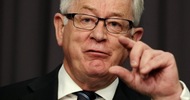 The Land | 29 Oct 2014
Australia's Trade Minister Andrew Robb has engaged in a fiery exchange with controversial radio broadcaster Alan Jones over foreign investment in agriculture.
---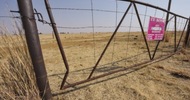 The Citizen | 29 Oct 2014
Over 55 million hectares of land in Africa have been "grabbed" since 2000, according to research presented at a conference on Wednesday.
---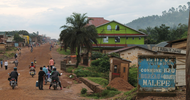 WSJ | 28 Oct 2014
The Democratic Republic of Congo plans to lease as much as 640,000 square kilometers of farmland, or more than one-quarter of the central African nation.
---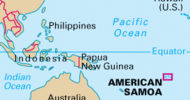 RNZ | 28 Oct 2014
American Samoan farmers have repeated their fears to the Governor that foreign farmers are buying up land and cashing in on government programmes to the detriment of locals.
---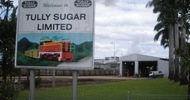 ABC | 28 Oct 2014
There's no question that after five years of investing about $60 billion in the Australian resources and power sectors, the focus of Chinese investment is now on food.
---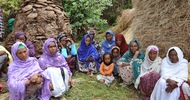 Diplomat | 27 Oct 2014
The gruesome massacre in the Gambella region of Western Ethiopia was a direct consequence of the ill-fated land grab policy of the Ethiopian government.
---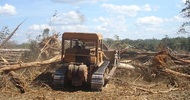 Phnom Penh Post | 27 Oct 2014
More than 1 million hectares of forest terrain and land leased by private companies has been put under government control since a moratorium on new economic land concessions was initiated in May 2012.
---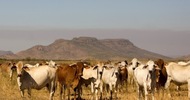 The Land | 27 Oct 2014
China's ravenous demand for Australian beef could soon lead to some major cattle station purchases, with one of ­several Chinese importers, Snow Dragon Group, looking to buy land.
---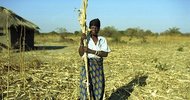 Zambia Daily Mail | 27 Oct 2014
Wilmar subsidiary says it is targeting a total investment of US$100 million on 20,000 hectares of farmland to produce 100,000 metric tonnes of edible oils per annum.
---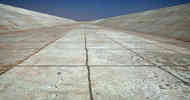 Reuters | 27 Oct 2014
UAE-based Al Dahra Agriculture aims to pump water from the country's Aswan High Dam reservoir and deliver it via a 50-kilometre canal to 100,000 acres of reclaimed farmland 60 km from the border with Sudan.
---
GRAIN | 27 Oct 2014
A June 2014 interview with farmer Erastus Odindo about his community's struggle to defend their lands from US-based Dominion Farms
---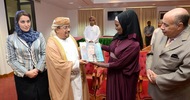 Times of Oman | 26 Oct 2014
The Tanzanian food industry that Omani business companies can tap into is not only confined to what is grown on the field but the fishing industry as well, says speaker of the National Assembly of Tanzania, Anne Makinda.
---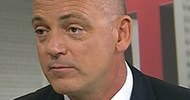 NBR | 26 Oct 2014
Fonterra boss Theo Spierings is "not worried" about sales of NZ productive land to foreigners so long as we are "working together" with foreign owners.
---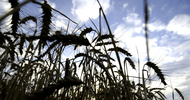 Arabian Business | 24 Oct 2014
The main objective of this investment is buying and developing pre-targeted farmlands in an area of 1,000 ha.
---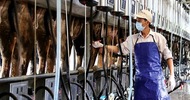 VietNamNet | 24 Oct 2014
With the Economic Large-Scale Production (ELSP) model being implemented more frequently in Vietnam, more companies are looking to invest in agricultural production as it becomes more profitable and efficient.
---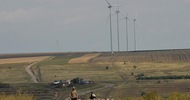 Bloomberg | 24 Oct 2014
"Land consolidation is the only way," Peter Beerents, chief executive officer of Dutch farmland investment firm Cibus Land Management Srl.
---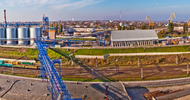 World Grain | 24 Oct 2014
The European Bank for Reconstruction and Development is taking part in a $230 million syndicated loan facility for Warsaw-listed Kernel Group, one of the largest farming companies in the Ukraine.
---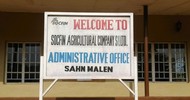 APA | 24 Oct 2014
French agricultural firm, Socofin, which has a huge investment in Sierra Leone, has denied involvement in a recent controversial trip by a leading member of a pressure group challenging its activities in the country.
---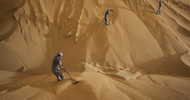 Valor Econômico | 24 Oct 2014
Fiagril, a Mato Grosso company operating in the trading and processing of grains, is negotiating the sale of a minority stake to Chinese agribusiness company Chinatex for R$400 million to R$500 million
---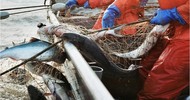 Food First | 24 Oct 2014
Briefing identifies five strategic "nexuses" to help understand how land converges with historically embedded power relations in the United States.
---
Safeguardcomments | 24 Oct 2014
Civil society groups walk out of World Bank "consultation" on their Safeguards policy. The Safeguards are supposed to set best practice for the World Bank and protect people's rights, but the new draft allows the bank and companies to go ahead with projects that affect land rights without consent of affected communities.
---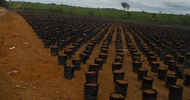 Standard Times | 23 Oct 2014
As the ebola epidemic rages on, Socfin continues to grab land from the people of Malen in league with some chiefdom authorities.
---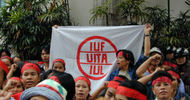 IUF | 17 Oct 2014
Significant progress in the negotiations to recognise the importance of workers' rights is undermined by the text on trade and investment agreements which will destroy those very rights.
---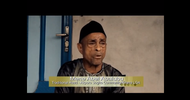 LJ4WA | 08 Oct 2014
Thousands of small farmers protest against the Rivers State Government's appropriation of their ancestral farmlands to give to a Mexican company for the development of a banana plantation.
---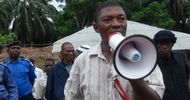 Afriquinfos | 29 oct 2014
L'alliance des paysans monte à Paris mais déplore l'absence d'un représentant de Socfin, basée au Luxembourg.
---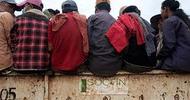 Basta ! | 29 oct 2014
Les représentants africains et cambodgiens sont venus demander au groupe Bolloré et à la Socfin de rétrocéder des terres et de stopper les expansions foncières.
---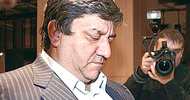 African Intelligence | 28 oct 2014
Le projet de développement d'une ferme de gibier de 46 000 ha par l'oligarque russe Rashid Sardarov, près de Windhoek, perturbe un programme d'exploitation de fer dans la zone.
---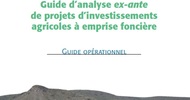 Comité Technique Foncier et Développement | 27 oct 2014
Un guide et une grille d'analyse pour la coopération française
---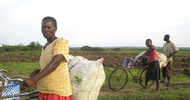 GRAIN | 27 oct 2014
L'accaparement du marais de Yala détruit les moyens de subsistence des paysans kenyans
---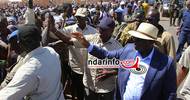 Ndar Info | 25 oct 2014
Le Collectif des 37 villages du Ndiael invite le Président de la République à leur remettre leurs terres pour leur survie.
---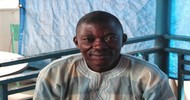 Le Point Afrique | 25 oct 2014
C'est une première. Ces négociations ont impliqué des représentants venus de Sierra Leone, du Liberia, du Cameroun, de Côte d'Ivoire et du Cambodge.
---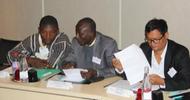 ReAct | 25 oct 2014
"La reconnaissance par le groupe Bolloré des principes et accords violés par la Socfin représente une première avancée", se félicite les représentants de l'Alliance des riverains des plantations Socfin-Bolloré
---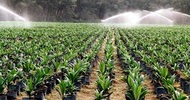 Jeune Afrique | 24 oct 2014
L'alliance des paysans riverains de Socfin, qui représente plusieurs milliers de paysans du Cameroun, de Sierra Leone, de Côte d'Ivoire et du Liberia, a rencontré le Groupe Bolloré dans un hôtel parisien.
---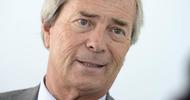 Ouest France | 24 oct 2014
C'est une première sur la question des accaparements de terre. Des représentants venus d'Afrique et d'Asie négocient dans un hôtel aujourd'hui à Paris avec le groupe Bolloré.
---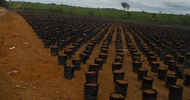 Green Scenery | 24 oct 2014
Dans la panique de la pandémie d'Ébola, des observateurs ont rapporté que pratiquement aucun secteur de la chefferie de Malen, dans le district de Pujehun, n'avait échappé aux griffes de la Socfin Agriculture Company (SAC).
---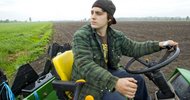 Radio Canada | 23 oct 2014
L'accaparement des terres agricoles par de grands groupes financiers, comme la société Pangea qui a acquis des au Lac-Saint-Jean, fait craindre le pire.
---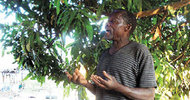 Verdade | 24 Oct 2014
Mais de mil camponeses do povoado de Wakhua, no posto administrativo de Lioma, na fronteira entre as províncias da Zambézia e Nampula, foram desapropriados das suas terras pela empresa brasileira AGROMOZ.
---
Accaparements des terres : Bolloré et les communautes locales touchées entament les negociations

ReAct | Paris | 24 Oct 2014

Land Grabbing and Ocean Grabbing: Hands Off Our Land and Sea!

Slow Food | Turin, Italy | 26 Oct 2014