Food crisis and the global land grab
farmlandgrab.org weekly | 22 Oct 2014
---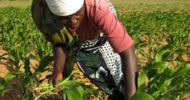 ClimateScience&Policy | 22 Oct 2014
Conversation with Maria Antonelli about the main drivers and implications of land transactions around the world, with a particular focus both on the role of EU.
---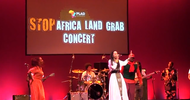 Finfinne Tribune | 22 Oct 2014
Video clip from the Stop Africa Land Grab Concert in Washington DC (September 2014)
---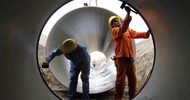 Financial Express | 21 Oct 2014
Peru is offering Indian businesses investment opportunities in agri-business, where 100,000 hectares of arable land will double in a few years due to large irrigation projects that have been tendered.
---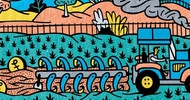 Spears | 21 Oct 2014
The global population is rising steadily — but food production is not. The result? More demand for arable land, as nations invest to safeguard their food supply and their wealth
---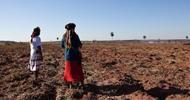 I&PE | 21 Oct 2014
Swedish pension fund AP2 plans to conduct an external audit in response to criticism by Swedwatch for not disclosing the precise locations of its Brazilian farm holdings.
---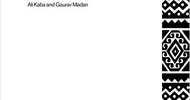 IIED | 21 Oct 2014
This paper explains and analyses the steps the Sustainable Development Institute took to help shape Liberia's Land Rights Policy.
---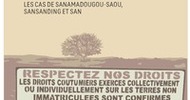 FIAN | 20 Oct 2014
A new report by FIAN informs about the human rights violations of communities affected by land grabbing in Mali
---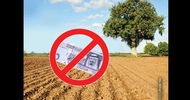 Dawn | 20 Oct 2014
Pakistan is now turning to agribusiness rather than land sales as a means of luring Gulf investment.
---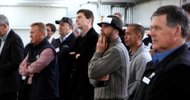 ABC | 20 Oct 2014
Some Australian farmers are voicing their concerns about the growing presence of foreign investment in their region.
---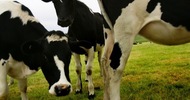 The Land | 20 Oct 2014
Listed Singaporean company QAF, ­formerly known as Bunge, has sold out its last dairy farm in Australia to the European pension fund-backed ACE Farming for close to $5 million.
---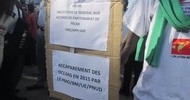 ASF 2014 | 18 Oct 2014
We call on civil society, social movements, NGOs and trade unions from the Africa Social Forum to endorse this declaration and support its claims by all available means.
---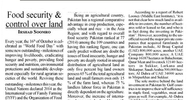 Pakistan Observer | 18 Oct 2014
The increase of international corporate land grabbing with the collusion of state Ministers, Senators and bureacrats has exacerbated the situation of unemployment and food insecurity in Pakistan
---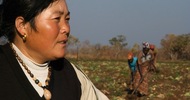 Xinhua | 17 Oct 2014
Zambian government says about 3,000 hectares of land was available for the Chinese province to establish its agricultural production and assured it of the Zambian government's support and cooperation.
---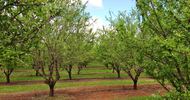 ABC | 17 Oct 2014
Big institutional investors are being encouraged to get a slice of Australia's $1.6 billion market in annual water trading as a way to buy into agriculture.
---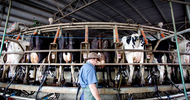 The Standard | 17 Oct 2014
A consortium hoping to buy dozens of south-west dairy farms aims to operate "on a scale not considered in Australia before," a spokesman for the consortium says.
---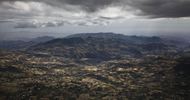 Quartz | 17 Oct 2014
Land grabs in the developing world create a system so unequal that resource-rich countries become resource dependent.
---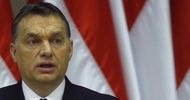 Reuters | 16 Oct 2014
The European Commission started legal action against Hungary over the right of foreigners to buy agricultural land, saying restrictions on such purchases violated the European Union's principle of free movement of capital.
---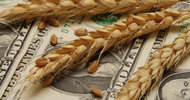 Reuters | 16 Oct 2014
Some analysts worry that family farms are under increasing pressure from speculators, as prices for land rise due to a growing world population.
---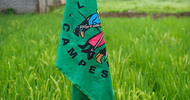 Via Campesina | 16 Oct 2014
Via Campesina says the Principles for responsible investment in agriculture do not contain sufficient safeguards to stop land grabbing and other destructive actions by private capital and complicit governments.
---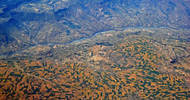 FAO | 16 Oct 2014
FAO Director-General says that a clear and unified set of principles will "enable larger and more sustainable investment in agriculture"
---
CIFOR | 16 Oct 2014
New book, "Palms of controversies: Oil palm and development challenges," says the problems is not the oil palm but the way people have chosen to exploit it.
---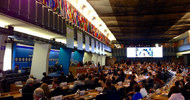 PANAP | 16 Oct 2014
PAN Asia Pacific says the principles on agricultural investment are self-contradicting and fail in promoting the human right to food, land and resources.
---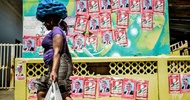 Guardian | 15 Oct 2014
The ruling Frelimo party has had to defend itself against accusations of landgrabs after the government leased land near Xai-Xai, in Gaza province, to China's Wanbao Oil and Grain to grow rice.
---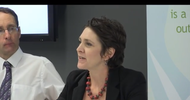 ODI | 24 Sep 2014
Presentation by Ruth Hall of PLAAS on responsible or irresponsible agricultural investment in Africa at the Future Agricultures London Policy Dialogue.
---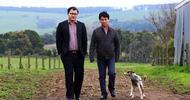 The Australian | 20 Sep 2014
Australia's dairy industry is the new flavour of the month among foreign investors, with global pension funds, food companies and wealthy individuals turning their focus from New Zealand towards Victoria and Tasmania.
---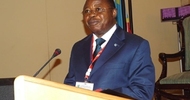 Média Congo | 22 oct 2014
La RDC a présenté à Londres, au Global Africa Investment Summit, le projet de Bukanga-Lonzo, un parc agricole de 80 000 ha
---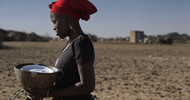 Afrik.com | 21 oct 2014
La septième édition du Forum social africain, qui réunit la société civile africaine pour parler des défis du continent, dont l'accaparement des terres et de l'eau, s'est achevé dimanche à Dakar.
---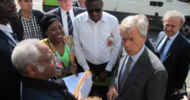 ReAct | 20 oct 2014
Vendredi 24 octobre, les représentants des communautés issues de 5 pays (Cameroun, Cambodge, Libéria, Côte d'Ivoire et Sierra Leone) touchées par les accaparements de terre ont rendez-vous à Paris avec le groupe Bolloré pour entamer les négociations.
---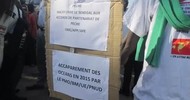 FSA 2014 | 18 oct 2014
Nous appelons les sociétés civiles, les mouvements sociaux, les ONGs et les syndicats, à partir du Forum Social Africain, à adopter cette plateforme et soutenir ses revendications avec tous les moyens à disposition.
---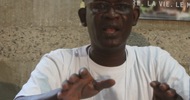 Panos | 18 oct 2014
Entretien sur l'accaparement de terres au Forum social africain Dakar 2014
---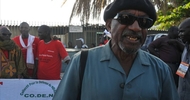 Enquête | 17 oct 2014
L'accaparement des terres est une problématique autour de laquelle les acteurs du forum échangeront pour trouver des alternatives.
---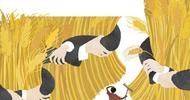 La Via Campesina | 17 oct 2014
Les principes d'investissements responsables dans l'agriculture (rai) ne contiennent pas suffisamment de sauvegardes pour stopper l'accaparement des terres, dénonce La Via Campesina
---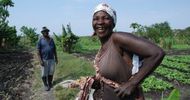 La Via Campesina | 16 oct 2014
« Nos terres sont occupées sans que notre avis ait été recueilli », témoigne Helena Terra, paysanne du centre du Mozambique
---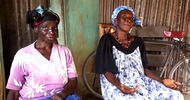 Inter Pares | 16 oct 2014
Inter Pares, REDTAC et la COPAGEN viennent de conclure une étude qui documente les répercussions de l'accaparement des terres sur la sécurité alimentaire en Afrique de l'Ouest.
---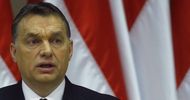 Revenu Agricole | 16 oct 2014
La Commission européenne a mis jeudi la Hongrie en demeure de s'expliquer concernant sa législation qui impose des restrictions aux étrangers en matière d'acquisition de terres agricoles dans le pays.
---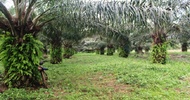 Nouveau Courrier | 15 oct 2014
Une joint-venture indo-israélienne spécialisée dans l'huile de palme vient de bénéficier d'une incroyable exemption fiscale de la part du pouvoir ivoirien.
---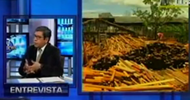 Servindi | 17 oct 2014
La Ley 30230 fue promovida por el Ministerio de Economía y Finanzas aduciendo que su fin es dinamizar la inversión.
---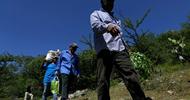 NTN 24 | 16 oct 2014
En las dos últimas décadas este "acaparamiento, por la fuerza, ha arrebatado a sus propietarios legítimos unos 6,6 millones de hectáreas de cultivos" en Colombia, informó Stèphane Compère, en un encuentro con la prensa.
---
Yangon Conference on Human Rights and Agribusiness in Southeast Asia

FPP, RECOFTC | Kandawgyi Palace, Yangon | 04 Nov 2014