Food crisis and the global land grab
farmlandgrab.org weekly | 15 Oct 2014
---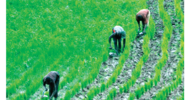 New Telegraph | 15 Oct 2014
Lagos State government says states acquiring land for food production in other places has become "global practice everywhere".
---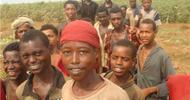 ASO | 15 Oct 2014
At the heart of the current conflict is the government's development policy and the uncontrolled influx of migrants acquiring lands in the indigenous people's territories.
---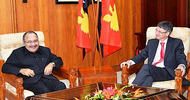 Pacific Media Centre | 14 Oct 2014
Siva Group's oil palm plantation land deal in Papua New Guinea described as "one of the worst land development schemes ever".
---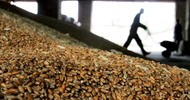 Agrimoney | 14 Oct 2014
UkrLandFarming, the Ukraine agriculture giant in which Cargill bought a stake in January, is seeking further investors to fund a warchest for buying on the cheap groups brought low by the country's crisis.
---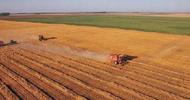 UkrAgroConsult | 14 Oct 2014
EBRD's agribusiness clients say they want a functional land lease market that will eliminate land tenure issues.
---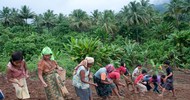 CALG | 14 Oct 2014
Palawan, in spite of its unique recognition as a UNESCO Man & Biosphere Reserve, has not been spared from massive investments in extractive resources and industrial agriculture, especially oil palm development.
---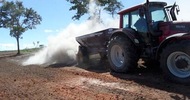 Proactive Investors | 13 Oct 2014
The land covers 204 hectares, is 235km from the port at Dar es Salaam and is next door to Obtala's existing tomato, fruit and pepper farm.
---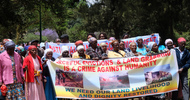 Pambazuka | 10 Oct 2014
The collusion of local, national and international money and power is more and more legalizing the disowning of people of their lands in the name of economic growth, development or investment.
---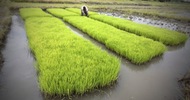 Reuters | 10 Oct 2014
The government has signed investment agreements with foreign companies including France's Louis Dreyfus Commodities, Algeria's Cevital, Export Trading Group of Singapore and Switzerland's Ameropa.
---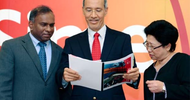 The Star | 10 Oct 2014
The offer for New Britain Palm Oil Ltd would give Sime Darby over 140,000 ha of oil palm and sugar plantations in Papua New Guinea, as wells as 28,000 ha of lands on which to expand.
---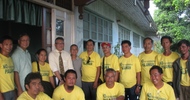 Intercontinental Cry | 09 Oct 2014
Oil palm development should never have been initiated in Palawan, the last ecological frontier of the Philippines
---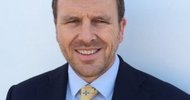 propertyfundsworld | 09 Oct 2014
Davies will be responsible for managing the European platform for Westchester, a TIAA-CREF majority-owned global agricultural asset manager, as well as building the firm's direct farmland investment business in Europe.
---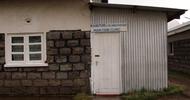 TJN et al | 09 Oct 2014
Karuturi Global Ltd, the Indian multinational that made its name in the global cut flower industry and recently acquired more than 300,000 ha in Ethiopia to produce food, is continuing its painful and massive decline.
---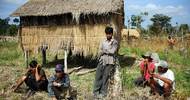 Cambodia Daily | 09 Oct 2014
NGOs have filed a new complaint against Australia's ANZ Bank claiming it owes compensation to 681 Cambodian families who say their farms were illegally grabbed by a sugarcane plantation the bank helped to finance.
---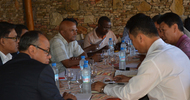 Xinhua | 09 Oct 2014
"China has a lot of things to share with Madagascar especially in the agricultural sector."
---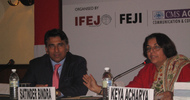 CPJ | 07 Oct 2014
"My particular case is not just to intimidate me, but to silence all further reports on [Karuturi] and his company's operations in Africa," Acharya told CPJ.
---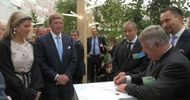 Rabobank | 26 Jun 2014
The three parties expressed their intention to strengthen the co-operation in the field of reshaping and draining agricultural land belonging to Rabo Farm in the Zulawy delta in the North of Poland, close to Gdansk.
---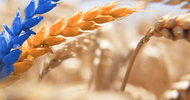 Rabobank | 14 May 2014
This year Rabo Farm's first fund, with a size of € 315 million, will be fully subscribed, and a new fund, the Rabo Farm Europe Fund II, will be launched.
---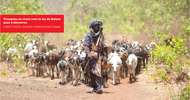 Actionaid | 15 oct 2014
Ce rapport d'Actionaid analyse les investissements de l'entreprise sénégalo-italienne à Fanaye et Ndiael ces quatre dernières années
---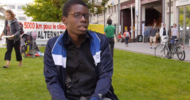 Attac TV | 14 oct 2014
Julien N'Kolo Reteno est délégué général d'Attac Gabon. Il est interviewé à l'occasion de l'Université d'été européenne d'Attac à Paris en 2014 sur l'accaparement des terres au Gabon.
---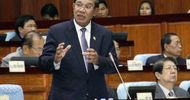 Géopolis | 13 oct 2014
Une plainte déposée à la Cour pénale internationale dénonce des meurtres, persécutions, emprisonnements et déplacements contraints de 770.000 personnes (6% de la population), spoliées depuis 2000 par la confiscation de quelque 4 millions d'hectares au Cambodge.
---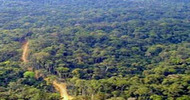 Digital Congo | 13 oct 2014
La société civile du monde entier se rassemble pour dénoncer les classements Doing Business et Benchmarking the Business of Agriculture de la Banque mondiale.
---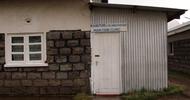 TJN et al | 13 oct 2014
La multinationale indienne qui s'était fait un nom dans le secteur des fleurs coupées au niveau mondial et a récemment acquis plus de 300 000 ha en Éthiopie pour produire des denrées alimentaires à destination des marchés étrangers, poursuit son déclin douloureux et généralisé.
---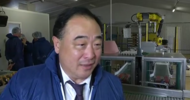 AgroMedia | 09 oct 2014
En Bretagne, des investisseurs Chinois s'intéressent de près aux sites industriels agroalimentaires qui attendent une nouvelle vie....
---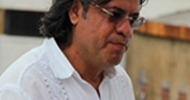 Las dos orillas | 14 oct 2014
El interés de Sarmiento Angulo en la altillanura, como del conjunto del sector financiero, responde a las compulsiones que surgen de la relativa escasez de tierras fértiles a escala orbital —que estimula su acaparamiento y extranjerización—, como del oportunismo especulativo.
---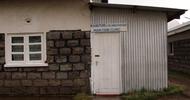 TJN et al | 13 oct 2014
Karuturi Global Ltd, la multinacional india que hizo su fama en el mercado global de la industria de flores cortadas y que recientemente adquirió más de 300 mil hectáreas en Etiopía para producir alimentos para los mercados extranjeros, continúa su dolorosa e impresionante caída.
---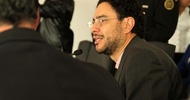 La FM | 12 oct 2014
El senador indicó que la iniciativa sólo beneficia a las empresas acumuladoras de baldíos adquiridos de manera ilegal.
---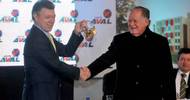 Kaos en la Red | 09 oct 2014
Una nueva ley de titulación de tierras baldías desdibuja la naturaleza y la destinación de esas tierras. La agroindustria y los negocios de algunas poderosas familias colombianas están detrás de la nueva reglamentación. Reforma a la ley 160
---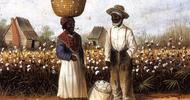 Brasil 247 | 08 Oct 2014
Desde a última grande crise alimentar, governos e empresas de nações ricas têm comprado ou arrendado terras férteis de países em desenvolvimento, em especial na África. Benefícios desses negócios para as populações locais? Poucos ou nenhum.
---
Land grabbing – a wake-up call for Europe

European Economic and Social Committee | Brussels | 04 Nov 2014