Food crisis and the global land grab
farmlandgrab.org weekly | 01 Oct 2014
---
World Grain | 01 Oct 2014
COFCO, Hopu Investment, Temasek, IFC and Standard and Chartered announce that the transaction to acquire Noble Agri through a holding company has gone through.
---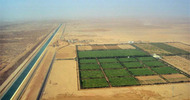 Amwal Alghad | 01 Oct 2014
Egyptian PM Ibrahim Mahlab met with UAE Minister of State Ahmed Al Jaber and officials of Al Dahra Agriculture to assure them that the Egyptian government is removing obstacles to the company's projects in Toshka.
---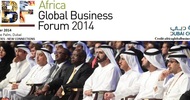 Bloomberg | 01 Oct 2014
Investment Corp. of Dubai in tie-up with Nigerian businessman Aliko Dangote that "could run into billions of dollars" and involves ventures in agriculture.
---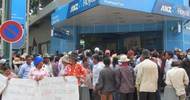 Yahoo! | 01 Oct 2014
Farmers held a demonstration at a branch of the ANZ Royal Bank in Phnom Penh on October 1, 2014 to protest against the bank's financing of sugar plantations.
---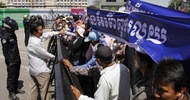 VOA | 30 Sep 2014
Cambodian authorities have taken back thousands of hectares of land concessions from eight private companies, in order to create a national park
---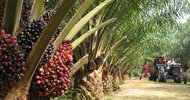 The Star | 27 Sep 2014
Indonesia's attractiveness for being the preferred destination of Malaysian oil palm planters has been shaken by reports of the country's plan for a plantation bill that will limit foreign ownership to 30% from the present 95%.
---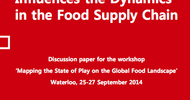 SOMO | 26 Sep 2014
Discussion paper for the workshop 'Mapping the State of Play on the Global Food Landscape' Waterloo, 25-27 September 2014.
---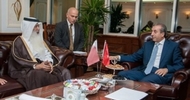 Daily Sabah | 24 Sep 2014
Officials from Hassad Food arrived in Turkey to make investments aiming to slake the country's basic agricultural requirements as the small peninsula lacks sufficient arable land
---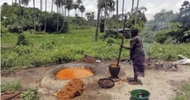 GRAIN | 24 Sep 2014
Over the past fifteen years, foreign companies have signed over 60 deals covering nearly 4 million hectares in central and western Africa for the development of oil palm plantations, reports GRAIN.
---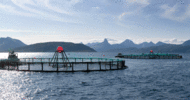 Bloomberg | 22 Sep 2014
Mitsubishi Corp., Japan's biggest trading house, proposed to buy the Norwegian fishery Cermaq ASA for $1.4 billion to expand its foods business and become the world's second-largest salmon farmer.
---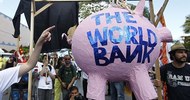 Belga | 30 sep 2014
Plusieurs ONG belges manifesteront le 10 octobre prochain à Bruxelles pour dire «stop aux stratégies destructrices de la Banque mondiale» qui encouragent l'accaparement des terres dans les pays les plus pauvres
---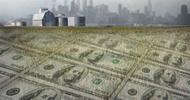 La Terre | 25 sep 2014
Au moins trois gros fonds d'investissement, aux États-Unis, ont entrepris de récupérer une grande partie de leur mise foncière agricole.
---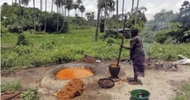 GRAIN | 24 sep 2014
Des sociétés étrangères ont signé plus de 60 accords représentant 4 millions d'hectares pour développer des plantations de palmiers à huile en Afrique, selon GRAIN.
---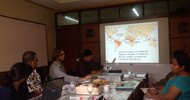 Bina Desa | 01 Oct 2014
Betapa luas perkebunan sawit di indonesia dan di dunia, namun seberapa besar kesejahteraan rakyat yang diberikan oleh sektor ini? Sangat sedikit kalau tak boleh dikatakan sebaliknya, bisnis industri minyak sawit kerap memperparah kemiskinan yang ada.
---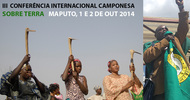 UNAC | 27 Sep 2014
UNAC espera que a Conferência International Camponesa sobre Terra seja um espaço de partilha de pautas de luta e formas de resistência, com o objectivo de realçar e fortificar a luta dos camponeses a nível mundial pela reforma agrária e soberania alimentar
---