Food crisis and the global land grab
farmlandgrab.org weekly | 24 Sep 2014
---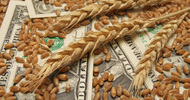 JPS | 24 Sep 2014
Land is becoming increasingly more coveted by transnational agribusiness and financial investors.
---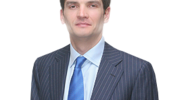 Xinhua | 24 Sep 2014
The DARA Group and Chinese Agricultural Corporation HuanFan Qu agree on a US$58 million 5-year project to develop cereal farms, pig farms and greenhouses in the Ukraine.
---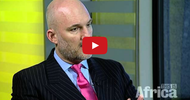 This is Africa | 22 Sep 2014
Phoenix Africa CEO Paddy Docherty interviewed by the FT This is Africa, about frontier investing in Africa.
---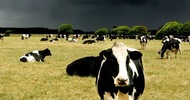 Financial Review | 22 Sep 2014
Despite all the hype around Chinese investment in the Australian dairy sector, one Chinese investor who bought a dairy farm five years ago has lost money and will not buy again.
---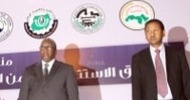 Sudan Vision | 22 Sep 2014
Sudan declares its readiness for making more arrangements and efforts for creating an attractive environment for Arab investors to contribute to achievement of the Arab food security in the Sudan.
---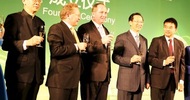 The Land | 19 Sep 2014
The chairman of the New Hope Group is a key Chinese partner in the Sino-Australia 100-Year Agricultural and Food Safety Partnership-- an initiative founded by mining billionaire Andrew Forrest
---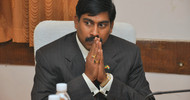 Business Standard | 18 Sep 2014
Move to seek an extension of AGM date comes after a series of issues it has been facing at its expansive roses farms in Kenya and allegations of land grab at its ambitious agriculture foray in Ethiopia.
---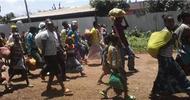 Anywaa Survival Organisation | 18 Sep 2014
September 11: eight ethnic Majengir murdered by in cold blood by Ethiopian highlanders in Godere District, Gambela as tensions between settlers and indigenous peoples escalate.
---
Fairtrade International | 01 Sep 2014
Study of agricultural PPPs in Ghana, Malawi and Kenya, identifies examples of PPPs failing to engage effectively with smallholder farmers.
---
UNU-WIDER | 19 Sep 2013
This article documents some of the ProSAVANA programme's practices during its planning phase and analyses its limitations in terms of preventing the inherent risks of contract farming schemes.
---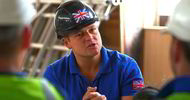 | 03 Jun 2012
A collection of leases for farmland in Sierra Leone in which Kevin Godlington of the UK was involved.
---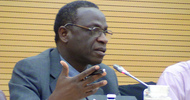 Ouestaf News | 23 sep 2014
Après des années de campagnes, il est temps de s'interroger sur les résultats acquis : la mobilisation des ONG a-t-elle réellement fait reculer les expropriations de terre ?
---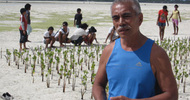 Reuters | 22 sep 2014
Le président de Kiribati est partisan d'acquérir davantage de terrains à l'étranger, après un premier achat effectué aux Fidji, afin de garantir la sécurité alimentaire du pays et, à terme, de parer à la montée du niveau de la mer.
---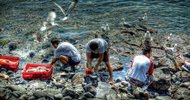 Basta ! | 19 sep 2014
Les terres agricoles ne sont pas les seules cibles de puissants intérêts privés, de grandes entreprises ou de gros investisseurs. Littoraux, mangroves ou récifs coralliens sont aussi convoités.
---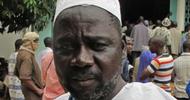 RFI | 19 sep 2014
Au Mali, l'accaparement des terres est un fléau contre lequel les autorités sont décidées à lutter.
---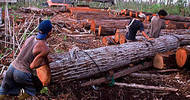 IPS | 17 sep 2014
La plus grande menace pour les forêts vient aujourd'hui de l'agriculture commerciale
---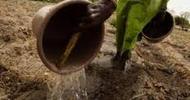 IPS | 11 sep 2014
"L'acquisition de terres à grande échelle non seulement réduit les terres disponibles pour les populations locales, mais aussi ce qui est disponible aux populations locales doit être encore subdivisé," indique Allan Moshi
---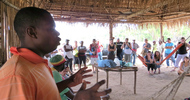 Nicaragua y mas | 19 sep 2014
La comunidad garífuna de Nueva Armenia, a pocos kilómetros de La Ceiba, en el litoral caribeño de Honduras, está luchando valientemente contra la expansión de la palma africana. Desalojos, detenciones y juicios amañados no han podido detener el proceso de recuperación de sus territorios ancestrales.
---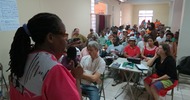 OFRANEH | 19 sep 2014
La expansión frenética y masiva de los monocultivos en América Latina, colocan en condiciones precarias a campesinos, pueblos indígenas y negros; además de generar un enorme impacto ambiental.
---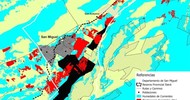 Corrientes Hoy | 18 sep 2014
Organizaciones campesinas, sindicales, sociales y ecologistas piden la titularidad de las tierras de la Fundación San Nicolás (intervenida por el gobierno provincial) y reclaman el fin del avance de las plantaciones forestales de Harvard y otras empresas.
---
III International peasant conference on land

UNAC | Maputo | 01 Oct 2014