Food crisis and the global land grab
farmlandgrab.org weekly | 10 Sep 2014
---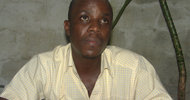 Global Witness | 10 Sep 2014
Silas Sikor of the Sustainable Development Institute responds to Sir Jonathon Porritt's suggestion that oil palm plantations are a solution to poverty.
---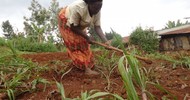 IPS | 10 Sep 2014
As investors rush to East and southern Africa for large-scale land acquisitions, a majority of Africa's farmers now farm on less than one hectare.
---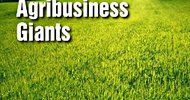 ACB | 09 Sep 2014
The ACB releases new report which shows the extent to which South African agribusinesses dominate the farm to fork agribusiness value chain in Africa-worth billions of dollars.
---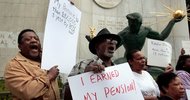 Reuters | 09 Sep 2014
Thousands of miles from pricey U.S. farmland, a Michigan pension fund is expanding its investments in Australian farms, betting on good returns from the comparatively cheaper assets and surging commodity prices.
---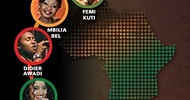 Black News | 09 Sep 2014
The Partnership League for Africa's Development presents the STOP Africa Land Grab Concert to bring awareness to the on-going massive land acquisition in Africa by foreign investors.
---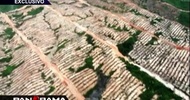 Latinamerica Press | 09 Sep 2014
Recent reports reveal that the regional governments of Loreto and Ucayali, in the eastern part of the country, have sold millions of hectares of virgin forests as rural land for African oil palm cultivation.
---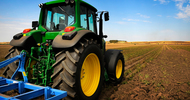 DGC | 09 Sep 2014
UK-based project developer DGC Asset Management is to launch a new subsidiary, Vaccinium (UK) Limited, which will invest in farms and estates in the US, Latin America and Europe.
---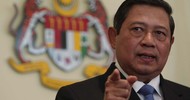 Reuters | 08 Sep 2014
Indonesia's outgoing president is against a draft bill that would retroactively limit foreign ownership of plantations to no more than 30 percent.
---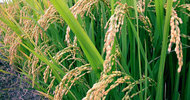 World Grain | 04 Sep 2014
The commercial farm currently has 3,000 hectares under cultivation and another 3,000 hectares will be developed in 2015, while 3,000 farmers are involved in its outgrower programme.
---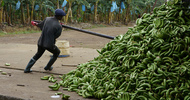 blackseagrain.net | 04 Sep 2014
A new 800 ha banana plantation is planned in Dehaene in the South region by a subsidiary of France's Compagnie Fruitière.
---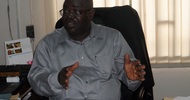 Business Day | 04 Sep 2014
500,000 hectares of new farmlands has so far been identified across the Nigerian state to be allocated to the investors to develop the sector.
---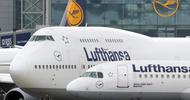 PEI | 04 Sep 2014
German airline Lufthansa in talks with several investment firms about taking on management of a private equity fund that will invest into farmland in Cameroon and Eastern Europe to grow oil crops.
---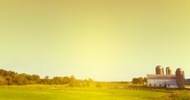 PE Hub | 04 Sep 2014
Taking aim at one of the less-traveled areas of private equity, Agriculture Capital Management is targeting $250 million for a debut fund called ACM Permanent Crops.
---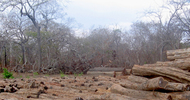 WRM | 04 Sep 2014
The ProSavana agriculture programme is causing environmental degradation and the near extinction of indigenous communities in the savannah regions of northern Mozambique.
---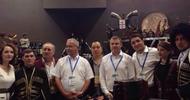 Georgia | 03 Sep 2014
Georgian government signs MOU with Chinese counterparts for $20-25 million investments in the agricultural sector in the Samegrelo-Zemo Svaneti region.
---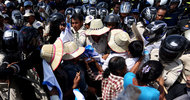 Cambodia Daily | 01 Sep 2014
Cambodia's Land Management Minister intervened in a high-profile land dispute between villagers and a South Korean agribusiness firmn, announcing that the lands would be taken back from the company and awarded to local residents.
---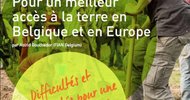 FIAN | 08 sep 2014
FIAN Belgium, en partenariat avec la FUGEA, le MAP, Terre-en-vue et Terre de Liens, publie une étude qui s'intéresse à la pression foncière exercée actuellement en Europe qui menace l'avenir de notre agriculture.
---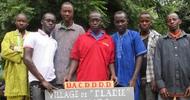 RFI | 03 sep 2014
Au Mali, une grande marche était prévue mardi pour protester contre l'accaparement des terres mais au dernier moment, les autorités ont décidé de l'interdire. RFI était sur place.
---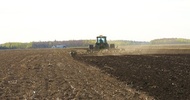 Journal de Montréal | 02 sep 2014
Le gouvernement du Québec n'a pas l'intention de créer une société publique qui participerait aux transactions foncières relatives aux terres agricoles du Québec.
---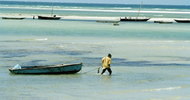 El Ciudadano | 07 sep 2014
El término 'acaparamiento de océanos' pretende arrojar nueva luz sobre una serie de importantes procesos y dinámicas que están afectando negativamente a las personas y comunidades cuya forma de vida, identidad cultural y medios de vida dependen de su participación en la pesca en pequeña escala.
---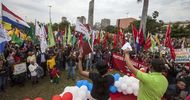 El País | 05 sep 2014
Curuguaty es el centro de la campaña contra el acaparamiento de tierra que pretende contar al mundo la historia de Paraguay a través de un caso paradigmático de lucha campesina.
---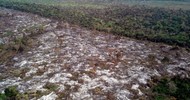 E'a | 04 sep 2014
En Villa Ygatimi, Canindejú, realizaron desmontes de área boscosa nativa por medio de la quema.
---
STOP Africa Land Grab concert

PLAD | Washington DC | 21 Sep 2014