Food crisis and the global land grab
farmlandgrab.org weekly | 03 Sep 2014
---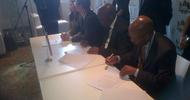 All About Feed | 03 Sep 2014
Some experts say that the Chinese engagement in African agriculture is still in the exploratory stage.
---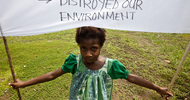 Global Witness | 03 Sep 2014
Global Witness is urging Papua New Guinea to block a bid by one of Malaysia's biggest logging companies, Rimbunan Hijau, to renew a license that permits it to flatten over 40,000 hectares of tropical rainforest in order to grow oil palm.
---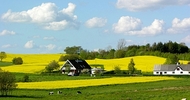 PEI | 02 Sep 2014
AP Pension, the €16 billion Danish pension fund, has now invested €40 million into local farms representing half of its farmland allocation for the year.
---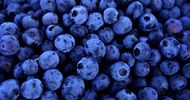 PEI | 02 Sep 2014
DGC Asset Management, a UK-based agriculture investment company, is launching its first farmland investment vehicle, offering investments into US-based blueberry farms, next month.
---
Sun Daily | 01 Sep 2014
Sime Darby Bhd has a contingency plan ready for a possible change in legislation on foreign ownership of plantation land in Indonesia.
---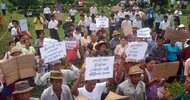 Eleven | 01 Sep 2014
Over 1,000 farmers staged a protest on Saturday over the government's failure to prevent or adequately resolve land grabs.
---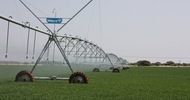 IPS | 01 Sep 2014
The need for private sector investment in Africa is manifest, but the quality of those inflows of capital is vital if it is to enhance the livelihoods of millions of food producers in Africa.
---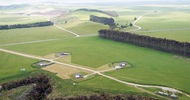 Stuff | 29 Aug 2014
Foreign ownership of farms stirred birthright rhetoric from Labour leader David Cunliffe but gave Prime Minister John Key some of his most assured moments in last night's TVNZ debate.
---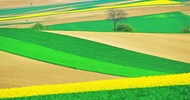 Guardian | 29 Aug 2014
The Wellcome Trust's recent acquisition of the Co-operative Group's farm business for £249m has turned the spotlight on investment in agricultural land in the UK.
---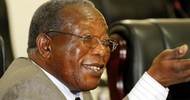 APA | 29 Aug 2014
Lands Minister says it is unacceptable that some investors were taking advantage of chiefs around the country to obtain huge tracts of land for their projects.
---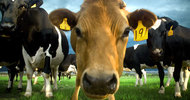 PEI | 28 Aug 2014
The Swedish pension fund is considering increasing its exposure to Southern Pastures, a New Zealand dairy farm fund, alongside six other investors including the New Mexico Education Retirement Board.
---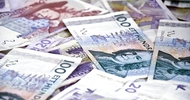 PEI | 28 Aug 2014
Swedish pension fund AP Fonden 2 has invested $750 million to TIAA-CREF Global Agriculture II, confirming rumours that the pension was one of three foreign investors contributing to the vehicle's $1.4 billion fundraise.
---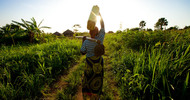 Reuters Africa | 27 Aug 2014
China's Sichuan province is in talks to invest $300 million in cotton, rice and fruit production in Uganda, a senior Ugandan official said on Wednesday.
---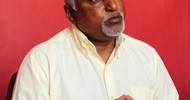 City Press | 23 Nov 2013
BEK-Pengxin Agritech aims to have more than one million hectares of land producing food and high-end by-products from agricultural estates in each of South Africa's provinces.
---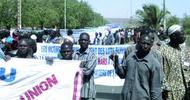 UACDDDD | 02 sep 2014
La Convergence malienne contre les accaparements de terres et l'Union des associations et coordinations d'association pour le développement et la défense des droits des démunis organisent aujourd'hui une marche pour la justice et les droits fonciers
---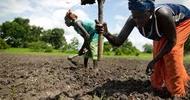 PressAfrik | 01 sep 2014
« Les partenariats à grande échelle avec le secteur privé pourraient saper les droits fonciers des Africains, renforcer les inégalités et nuire à l'environnement », telle est la sentence d'Oxfam dans son dernier rapport.
---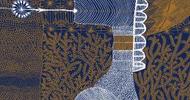 Mediapart | 28 aout 2014
Le Consortium pour la réforme agraire (KPA) organise et défend les paysans face aux accaparements abusifs.
---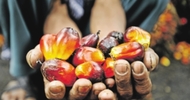 Info Afrique | 28 aout 2014
Les populations riveraines des plantations de la Société des Palmeraies du Cameroun mènent une bataille tous azimuts pour faire respecter leurs droits violés impunément.
---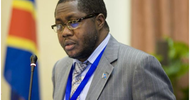 Eco243 | 27 aout 2014
«Nous voulons investir et attirer des investissements vers nos terres fertiles et étendues, et c'est la raison pour laquelle nous accueillons un forum panafricain tel que l'AgriBusiness Forum» explique Jean Chrysostome Vahamwiti Mukesyayira, Ministre de l'Agriculture
---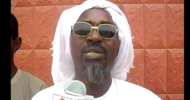 Ndar Buzz | 19 aout 2014
Le Collectif pour la défense du Ndieal contre les Senhuile-Senéthanol sort de sa réserve pour demander encore une dernière fois au Président Macky SALL d'intervenir personnellement afin d'arrêter les dérives écologiques et le non respect du cahier de charge.
---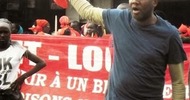 Ndar Buzz | 18 aout 2014
Tous les bœufs et autres bétails du delta du Fleuve Sénégal marcheront sur Ross Béthio en guise de vive protestation contre le projet Senhuile-Senéthanol.
---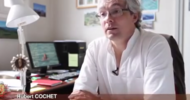 Terrethique | 19 oct 2012
Hubert Cochet, professeur d'agriculture comparée à Agroparistech, fait le point.
---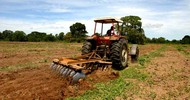 La Jornada | 28 ago 2014
En México persisten alrededor de 200 conflictos en regiones indígenas, relacionados con megaproyectos y tenencia de la tierra, pues hay lugares donde se quieren pagar rentas de un dólar por hectárea.
---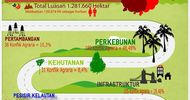 KPA | 29 Aug 2014
Infograsi catatan konflik agraria di Indonesia sepanjang 2013 yang disusun oleh Konsorsium Pembaruan Agraria (KPA)
---