Food crisis and the global land grab
farmlandgrab.org weekly | 27 Aug 2014
---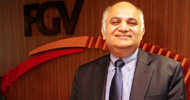 StarBiz | 27 Aug 2014
The proposed laws to restrict foreign ownership of plantations in Indonesia is not a deterrent to Felda Global Ventures Holdings Bhd's plans to expand its operations in that country.
---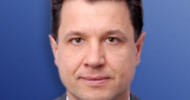 Agrimoney | 27 Aug 2014
Stockholm-listed Agrokultura, with Russian sports retail tycoon Nikolay Fartushnyak now as its top investor, has yet to report a profit since it was founded in 2006.
---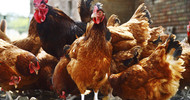 PEI | 26 Aug 2014
Global private equity firm KKR has returned to China's agriculture industry this week with a $400 million deal for a minority stake in Fujian Sunner Development, a vertically integrated chicken meat producer.
---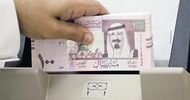 Arab News | 26 Aug 2014
Khartoum Region will capture 30 percent of the $13 billion in Saudi investments, which are primarily focused on agriculture and mining says a senior official at the Sudanese Higher Council of Investment.
---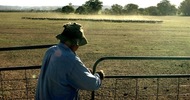 The Land | 25 Aug 2014
Close 60 per cent of ­farmers in a major new survey still believe there should be less foreign direct investment in Australian farms.
---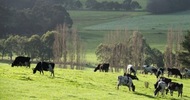 Stock & Land | 25 Aug 2014
A Scandanavian pension fund has poured $20 million into Australian dairy farms to help lift stagnant local milk production.
---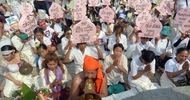 RFA | 24 Aug 2014
Cambodian Prime Minister Hun Sen has set up an interministerial panel to tackle the worsening problem of land grabs in the country, but NGOs say his own policies are fueling the crisis and need urgent revamp.
---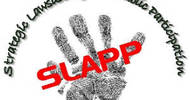 HotnHitNews | 22 Aug 2014
Journalist Keya Acharya has been served a defamation notice demanding 20 million USD as compensation from the legal counsels of Sai RamaKrishna Karuturi, Managing Director of Karuturi Global Ltd.
---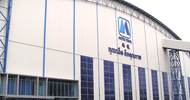 Cambodia Daily | 22 Aug 2014
The National Human Rights Commission of Thailand on Wednesday corroborated claims that a Thai sugar company that supplied Coca-Cola has illegally taken land off of villagers in Oddar Meanchey province and violated their human rights.
---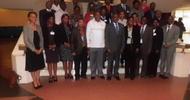 African Union | 21 Aug 2014
A two-day Experts' Group Meeting to validate the Communications and Advocacy Strategy for the Land Policy Initiative was held 21-22 Aug in Addis Ababa, Ethiopia.
---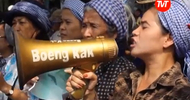 Asia Calling | 09 Jun 2014
Across Cambodia developers are seizing valuable pieces of land, throw the existing community out, and after protests ebb away, building new developments on them: malls and apartments for the newly rich.
---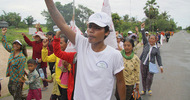 La Croix | 27 aout 2014
Malgré le danger électoral qui guette, le PPC ne change pas de politique à l'égard des paysans expropriés.
---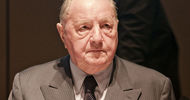 Le Vif | 27 aout 2014
Parce que, depuis la crise des valeurs boursières, les terres de culture sont plus que jamais une valeur refuge.
---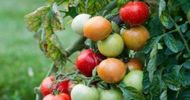 Yabiladi | 27 aout 2014
Au Maroc, la coopération entre le Doha et Rabat ne porte visiblement pas sur l'achat de terre, du mois pour l'instant.
---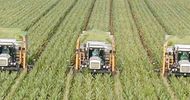 Yabiladi | 26 aout 2014
Les 136 millions de dollars que vient d'offrir le Qatar au Maroc sont comme une manne tombée du ciel pour l'agriculture nationale. Mais que cache ce geste si généreux ?
---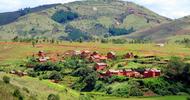 RFI | 25 aout 2014
La volonté de faire de la Grande île « le grenier à blé » de l'océan Indien, c'est le bilan à l'issue du 4e sommet des chefs d'Etats de la Commission de l'océan Indien, un bilan fortement critiqué par la société civile
---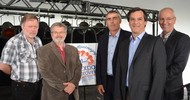 Le Placoteux | 24 aout 2014
Ce qui avait été présenté comme un « débat » a finalement donné lieu à des échanges sereins et instructifs, entre quatre spécialistes du monde agricole du Québec et le public, à l'Exposition provinciale de Montmagny.
---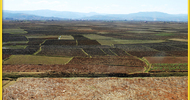 La Nation | 24 aout 2014
Ce qui inquiète l'opinion publique malagasy dans ce projet a trait aux exigences de ces pays voisins de pouvoir obtenir des concessions de terres d'une superficie d'environs 20 000 ha.
---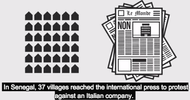 Et maintenant nos terres | 20 aout 2014
Première vidéo du projet "Et maintenant nos terres"
---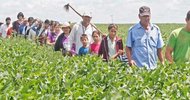 Última Hora | 25 ago 2014
Más de 30.000 personas de España, Estados Unidos y varios países de Latinoamérica han firmado hasta este lunes una petición para exigir al Estado paraguayo que entregue a familias campesinas la tierra donde ocurrió la masacre de Curuguaty en junio de 2012.
---
Diario UChile | 25 ago 2014
El reemplazo de pequeños productores por la mega industria agrícola está causando estragos en el país africano. Las tierras a bajo precio atraen a las grandes empresas del mundo expandirse en un continente ya golpeado.
---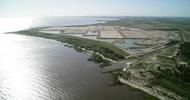 Más Producción | 22 ago 2014
La iniciativa legal, que está en discusión en el Senado de ese país, tendría efectos "tremendos" en la planta de celulosa del Grupo Angelini y la sueco-finesa Stora Enso.
---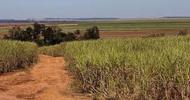 TN Online | 25 Aug 2014
Pela primeira vez começam a surgir fundos levantando capital com finalidade de fazer aquisições no agronegócio.
---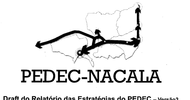 MPD/JICA | 27 Jul 2014
Draft do Relatorio das Estrategias do PEDEC-Versao 3 Volume1:Texto Principal
---