Food crisis and the global land grab
farmlandgrab.org weekly | 20 Aug 2014
---
Take action
against the continued judicial harassment of human rights defender Nasako Besingi by writing to the authorities of Cameroon.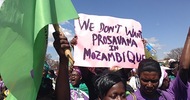 Via Campesina | 19 Aug 2014
UNAC, the Mozambique Union of Farmers, a member of La Via Campesina regionalises its "NO To ProSavana" campaign at the Southern Africa Development Community (SADC) People's Summit in Bulawayo, Zimbabwe.
---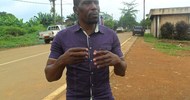 OPHRD | 19 Aug 2014
The Observatory for the Protection of Human Rights Defenders calls upon the authorities of Cameroon to put an end to all acts of harassment against Besingi and all other human rights defenders in Cameroon.
---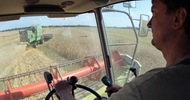 Kyiv Post | 19 Aug 2014
The default by Mriya Agriholding shows that agriholdings are less efficient than private farmers and policy should support the development of small and medium-sized enterprises and not the large agriholdings.
---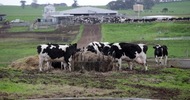 The Land | 18 Aug 2014
More than half the guest list for the inaugural Australian Dairy Farm Investment Forum in Melbourne next month are ­corporate or Chinese investors seeking to be matched with advisory groups to find dairy land investments.
---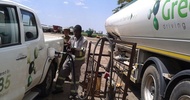 Zambia Daily Mail | 18 Aug 2014
The Zimbabwean company, Greenfuels, has acquired 30,000 hectares of land for a sugar cane plantation in Kawambwa's Luena farm block.
---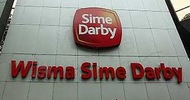 Bernama | 18 Aug 2014
Indonesian lawmakers are looking to restrict foreign ownership of plantations to no more than 30 per cent from a maximum of 95% currently.
---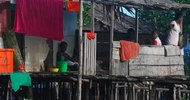 Antara | 18 Aug 2014
Subsidiary of Singapore-based Noble Group proceeds with controversial oil palm plantation on lands of the Kamoro people.
---
AltAssets | 18 Aug 2014
US pension fund manager TIAA-CREF has secured $1.4bn for its second agriculture fund from three unnamed investors, according to a document filed with the SEC.
---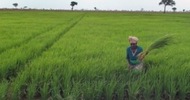 ECADF | 18 Aug 2014
One can only speculate why the secretive government of Ethiopia is giving away the country's fertile land to foreign agribusinesses.
---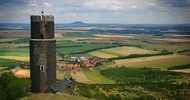 PEI | 18 Aug 2014
Český fond půdy hopes to make 2,000 individual land acquisitions a year.
---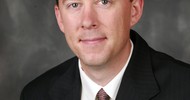 PEI | 15 Aug 2014
Some 33 percent of pollsters voted that family offices were showing the greatest appetite for the asset class, while 31 percent pointed to institutional investor demand.
---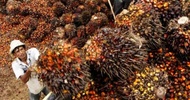 Reuters | 15 Aug 2014
Indonesian lawmakers are looking to restrict foreign ownership of plantations to no more than 30 percent, as the top palm oil producer tries to maximise land usage, protect indigenous people and tighten environmental controls.
---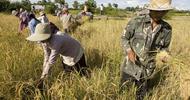 AKP | 14 Aug 2014
An Giang Plant Protection Joint Stock Company says it plans to grow rice in Cambodia
---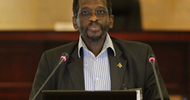 Parliament of S.Africa | 13 Aug 2014
This pan-African parliamentarian campaign against land grabbing by investors from developed countries is the brainchild of Mr Sisa Njikelana, former member of the South African Parliament
---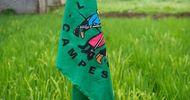 Via Campesina | 08 Aug 2014
Land has been grabbed at a significant scale in almost all SADC countries and the agribusiness model is destroying peasant-family agriculture, which produces most of the food for SADC countries.
---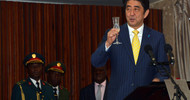 No Landgrab Japan | 07 Aug 2014
Presentation by Yasuo Kondo to the International Conference "Exchange of Experiences on the role of scientific research in the Advocacy of Public Policies".
---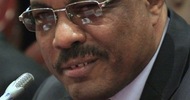 HCH24 | 19 aout 2014
Les récents commentaires de Desalegn concernant l'Érythrée servent à détourner l'attention des graves problèmes internes du régime éthiopien, dont l'accaparement des terres.
---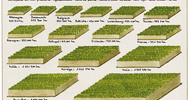 Visionscarto.net | 06 aout 2014
Les investisseurs des quinze pays européens les plus riches ont désormais, à eux seuls, jeté leur dévolu sur plus de 17 millions d'hectares de terres, dont 70 % sur le continent africain.
---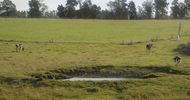 Espectador | 15 ago 2014
El Senado modificará el proyecto de ley que prohíbe la compra de inmuebles rurales y explotaciones agropecuarias por empresas en las que participen estados extranjeros.
---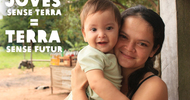 Terra | 15 ago 2014
Las principales organizaciones y asociaciones campesinas de distintos países de Latinoamérica exigieron hoy a los mandatarios de Paraguay y Guatemala, que restituyan las "tierras despojadas de forma ilegal y con violencia" a las comunidades de labriegos.
---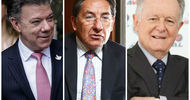 Las dos orillas | 14 ago 2014
Ha sido defensor de Pacific Rubiales, de Luis Carlos Sarmiento Angulo, del grupo Santo Domingo y de los grupos económicos que pelean por baldíos. Ahora llega a defender los intereses del Estado.
---