Food crisis and the global land grab
farmlandgrab.org weekly | 13 Aug 2014
---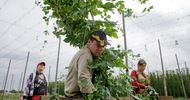 Bloomberg | 13 Aug 2014
Farmland ranked as the most attractive investment in a survey of 197 Czech and Slovak millionaires.
---
MENA | 13 Aug 2014
Jordanian Agriculture Minister Akef Zu'bu discussed on Tuesday with Jordan's Ambassador to Sudan Ayed Dararjh the investment prospects for the 168,000 dunums allocated by the Sudanese government to Jordan.
---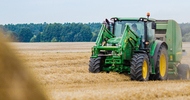 KTG Agrar | 13 Aug 2014
Some 4,000 hectares of farmland in Lithuania sold to a German institutional investor and leased back for 18 years.
---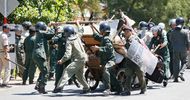 Phnom Penh Post | 13 Aug 2014
Villagers from Kampong Chhnang were met with violence and arrests as they embarked on a march to the capital to seek a resolution to a land dispute with politically-connected KDC International.
---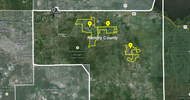 Farmland Investor | 12 Aug 2014
US pension fund manager TIAA-CREF, under pressure to put cash to work after having raised $2bn for TIAA-CREF Global Agriculture, agreed to purchase 12,528 ha of farmland in Florida.
---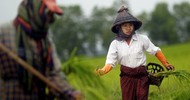 Eleven | 12 Aug 2014
Union of farmers and agriculture workers says the 2012 farmland law favours businessmen rather than small scale farmers
---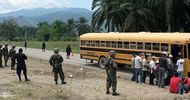 Reuters | 12 Aug 2014
The IFC approved $70 million (Dh257.46 million) for Ficohsa in 2011 despite the bank's risky operating environment and clients, including a palm oil company linked to multiple killings and drug trafficking.
---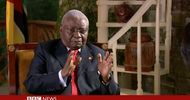 BBC | 11 Aug 2014
President Armando Guebuza discusses corruption and landgrabs in this interview with Zeinab Badawi on BBC's HARDtalk.
---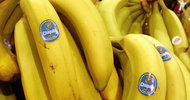 New York Times | 11 Aug 2014
Chiquita Brands International received an unsolicited offer on Monday from two Brazilian companies, including private equity fund and farmland owner Safra Group.
---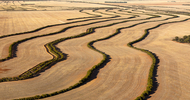 West Australian | 11 Aug 2014
A US pension fund investor that flies under the radar has continued its spending spree on quality agricultural land in WA with the purchase of two farms in Grass Patch for about $9 million.
---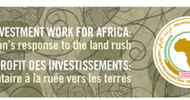 AWEPA | 11 Aug 2014
Parliamentarians of the SADC-Parliamentary Forum and the Pan-African Parliament debate on strategies to ensure that foreign investment in agriculture brings benefits to local populations
---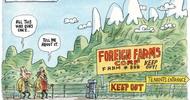 NZ Herald | 08 Aug 2014
Earlier this week, the Overseas Investment Office said it did not know how much farmland was owned by foreigners. Yesterday it told Prime Minister Key it believed the amount is 1 to 2 per cent.
---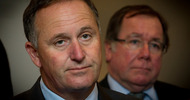 NZ Herald | 07 Aug 2014
Political parties line up to attack Government over proposed buy-up of Lochinver Station farmland by Shanghai Pengxin, the same Chinese interests that created a furore over the purchase of Crafar Farms
---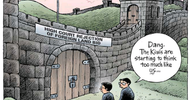 Xinhua | 06 Aug 2014
New Zealand should consider adopting policies similar to China's where strategic assets like farmland cannot be sold to foreign investors, only leased, a senior academic said Tuesday.
---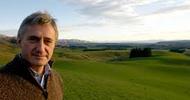 Xinhua | 05 Aug 2014
The head of New Zealand's main farming organization on Tuesday said it welcomed Chinese investment, but urged prospective buyers of farmland to understand the pressures facing New Zealand farmers.
---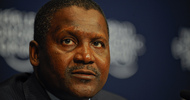 Forbes | 02 Aug 2014
Dangote Group has acquired 150,000 hectares of farmland in five Nigerian states -Edo, Jigawa, Kebbi, Kwara and Niger- which will be used for the commercial production of rice paddy.
---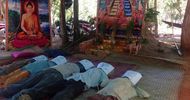 Phnom Penh Post | 14 Jul 2014
In their latest bid to end a long-running land dispute with KDC International, residents of Kampong Chhnang province's Lorpeang village yesterday cast a curse on the politically connected development company.
---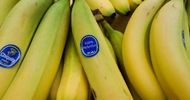 AFP | 11 aout 2014
Deux richissimes Brésiliens, dont le milliardaire et homme d'affaires Joseph Safra, veulent s'emparer du géant américain de la banane Chiquita Brands et ont mis sur la table lundi 611 millions de dollars pour parvenir à leurs fins.
---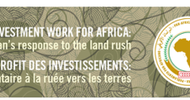 AWEPA | 11 aout 2014
L'impact des investissements étrangers dans l'agriculture de l'Afrique australe feront l'objet d'un débat entre les membres du Forum Parlementaire de la SADC et du Parlement Panafricain.
---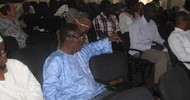 LeFaso.net | 09 aout 2014
Les participants d'un atelier sur la NASAN ont dénoncé la non prise en compte des préoccupations spécifiques liées aux exploitations familiales et aux droits fonciers.
---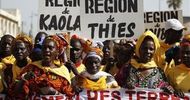 APS | 08 aout 2014
"L'Etat sénégalais doit effectuer un audit et (fixer) un moratoire pour arrêter la distribution des terres aux individuels ou sociétés nationales ou multinationales", selon Marième Sow.
---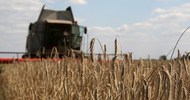 IPS | 02 aout 2014
Alors que l'attention du monde a été orientée vers la crise politique, des réformes économiques radicales sont en train d'être introduites sous la direction du président nouvellement élu, Petro Porochenko
---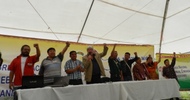 CLOC-VC | 11 ago 2014
Las comunidades rurales de Guatemala soportamos en nuestra vida diaria las consecuencias de una alianza entre el Estado militar/policial y el mercado finquero y trasnacional, es decir, acaparamiento de tierras y reorganización económica productiva para conseguir más trabajo por menos salarios.
---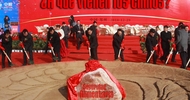 Brújula Comunicación | 10 ago 2014
La compra por parte del consorcio estatal chino COFCO de dos de las exportadoras multinacionales de granos más grandes de las instaladas en Argentina encendió las voces de alarma en cuanto a la concentración del comercio exterior de granos por parte de las empresas orientales.
---