Food crisis and the global land grab
farmlandgrab.org weekly | 06 Aug 2014
---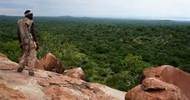 Washington Post | 05 Aug 2014
African and US firms announce an additional $7 bn in spending to promote ag development in Africa, even though "private interests do not always line up with foreign policy objectives," such as when they purchase land, displacing villagers.
---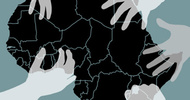 Triple Crisis | 04 Aug 2014
Can land grabs by foreign investors in developing countries feed the hungry? So says the press release for a recent, and unfortunate, economic study.
---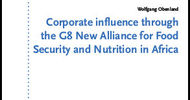 Global Policy Forum | 04 Aug 2014
A new working paper published by Global Policy Forum, Brot für die Welt and MISEREOR, puts a spotlight on how business interests are promoted through the G8NA.
---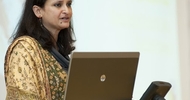 IPS | 04 Aug 2014
Anuradha Mittal, Executive Director of the Oakland Institute, argues that the time has come for a more holistic discussion of land deals that places transfer of land in both the developed and developing worlds along the same continuous spectrum.
---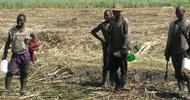 Mail & Guardian | 01 Aug 2014
Four hundred subsistence farmers say sugar giant Illovo illegally took over 600 ha of their land in 1979. And they still want it back.
---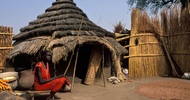 Guardian | 15 Jul 2014
Legal battle launched after man claims he was evicted from his farm and beaten under villagisation scheme funded by UK aid
---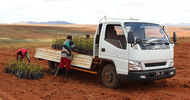 Midi Madagasikara | 06 aout 2014
L'agriculture à grande échelle fait son chemin à Madagascar avec Tozzi Green, une filiale du groupe italien Tozzi Holding.
---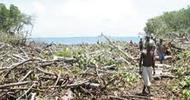 AFP | 01 aout 2014
Le Kenya a signé vendredi un contrat de 356 millions d'euros avec une entreprise publique chinoise, chargée de construire les trois premiers postes d'amarrage d'un grand port à Lamu.
---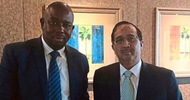 Business Wire | 31 juil 2014
Si le projet est terminé d'ici 2020, la République de Guinée offrira une superficie de terres représentant le double de la première proposition.
---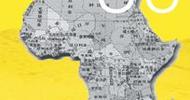 Outre Terre | 02 dec 2011
Dans le cas de la Chine, il semble qu'il faille faire remonter le land grab à 1995, avec l'implantation de la Zhongkan Farm en Zambie, selon Laurent Hou.
---