Food crisis and the global land grab
farmlandgrab.org weekly | 23 Jul 2014
---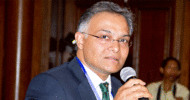 Addis Standard | 22 Jul 2014
India's Ambassador to Ethiopia Sanjay Verma says India's "pioneering" investors are not land grabbing, calls conflicts with local communities "teething problems".
---
Sudan Vision | 22 Jul 2014
Former President of the Egyptian-Sudanese Business Council says Sudan's farmland is the best in the world and Egypt has the ability to establish large agricultural projects in Sudan.
---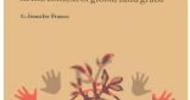 TNI | 22 Jul 2014
Will FPIC 'help' or 'hurt' the cause of agrarian justice? The dilemmas and challenges of using FPIC are already surfacing and warrant closer attention.
---
New York Times | 22 Jul 2014
A small but growing group of sophisticated investors and bankers are combining crops and the soil they grow in into an asset class that ordinary investors can buy a piece of.
---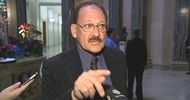 Star Phoenix | 22 Jul 2014
The $128-million deal that saw Canada Pension Plan acquire 46,500 hectares of Saskatchewan farmland was "wrong, both legally and morally," says Rick Swenson, leader of the Progressive Conservative Party of Saskatchewan.
---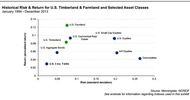 Value Walk | 21 Jul 2014
Farmland total returns tend to be uncorrelated with financial asset returns, offering genuine portfolio diversification for institutional investors.
---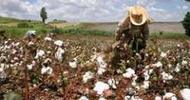 Macauhub | 21 Jul 2014
Japanese company drops plans to establish a 4,000 ha cotton farm in Mozambique's Nampula Province, within the Nacala Corridor.
---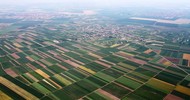 The National | 20 Jul 2014
Farmers in Kula, Serbia have made formal complaints about an Abu Dhabi company, Al Rawafed Agriculture, which is trying to acquire land.
---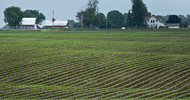 WSJ | 18 Jul 2014
Interest in land from high-net-worth investors is up at a time when stocks hover near record highs and bonds could be hurt by rising interest rates.
---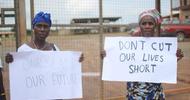 The Ecologist | 18 Jul 2014
Liberia's Jogbahn Clan is at the forefront of efforts to resist the grab of land and forests for palm oil plantations. But the country's President says they are only 'harrassing and extorting' international investors.
---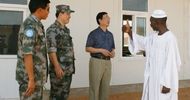 Sudan Vision | 17 Jul 2014
Minister of Agriculture confirmed, during his meeting with China's ambassador to Khartoum, the Sudanese government's commitment to providing land for agricultural investment
---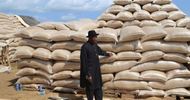 Guardian (Nigeria) | 16 Jul 2014
Olam reveals plans to expand its rice farm in Nigeria to 10,000 hectares.
---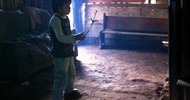 Free Speech Radio News | 16 Jul 2014
Agribusiness interests in Brazil are facing off against indigenous peoples calling for official recognition of territorial claims.
---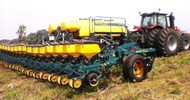 Reuters | 16 Jul 2014
The government spent $83 million setting up the 75,000 ha Bukanga Lonzo park, where a South African consortium called Africom has been handed the management contract.
---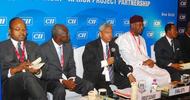 Business Standard | 15 Jul 2014
A delegation of the Confederation of Indian Industry is in Ethiopia to meet with the Agriculture Investment and Land Administration Agency and other government agencies to discuss business opportunities.
---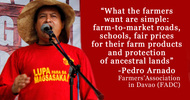 Sun Star | 14 Jul 2014
District is not feasible for Malaysian company seeking a 20,000 ha oil palm plantation but a 10,0000 ha site found in neighbouring Marilog District, as another Malaysian investor still has plans for 30,000 ha.
---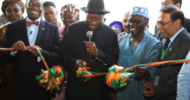 Olam | 14 Jul 2014
The integrated rice milling facility is situated at the heart of Olam's 6,000-hectare greenfield irrigated and mechanised paddy farm in Nigeria's Nasarawa State.
---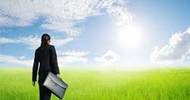 Preqin | 14 Jul 2014
According to data provider Preqin, there are 25 private equity funds targeting agriculture investments, with a total target of $1.1 billion.
---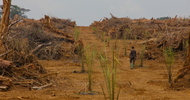 Foreign Policy | 11 Jul 2014
A New York tycoon won a sweetheart deal to build a massive "sustainable" palm oil plantation in Cameroon. What followed were accusations of intimidation, corruption, bribery, and deceit.
---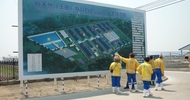 Agrimoney | 11 Jul 2014
New Zealand-based Fonterra, the world's biggest dairy exporter, said that it and Abbott would invest a combined $300m in setting up a so-called "farm hub" in China, to produce "high quality dairy".
---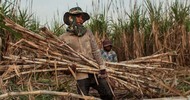 Equitable Cambodia | 10 Jul 2014
ANZ's cutting of ties to Cambodian sugar company implicated in the use of child labour and causing food shortages after forcing hundreds of families off their land.
---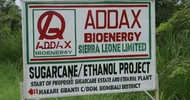 SiLNoRF | 24 Jun 2014
The Sierra Leone Network on the Right to Food and Bread For All release this year's Monitoring Report on the sugarcane-to-ethanol project of the Swiss firm Addax Bioenergy.
---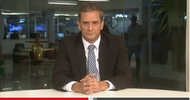 Terraviva | 21 May 2013
Translation of an interview given by the coordinator of the consulting firm responsible for developing the ProSavana master plan and coordinating private sector investment.
---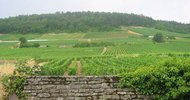 Terraeco | 18 juil 2014
De plus en plus de terres agricoles sont achetées par diverses entreprises n'ayant aucun lien avec l'agriculture. Une forme d'accaparement des terres qui inquiète.
---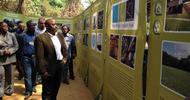 RFI | 17 juil 2014
Pour le ministre congolais de l'Agriculture, cet investissement se veut un tournant. « Nous disons : venez au Congo avec de grands projets. Nous sommes grands, nous devons faire de grandes choses. »
---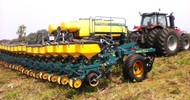 Ecofin | 16 juil 2014
La République démocratique du Congo a lancé le premier (75 000 ha, geré par un consortium Sudafricain) d'une série de 20 parcs agro-industriels destinés à mettre en valeur le potentiel agricole énorme du pays et à doper la croissance économique.
---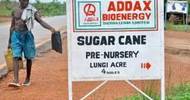 PPP | 14 juil 2014
Depuis mi-mai l'entreprise suisse Addax Bioenergy produit des agrocarburants en Sierra Leone, mais il règne une insatisfaction liée aux contrats de location des terres.
---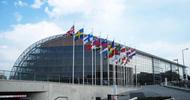 EurActiv | 11 juil 2014
Les institutions de financement du développement, dont la Banque européenne d'investissement, ont de plus en plus d'influence dans le financement de l'aide au développement et sont parfois accusées d'accaparements de terres.
---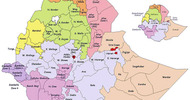 HCH24 | 10 juil 2014
Le Collectif des Somali-Issas du BENELUX condamne la politique du « land grabbing » qui consiste à pousser les populations Somali-Issas à l'exode en s'accaparant leurs terres pour ensuite les mettre à la disposition d'investisseurs étrangers
---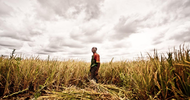 Oxfam France | 22 mai 2014
Favoriser le climat d'investissement ne devrait pas conduire à des réformes des politiques d'investissement et des réglementations foncières au détriment des agricultrices et agriculteurs familiaux. Rapport d'Oxfam France.
---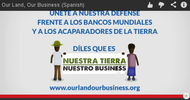 Servindi | 17 jul 2014
Un campaña virtual responsabiliza al Banco Mundial por el acaparamiento de tierras y recursos en todo el planeta, en detrimento de los derechos de las poblaciones locales campesinas e indígenas.
---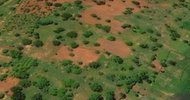 Panamaon | 15 jul 2014
Entre 2000 y 2010, unos dos millones de kilómetros cuadrados de tierras en Asia, África y América Latina y el Caribe fue adquirido o negociado bajo acuerdos firmados en nombre de gobiernos extranjeros o empresas transnacionales.
---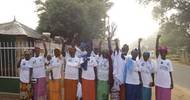 Tercera | 10 jul 2014
Las donaciones irán destinadas a legalizar los títulos de propiedad en Guinea Bissau para evitar el acaparamiento de tierras por parte de empresas. La ONG Alianza por la Solidaridad inicia una compra de tierras colectiva para mujeres africanas.
---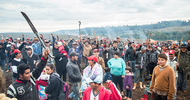 MST | 17 Jul 2014
Cerca de 3 mil famílias ocuparam, na manhã desta quinta-feira (17), a Fazenda Rio das Cobras, da empresa Araupel, entre os municípios de Rio Bonito do Iguaçu e Quedas do Iguaçu (PR).
---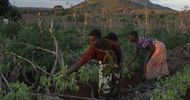 | 17 Apr 2014
本声明の署名団体は、現在のモザンビークの農村部で起きている大規模な人々の強制退去と拡大する暴力について懸念を表明し、モザンビーク小農の権利を尊重し擁護するよう、モザンビーク政府と国際社会に対し要求します。
---