Food crisis and the global land grab
farmlandgrab.org weekly | 09 Jul 2014
---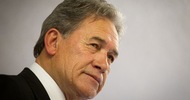 NZ Herald | 09 Jul 2014
The tiny Grand Duchy of Luxembourg and principality of Monaco have received approval to "invest" in more New Zealand land during the past five years than much-maligned China.
---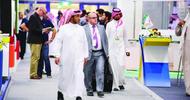 Saudi Gazette | 08 Jul 2014
Riyadh trade show will bring together participants from over 40 countries to facilitate business partnerships as part of Saudi Arabia's drive to encourage businesses to invest in farming operations abroad.
---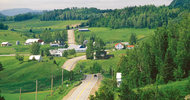 Dentons | 08 Jul 2014
Concerned parties in the farming community deemed it necessary to amend legislation to ensure that it better reflects today's economic reality and to counter farmland grabs by foreign investors.
---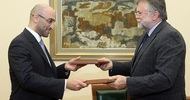 Tanjung | 07 Jul 2014
The first venture of the company will be a EUR 22 million purchase of part of the property of two agricultural enterprises in restructuring - AD Ba?ka, based in Sivac, and Adria AD, based in Nova Gajdobra.
---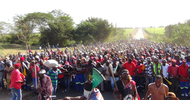 IUF | 07 Jul 2014
Over the course of the strike against Illovo involving some 3,000 workers, union members stood up to intimidation by military and security forces and legal action by the company intended to hamper picketing.
---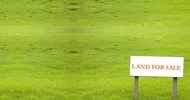 Oxford University | 07 Jul 2014
The limits of law to address displacement and dispossession are not due to a lack of institutionalising international good governance norms into domestic-level legal frameworks.
---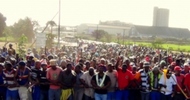 IUF | 03 Jul 2014
Swaziland's sugar workers score major success but struggle continues at Illovo, the largest sugar company in Africa.
---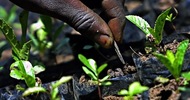 Guardian | 03 Jul 2014
Plight of Kenya's indigenous Sengwer shows carbon offsets are empowering corporate recolonisation of the South
---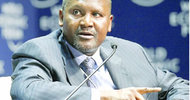 Daily Independent | 19 May 2014
The Taraba Government on Monday said that Dangote Group had paid N1.2 billion to it as compensation for land acquired in Lau Local Government Area of the state.
---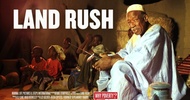 Land Rush – Why Poverty? | 06 Jan 2013
75% of Mali's population are farmers, but rich, land-hungry nations like China and Saudi Arabia are leasing Mali's land in order to turn large areas into agribusiness farms. Many Malian peasants do not welcome these efforts, seeing them as yet another manifestation of imperialism.
---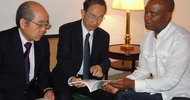 JICA | 07 Mar 2012
This report, prepared by Japanese consultants, provides information on the initial planning and discussions for the Nacala Corridor project, between the governments of Mozambique and Japan.
---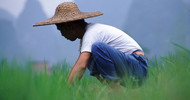 Nouvel Economiste | 09 juil 2014
Le gouvernement chinois vient d'annoncer la mise en valeur de plus 50 millions d'hectares supplémentaires, pour subvenir aux besoins alimentaires des Chinois, d'ici à 2020, selon le Nouvel Economiste.
---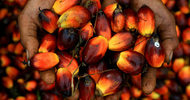 Les Echos | 08 juil 2014
Quelque 25 entreprises investissent directement dans les palmiers à huile en Afrique, venant principalement d'Asie du Sud-Est - de Malaisie, mais aussi de Singapour et d'Indonésie - indique Standard Chartered
---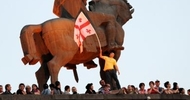 Courrier International | 04 juil 2014
Le gouvernement a soulevé un tollé en décidant de vendre 130 000 hectares de ses terres agricoles à des étrangers. Tour d'horizon des réactions dans la presse géorgienne.
---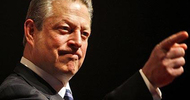 Le Potentiel | 04 juil 2014
Dans son livre intitulé "Le futur", Al Gore note que 48,8% des 120 millions d'hectares des terres arables que compte le Congo-Kinshasa sont déjà cédées aux étrangers.
---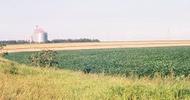 Última Hora | 06 jul 2014
Como los países vecinos, el Paraguay debe adoptar medidas nacionalistas sobre la propiedad de la tierra.
---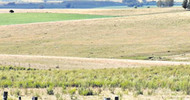 Página 12 | 03 jul 2014
La iniciativa, de siete artículos, que fue aprobada el lunes en la Cámara de Representantes y está inspirada en su argumentación en la legislación similar impulsada en Argentina, contó con el apoyo de todos los partidos.
---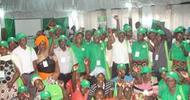 UNAC | 08 Jul 2014
?????????????UNAC???25??????????????????????????????????????????????????????????????????10???????????????
---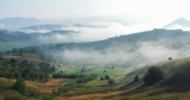 FIAN Österreich | 03 Jul 2014
Auch österreichische Akteure mischen im Wettlauf um Land mit und eignen sich im großen Stil Land in Rumänien, Serbien und Ungarn an. Die Bäuerinnen und Bauern vor Ort profitieren vom Investitionsboom kaum, ganz im Gegenteil.
---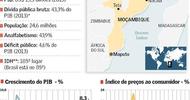 IHU | 03 Jul 2014
Moradores de Nacala, cidade portuária da Província de Nampula, região que recebe grandes investimentos de empresas brasileiras, como Vale e Odebrecht.
---