Food crisis and the global land grab
farmlandgrab.org weekly | 02 Jul 2014
---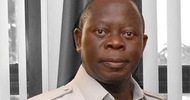 This Day | 02 Jul 2014
A group of South African investors have indicated interest to plough $200 million in the agriculture sector and acquire an initial 5,000 ha in Nigeria's Edo, Enugu and Benue states.
---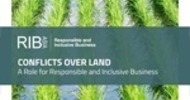 CSR Asia | 02 Jul 2014
CSR Asia has published a new report that examines the rise of "land grabs" in Asia and how this impacts on poor and vulnerable people in the region.
---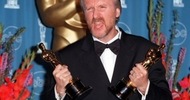 OPP | 01 Jul 2014
James Cameron, Canadian-born director of Titanic and Avatar, has bought up two more properties, bringing his total purchases of farms in the area to at least 12.
---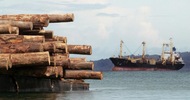 ABC | 01 Jul 2014
Community groups have welcomed the Papua New Guinea Government's announcement it will abolish special agricultural business leases.
---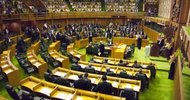 Act Now! | 28 Jun 2014
Text of the decision by the Papua New Guinea Government to repeal the provisions of the Structural Agriculture Business Lease (SABL) in the Lands Act to prevent anymore SABL dealings.
---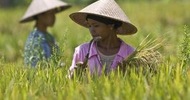 New Scientist | 27 Jun 2014
Land grabs by foreign companies in poor parts of Africa and Asia could feed an extra 100 million people if the land is used to grow crops, say researchers.
---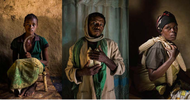 National Geographic | 27 Jun 2014
Can Africa's fertile farmland feed the world?
---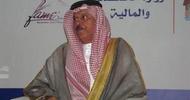 The Peninsula | 27 Jun 2014
The GCC businessmen's body has called on the region's private sector to come together and jointly invest in agriculture, fishing and livestock breeding locally as well as overseas
---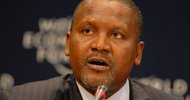 Blueprint | 26 Jun 2014
Nigeria's Sokoto state government has approved the allocation of 33,000 hectares of farmland to Dangote Group of companies for the plantation of sugarcane.
---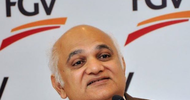 The Star | 26 Jun 2014
Felda hopes to acquire New Britain Palm Oil Ltd, which has 77,000ha of oil palm plantations, 7,700ha of sugar cane plantations and 9,200ha of grazing pastures in Papua New Guinea.
---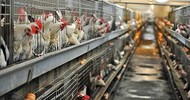 IFC | 24 Jun 2014
The World Bank's IFC is providing $250 million in debt financing to Ukraine's leading poultry producer Myronivsky Hliboproduct, which has a land bank of 320,000 ha in Ukraine and 40,000 ha in Russia.
---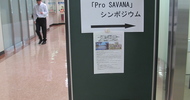 | 30 Sep 2013
We, civil society organizations in Japan, call on the Japanese Ministry of Foreign Affairs (MOFA) and the Japan International Cooperation Agency (JICA), for the immediate suspension and fundamental review of the ProSAVANA program.
---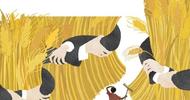 ANE | 27 jui 2014
Des chercheurs calculent que les terres accaparées par les investisseurs étrangers dans les pays en développement pourraient nourrir des millions de personnes.
---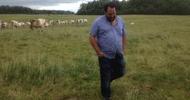 RFI | 27 jui 2014
Ce dimanche 29 juin 2014, les Lituaniens se prononcent par référendum sur la vente de terres agricoles aux étrangers.
---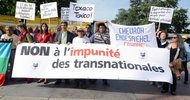 Multinationales.org | 27 jui 2014
Le Conseil des droits de l'homme des Nations-Unies a approuvé hier le lancement du processus d'élaboration de nouvelles normes internationales contraignantes sur les entreprises multinationales et les droits humains.
---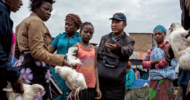 National Geographic | 27 jui 2014
Ce mois-ci dans le National Geographic France : La grande ruée vers les terres agricoles d'Afrique
---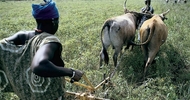 IRIN | 26 jui 2014
« Je ne comprends pas pourquoi des centaines d'hectares sont donnés à des étrangers, alors que la priorité devrait être de rendre ces terres accessibles à nos agriculteurs » argue Doudou Sow, petit exploitant de la région de Saint-Louis, dans le nord du Sénégal.
---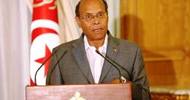 GNET | 18 jui 2014
Le président Moncef Marzouki plaide en faveur des "solutions du juste milieu" pour régler l'accès des étrangers aux terres agricoles tunisiennes.
---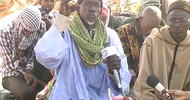 Ndar Buzz | 30 mai 2014
Les populations du Ndiaël comptent mener une bataille judiciaire contre Sen huile. «Nous allons saisir la cour suprême pour demander son annulation», a annoncé l'animateur principal du collectif pour la défense du Ndiaël, Maguette Diaw.
---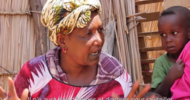 SOS Faim | 30 avr 2014
SOS Faim est parti au Sénégal pour aller à la rencontre de ceux qui aujourd'hui tentent de résister au projet, notamment au travers de l'action du CNCR, organisation paysanne partenaire de SOS Faim au Sénégal.
---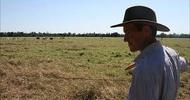 Prensa Latina | 27 jun 2014
El gobierno paraguayo debió aceptar hoy ante una reunión con dirigentes de las más importantes organizaciones campesinas la gravedad de la desaparición de la agricultura familiar en el país y la creciente extranjerización de la tierra.
---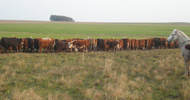 Cronista | 27 jun 2014
Precios competitivos y favorables condiciones impositivas son el principal foco de atracción. Se estima que hay entre 1,8 y 2 millones de hectáreas en Paraguay que son propiedad de uruguayos.
---