Food crisis and the global land grab
farmlandgrab.org weekly | 25 Jun 2014
---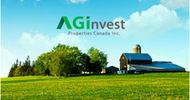 CPI Financial | 25 Jun 2014
AGInvest Properties, which owns and manages farmland across Ontario, Canada, has entered into a Shari'ah Advisory agreement with Shariyah Review Bureau to attract Islamic investors in Canada, GCC and elsewhere.
---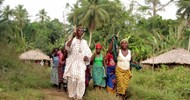 Global Witness | 24 Jun 2014
Members of the Jogbahn Clan will deliver a petition with over 90,000 signatures reminding company that it does not have community consent to expand onto their lands.
---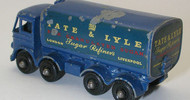 food-navigator | 24 Jun 2014
This month, one of Britain's biggest sugar producing companies resigned from a voluntary ethical sugar initiative it founded amid suggestions of illegal land-grabbing.
---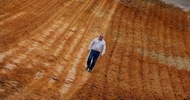 The Age | 24 Jun 2014
A new survey reports that foreign ownership of Australian farmland grew by 4.7 million hectares in just two-and-a-half years.
---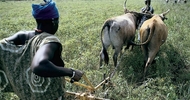 IRIN | 24 Jun 2014
A liberal land regime in Senegal over the decade has favoured large-scale acquisitions of arable land by both foreign and local investors.
---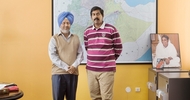 Ethiopia Observatory | 24 Jun 2014
The entire edifice of Karuturi's enterprise, especially the Gambella 300,000 ha, is allegedly founded on corruption (bribery) and too many lies, writes The Ethiopian Observatory.
---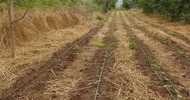 Zambia Daily Mail | 23 Jun 2014
The Central Province government opposes the allocation of 10,000 ha of land in Serenje's Mphande area by Chief Chibale to Blackstar Investment which might result in over 1,300 people being displaced.
---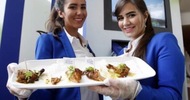 Reuters | 22 Jun 2014
Investment plans include a new dairy farm of 5,000 cows and eventually another farm of 20,000 cows that will be the biggest in Egypt.
---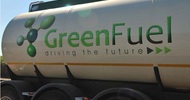 The Standard | 22 Jun 2014
Large scale commercial land deals at Nuanetsi Ranch, Chisumbanje and Chiadzwa are mired in corruption and end up impacting on livelihoods of communities.
---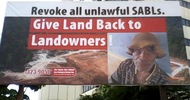 PNG Loop | 20 Jun 2014
The Papua New Guinea government is cancelling all Special Agriculture and Business Leases obtained illegally, and will abolish provisions of the Land Act which allows for SABLs to be granted.
---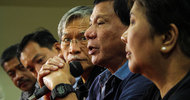 Davao Today | 19 Jun 2014
Philippines farmers' group says proposed 50,000 ha oil palm plantations will profit businessmen at the expense of farmers.
---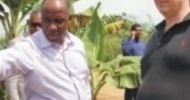 Naija Standard | 18 Jun 2014
The Movement for The Survival of the Ogoni People (MOSOP) says Rivers State Government fraudulently acquired over 2,000 ha of Ogoni farmlands and handed them to a Mexican farmer for a banana plantation.
---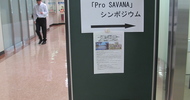 | 30 Sep 2013
We, civil society organizations in Japan, call on the Japanese Ministry of Foreign Affairs (MOFA) and the Japan International Cooperation Agency (JICA), for the immediate suspension and fundamental review of the ProSAVANA program.
---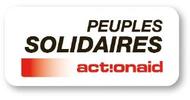 PSO/ActionAid France | 23 jui 2014
ActionAid a rencontré l'entreprise italienne Tampieri Financial Group pour l'appeler à retirer son projet agro-industriel de la région de Ndiael au Nord du Sénégal et lui remettre une pétition signée par 60 000 personnes à travers la planète.
---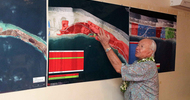 Tahiti Infos | 23 jui 2014
Afin d'eviter des expropriations, le gouvernement du Tahiti a mis à disposition 320 000 m2 de terres du domaine public entre les mains de son établissement public d'aménagement TNAD qui proposera ces terres aux investisseurs chinois.
---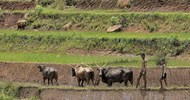 Madagascar Tribune | 23 jui 2014
L'atelier sur le thème « Droits humains, foncier et investissements » a convenu de la création d'une plateforme de concertation et de l'élaboration d'une charte tripartite sure les investissements miniers et fonciers au Madagascar.
---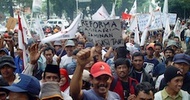 GRAIN | 20 jui 2014
Un communiqué de presse commun de GRAIN et de La Via Campesina sur le nouveau rapport « Affamés de terres »
---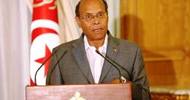 GNET | 18 jui 2014
Le président Moncef Marzouki plaide en faveur des "solutions du juste milieu" pour régler l'accès des étrangers aux terres agricoles tunisiennes.
---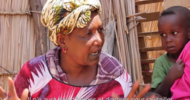 SOS Faim | 30 avr 2014
SOS Faim est parti au Sénégal pour aller à la rencontre de ceux qui aujourd'hui tentent de résister au projet, notamment au travers de l'action du CNCR, organisation paysanne partenaire de SOS Faim au Sénégal.
---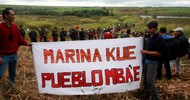 Food First and TNI | 24 jun 2014
El día 15 de junio de 2012, 17 personas—once campesinos y seis policías—murieron durante un operativo fiscal-policial con fines de desalojo, efectuado contra familias campesinas sin tierra que habían ocupado un predio conocido como Marina Kue, en el distrito de Curuguaty de Paraguay.
---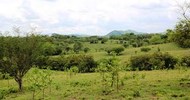 Prensa Rural | 23 jun 2014
El Incora y el Incoder, según la investigación de Carlos Salgado y Oxfam, han repartido más de 23 millones de hectáreas, pero nadie sabe en manos de quién está esa tierra.
---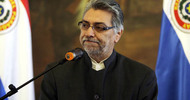 E'a | 20 jun 2014
A dos años del golpe parlamentario que expulsara al gobierno de Fernando Lugo, el Frente Guasu sostiene que esta medida se llevó a cabo básicamente por el litigio de las tierras y las políticas públicas de dicho gobierno.
---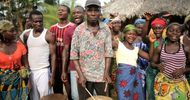 Salva la Selva | 20 jun 2014
La empresa EPO pretende talar el bosque del clan Jogbahn en Liberia. El clan se opone. Por favor, súmate a la petición en su apoyo.
---
UNAC | 02 Jun 2014
2013?5??20?????????????????????????????????????????????????????????????????????????????????????????????????????????????????
---
| 31 Mar 2014
???????????????????????????????????????????????????????????????????????????????????????????
---
| 30 Sep 2013
???????????????????????????ProSAVANA-JBM???????????????????????????????
---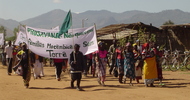 | 30 May 2013
???????????????????????????????????????2011?4 ??????????????????
---