Food crisis and the global land grab
farmlandgrab.org weekly | 11 Jun 2014
---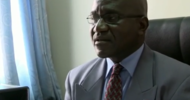 FOEi | 11 Jun 2014
Byron Browne, Member of Parliament from Grand Bassa County, Liberia, has lambasted the government for protecting investors rather than the rights of its own people.
---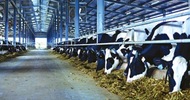 VietNamNet | 11 Jun 2014
Vietnamese businessmen, who have earned high profits with their finance and real estate investment deals, are now rushing to pour money into agriculture projects.
---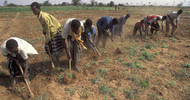 Devex | 11 Jun 2014
A US government agency, a World Bank Group member and a private equity fund plan to help half a million small-scale farmers boost yields and improve food security in sub-Saharan Africa.
---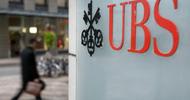 Financial Standard | 10 Jun 2014
UBS Global Asset Management has established an Australia and New Zealand farmland investment advisory service to meet the growing institutional demand for assets, particularly from Asia.
---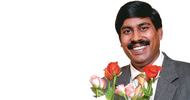 The Reporter | 07 Jun 2014
The Commercial Bank of Ethiopia is pressuring Karuturi Global Ltd to repay a credit provision of 65 million birr (US$3.3 million).
---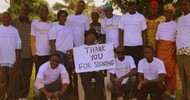 SESDev | 06 Jun 2014
From May 26th-28th Liberian communities impacted by palm oil came together to share their experiences and discuss their hopes for the future.
---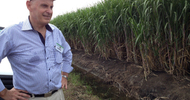 Daily News | 06 Jun 2014
Government of Tanzania pilots a win-win deal whereby communities receive a 10% shareholding in Bagamoyo EcoEnergy Ltd. in exchange for a 99-year lease of their land free from encumbrance.
---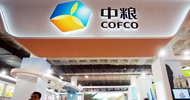 APK | 06 Jun 2014
Cofco revealed that its pork subsidiary had sold stakes to private equity groups including KKR in a "strategic partnership" to construct and manage "large scale" hog farms and meat processing plants in China.
---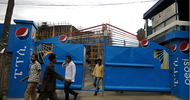 Ethiiomedia | 06 Jun 2014
Profit maximization for multinationals like Karuturi is bolstered by the fact that borrowing locally is highly profitable.
---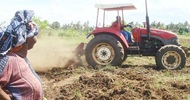 The Citizen | 05 Jun 2014
A study titled 'Sad stories about agricultural investment on right to food: A case of SAGCOT areas in Ruvuma' notes that "cries of loss of land for small-scale farmers are widespread".
---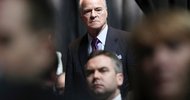 FIN Alternatives | 05 Jun 2014
KKR will invest about US$200 million from its European fund in Afriflora, an Ethiopian flower farm.
---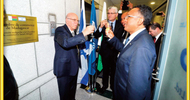 La Nation | 11 jui 2014
18 millions d'hectares de terre arable ont été étalés sur la table des Israéliens lors de la visite en Israël du président malgache Hery Rajaonarimampianina
---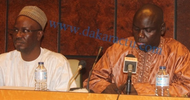 Dakar Actu | 08 jui 2014
Un séminaire organisé par la SAED et l'AFD recommande d'encadrer l'accès des investisseurs dans le cadre des politiques foncières en Afrique de l'Ouest et du Centre
---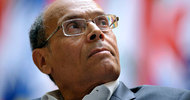 PANA | 07 jui 2014
Face à l'achat des terres cultivables par les milieux capitalistes, le président tunisien plaide pour la protection des terres agricoles africaines.
---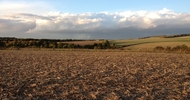 Revenu Agricole | 05 jui 2014
Les firmes françaises sont de plus en plus enclines à l'acquisition de terres agricoles à l'internationale.
---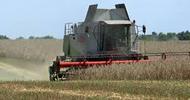 La Voix de la Russie | 05 jui 2014
La Chine loue des terres agricoles en Australie, en Océanie, en Amérique du Sud et en Russie, dit Ivan Obolentsev.
---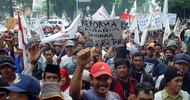 GRAIN | 10 jun 2014
Un boletín de prensa conjunto con La Via Campesina hace un llamado urgente para que la tierra vuelva a manos campesinas. La lucha por una genuina reforma agraría integral es parte fundamental de la lucha en pos de mejores sistemas alimentarios.
---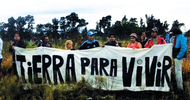 Agencia Paco Urondo | 06 jun 2014
Las familias de Cerro Morenita denunciaron cortes de alambrado, amenazas con disparos de arma de fuego e intimidaciones de los inversores brasileros acompañados por el comisario de Wanda para que desalojen los lotes fiscales.
---