Food crisis and the global land grab
farmlandgrab.org weekly | 04 Jun 2014
---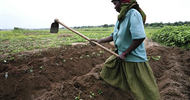 Daily News | 04 Jun 2014
Some of the poorest people in this country are losing their land, water and natural resources that have supported their livelihoods for generations.
---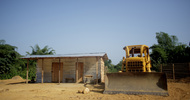 New Democrat | 04 Jun 2014
Equatorial Palm Oil (EPO) risks closure as member of Grand Bassa County legislative caucus lobbies to ensure that the operations of the company be halted due to allegations of land grabs.
---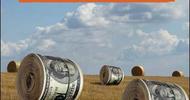 Oakland Institute | 04 Jun 2014
One industry leader estimates that $10 billion in institutional capital is looking for access to US farmland, but that number could easily rise as investors seek to ride out uncertain financial times by placing their money in the perceived safety of agriculture.
---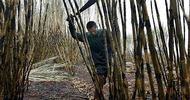 Guardian | 03 Jun 2014
Since Oxfam reported sugar land conflicts last year, two big buyers – Coca-Cola and PepsiCo – have stepped in with new supplier policies. But they have a long way to go
---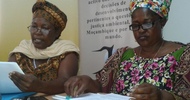 UNAC | 02 Jun 2014
"This initiative represents the strengthening of our struggle against the aggression we are facing, against the privatization of land and in defence of our natural resources"
---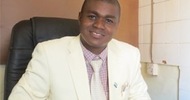 Awoko | 02 Jun 2014
Mayor of Sierra Leone's Kono City, Sahr Emerson Laminah, says the increasing rate of land-grabbing is a menace and nightmare in the district that has the potential for creating confusion in the country.
---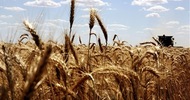 Financial Review | 02 Jun 2014
Lawson Grains controls more than 42,000 hectares of prime cropping country in Australia.
---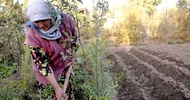 SciDev.net | 02 Jun 2014
Creating and digitising land registries could exacerbate unfair land grabs or further marginalise people who lack formal rights to land they live on or farm.
---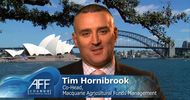 Stock Journal | 28 May 2014
Tim Hornibrook, head of Macquarie Agricultural Funds Management, obtained sensitive details about a competitor's profits, fee structure and returns by posing as a wealthy investor.
---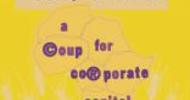 TNI | 27 May 2014
Global corporations are increasingly influencing development policy, resulting in partnership agreements like the New Alliance for Food and Nutrition Security that grow corporate profits while endangering the livelihoods of small-scale farmers.
---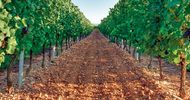 Le Figaro | 01 jui 2014
Les Safer veulent plus de transparence lors des transactions avec des personnes morales.
---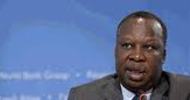 Alwidha Info | 30 mai 2014
Des dispositions vont être prises par le gouvernement contre l'accaparement des terres par les riches et les investisseurs étrangers, selon Gali Gata Ngoutou qui s'adressait devant les députés à l'Assemblée Nationale.
---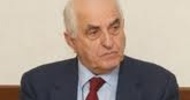 Financial Afrik | 30 mai 2014
Après l'arrestation de Benjamin Dummai, l'ex directeur de Senhuile au Sénégal, M. Giovanni Tampieri, président du groupe actionnaire majoritaire dans le projet Senhuile, a accepté de répondre à nos questions, par écrit.
---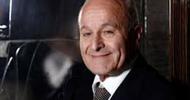 Le Matin | 29 mai 2014
L'homme d'affaires algérien revient du Gabon où les responsables de Libreville ont mis à sa disposition des terres agricoles et des matières premières pour la pétrochimie.
---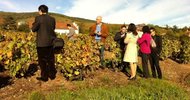 AFP | 28 mai 2014
Investisseurs chinois, russes, fonds de pension: de plus en plus de terres agricoles passent aux mains d'investisseurs et échappent aux agriculteurs français, faisant courir un risque pour la souveraineté alimentaire, s'alarment les Safer.
---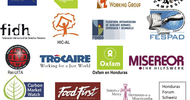 | 28 mai 2014
Le 21 mai dernier un contingent de 315 membres de l'armée et de la police ainsi que 40 agents de sécurité privée ont participé à l'expulsion violente des exploitations rurales Trinidad et El Despertar
---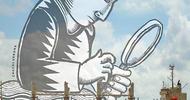 La Capital | 01 jun 2014
Los expertos ponen de relieve algo llamativo: por qué a la sociedad la escandaliza que los chinos se queden con tierras, como ocurrió en el aparentemente fallido intento de Río Negro, y ni se mosquea si se queda con empresas.
---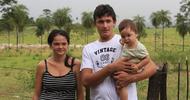 El Economista | 31 may 2014
En esta ocasión, la fiesta está enfocada en el "acaparamiento de tierras". Por ello, exposiciones y carteles recuerdan la situación que están viviendo numerosos jóvenes en Paraguay, en concreto en Curuguaty, personas "que han perdido su tierra y su medio de vida por la operación fraudulenta de una empresa productora de soja".
---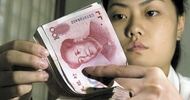 La Prensa | 31 may 2014
El gigante mundial se prepara para irrumpir en la industria de los alimentos ante una población creciente.
---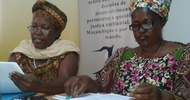 UNAC | 03 Jun 2014
Esta Campanha tenciona ainda denunciar e repudiar todas as formas de manipulação, cooptação, intimidação e tentativas de criminalização das organizações da sociedade civil, lideranças e activistas que contestam o Prosavana.
---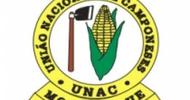 RFI Portugués | 02 Jun 2014
O nosso Convidado é Luís Muchanga, Coordenador, da União Nacional de Camponeses, UNAC, em Moçambique, com quem vamos analisar, a situação agrícola e a privatização da terra naquele país.
---