Food crisis and the global land grab
farmlandgrab.org weekly | 28 May 2014
---
Save Cameroon's forests from Herakles Farms.
Tell Cameroonian authorities
to seize Herakles' illegal timber exports before they leave the country.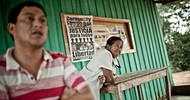 Guardian | 28 May 2014
Small farmers grow 70% of world's food but the land which they control is shrinking as mega-farms squeeze them onto less than 25% of the world's available farmland, says new analysis by GRAIN
---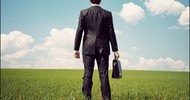 Food First | 27 May 2014
This report identifies broad trends in farmland investing with the potential to affect countries in the Global North and Global South
---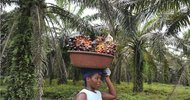 New Democrat | 27 May 2014
Equatorial Palm Oil Ltd risks closure as member of Grand Bassa County legislative caucus lobbies to ensure that the operations of the company be halted due to allegations of land grabs.
---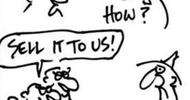 Weekly Times | 27 May 2014
"The institutional 'herd' will eventually find agricultural investment,' delegates told at the Global AgInvesting Conference in New York.
---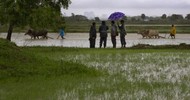 Mintpress News | 27 May 2014
The US public and private sectors are among the leading drivers of a global drive to snap up usable – and often in-use – agricultural land, in what critics say remains a steadily increasing epidemic of "land-grabbing."
---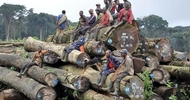 Greenpeace | 27 May 2014
Greenpeace report reveals how US-based Herakles Farms colluded with government officials in Cameroon to illegally export timber that itself was illegally felled in order to establish a palm oil plantation.
---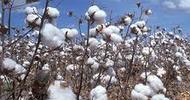 Financial Afrik | 26 May 2014
L'indien Shri Vallabh Pittie et les américains VF et Phillips Van Heusen viennent de boucler une tournée en Ethiopie où le président a réaffirmé son engagement à mettre à disposition 3m d'ha pour la culture du coton
---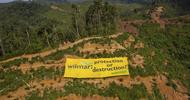 EurActive | 26 May 2014
Opening a bank account may seem like a trivial thing to do for most consumers. But such decisions may have consequences for deforestation and human rights abuses in the developing world, writes Anne van Schaik.
---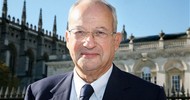 freenewspos | 26 May 2014
Lord Sainsbury's new investment company, called Msingi, will support the establishment of new companies in East Africa in key sectors like agriculture.
---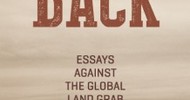 AK Press | 26 May 2014
'Grabbing back' maps the struggle of the dispossessed to rise up and call for an end to the global land grab.
---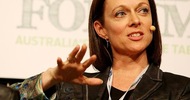 Weekly Times | 26 May 2014
"We can have a nice debate about foreign investment here in Australia, but in the global context it isn't a discussion about whether it is nice to have, we need it, we absolutely need it."
---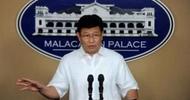 Inquirer | 26 May 2014
Philippines' Environment Secretary Ramon Paje proposes the conversion of some 8 million ha of idle, denuded and unproductive lands across the country into oil palm plantations.
---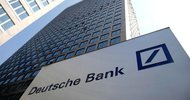 FOEE | 26 May 2014
Deutsche Bank has told Friends of the Earth Europe and Rettet den Regenwald that it sold its shares in the Indonesian palm oil supplier Bumitama following months of campaigning by the two groups.
---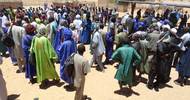 RFI | 24 May 2014
Frédéric Mousseau, Policy Director at the Oakland Institute, gives RFI's Laura Angela Bagnetto an update on the landgrab project that has occupied 20,000 hectares in northern Senegal
---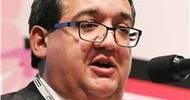 AsianInvestor | 23 May 2014
Simon Hopkins, chief executive of Milltrust International Group, predicts agriculture will be "one of the best performing asset classes over the course of the next 10 years".
---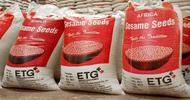 Africa Intelligence | 23 May 2014
ETG considers the Government of Tanzania is trying to expropriate part of its land and is demanding compensation in the region of $20 million.
---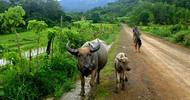 IRIN | 22 May 2014
Large-scale land leases in Laos are driven by foreign investment projects brokered between the government and private companies, which have increased in frequency in the past decade.
---
Daily Trust | 22 May 2014
Over 5,000 farmers from Kebbi State have been displaced as the state government took over their farmlands and allocated them to a Chinese firm for mass agricultural production.
---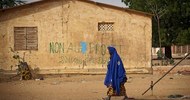 GRAIN | 22 May 2014
Benjamin Dummai, the Director-General of Senhuile SA, an agribusiness project illegitimately occupying 20,000 ha in northern Senegal, accused of embezzling almost half a million dollars.
---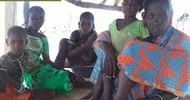 Oakland Institute | 21 May 2014
Senhuile not only faces bankruptcy because of Dummai's criminal behavior, but must also address the mounting pressure from local communities opposing its industrial agricultural plantations.
---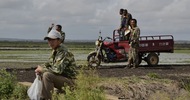 Xinhua | 25 mai 2014
La province de Gaza a offert à l'entreprise privée chinoise, China Wanbao Co. Ltd., 20 000 hectares de terres et a signé un accord de développement avec Wanbao portant sur un grand nombre de terres agricoles en friche et des zones environnantes.
---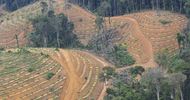 Le Figaro | 25 mai 2014
Au Gabon, il n'y a pas que l'or noir.
---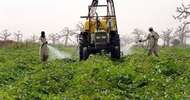 APA | 22 mai 2014
"L'heure n'est pas au choix entre exploitations familiales et agrobusiness," affirme Dr Waly Diouf, du ministre de l'Agriculture et de l'Equipement rural.
---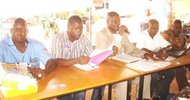 Le Républicain | 22 mai 2014
Selon l'Association malienne des réfugiés (AME) les autorités maliennes sont complices des accaparements de terres au Mali, notamment dans la zone office du Niger
---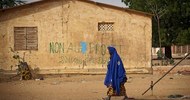 GRAIN | 22 mai 2014
Benjamin Dummai, le directeur d'un projet agroalimentaire italo-sénégalais qui occupe illégitimement 20.000 hectares dans le nord du Sénégal, est accusé d'avoir détourné près d'un demi-million de dollars.
---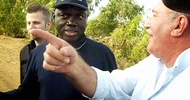 L'Observateur | 18 mai 2014
Benyamin Dummai, ancien Directeur de Senhuile SA, au Sénégal, est reproché d'abus de biens sociaux
---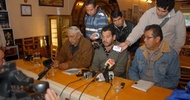 | 24 may 2014
Son ni más ni menos que 116 mil hectáreas las que pretende este empresario estadounidense, que desde 2004 ha intentado avanzar sobre un territorio que incluye "escuelas, destacamento policial y un centro de salud"
---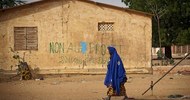 GRAIN | 22 may 2014
Benjamin Dummai, director-general de Senhuile SA, un proyecto de agronegocios que ocupa ilegítimamente 20 mil hectáreas en el norte de Senegal, está acusado de malversar casi medio millón de dólares.
---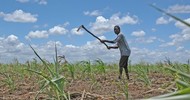 Verdade | 24 May 2014
"Somos levados a concluir que a Carta Aberta das Organizações da Sociedade Civil foi taxativamente ignorada e que o projecto prossegue, como se tudo estivesse perfeito"
---