Food crisis and the global land grab
farmlandgrab.org weekly | 21 May 2014
---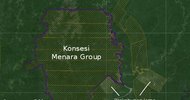 Awas MIFEE | 21 May 2014
The story may be over for the Menara Group in Aru, Indonesia. Now it's time to look at Boven Digoel, where Menara is using the pretext of oil palm plantations to get its hands on 400,000 ha of primary forest.
---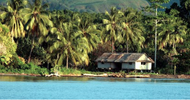 PNGexposed | 21 May 2014
The people of Collingwood Bay have won back their land from Malaysian oil palm company KLK after a hard fought battle in which they received support from many groups and individuals both in PNG and overseas.
---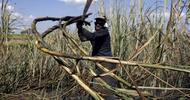 Zambia Daily Mail | 20 May 2014
The companies from Zimbabwe, Brazil, China and South Africa are expected to invest about US$1.250 billion on the 30,000 hectares reserved for the projects .
---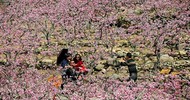 WSJ | 19 May 2014
State-owned trust firm Beijing International Trust Co. recently figured out a way to launch a product tied to 160 acres of peach orchards in a little village located in Wuxi, about an hour and a half by train west of Shanghai.
---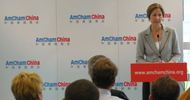 Xinhua | 19 May 2014
China's investment in African agriculture has nothing to do with "land grabbing," says expert.
---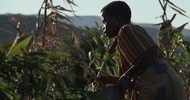 FIAN | 16 May 2014
Ahead of the G7 Summit in Brussels, FIAN raises human rights concerns about the G8 New Alliance initiative.
---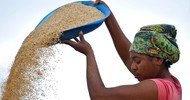 This Day | 15 May 2014
The Nigerian government and Taraba State signed an MOU for 30,000 hectares with Calvin Burgess, a US investor and owner of Dominion Farms Ltd, for large scale rice production in Taraba State.
---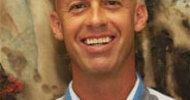 Western Producer | 15 May 2014
A company that once billed itself as the largest corporate grain farm in the country is no longer growing crops in Western Canada.?
---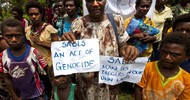 ABC | 15 May 2014
There are signs that land grabs in Papua New Guinea may start to decline, after a report from Oxfam exposed the extent of the involvement of Australia's big four banks.
---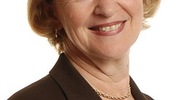 Pressenza | 15 May 2014
Untold millions of small farmers and indigenous people have been thrown off their land to make way for land grabs. With them gone and their land and water used to grow crops for export, local communities are going hungry and without water.
---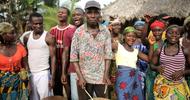 Radio Mundo Real | 14 May 2014
Interview with Silas Siakor about how the determined people of the Jogbahn Clan, together with the pressure of national and international organisations, are trying to stop a UK palm oil company from grabbing their lands.
---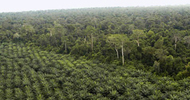 WRM | 07 May 2014
Wilmar International, one of the world's largest oil palm companies, through its subsidiary, Biase Plantations Ltd acquired 5,561 hectares of land from the Cross River State government in 2011.
---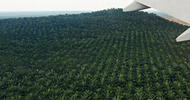 WRM | 07 May 2014
For the affected communities, this is a story of bad rather than "best practices", an experience in which their "aspirations" as "stakeholders" were not at all addressed.
---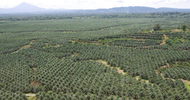 WRM | 07 May 2014
Jefri Saragih talks about his organisation's long experience with the RSPO and the impacts of oil palm plantations in Indonesia.
---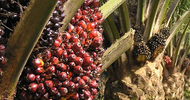 WRM | 01 May 2014
Over the last 10 years or so, African governments have granted land concessions totalling millions of hectares to big palm oil companies and investors from Europe, the United States, and also Indonesia, India, Singapore and Malaysia.
---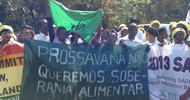 UNAC | 01 May 2014
During the Nampula Conference, peasant leaders from all over Mozambique reiterated their repudiation of PROSAVANA, establishing a road map and resistance agenda of national scope.
---
Interconintental Cry | 21 Apr 2014
Since 2007, a plantation company had been scheming to take over more than three-quarters of the Indigenous islanders' ancestral land in the Aru islands of Indonesia.
---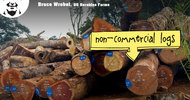 All Voices | 08 Apr 2014
A demonstration the likes of which had never been seen before in that locality was witnessed in Babensi 2 village April 4 when more than 300 people staged a protest march against the American agro-industrial company.
---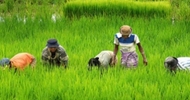 LPI | 03 Apr 2014
From 11 March until 3 April 2014 a Land Policy Initiative e-consultation on the draft Guiding Principles on Large Scale Land Based Investments in Africa was held.
---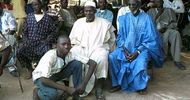 Malijet | 20 mai 2014
Le 19 mai, 500 à 600 personnes vont battre le pavé à Niono, au Mali, pour réclamer leurs droits.
---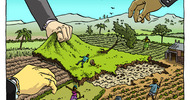 PSO | 20 mai 2014
Peuples Solidaires et ActionAid dénoncent aujourd'hui la façon dont les gouvernements encouragent la ruée mondiale vers la terre à travers des mesures incitatives offertes aux investisseurs privés et aux entreprises.
---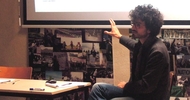 Basta ! | 20 mai 2014
Entretien avec Michel Merlet et Mathieu Perdriault, responsables de l'Association aGter.
---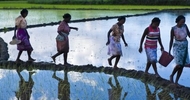 TANY | 18 mai 2014
Le Collectif TANY fait des propositions dans le cadre de la préparation de nouvelles politiques et lois relatives au Foncier et aux investissements au Madagascar
---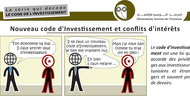 Nawaat | 16 mai 2014
Dans un rapport dressé par l'Observatoire Tunisien de l'Economie sur les amendements au projet de nouveau code d'investissement, des anomalies criantes engagent à une néo-colonisation des terres agricoles de la Tunisie.
---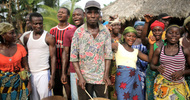 WRM | 13 mai 2014
Une communauté au Libéria lutte pour garder ses terres. Une entreprise anglaise d'huile de palme veut en prendre possession sans en avoir la permission.
---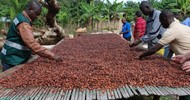 Agence Ecofin | 07 mai 2014
L'état de Cross River, qui est le second bassin cacaoyer du Nigéria, met en vente 5 fermes publiques s'étendant sur 12 129 hectares.
---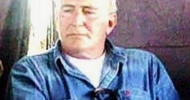 Ndar Buzz | 30 avr 2014
Le projet agrobusiness Senhuile vient de se séparer de son DG en la personne de Binyamin DUMMAI. Pour le moment on ignore les raisons de cette révocation.
---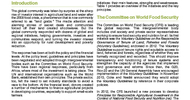 IISD | 30 avr 2014
La communauté internationale a répondu a l'accaparement des terres avec des dizaines d'initiatives mondiales et régionales pour amener les gouvernements, les investisseurs et les communautés à réagir.
---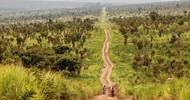 LVPC | 03 avr 2014
Le gouvernement vient de lancer le programme des Parcs Agro-Industriels qui risque de déplacer massivement les paysans.
---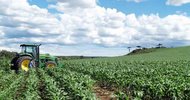 El Espectador | 20 may 2014
Denuncia el representante a la Cámara, Wilson Arias. Expertos en el tema debatieron sobre una posible crisis alimentaria a raíz de esto, en el marco de un foro en la U. Nacional.
---
Hoy | 19 may 2014
Las mismas se habían construído en los terrenos recuperados por el Estado, y que eran explotados por brasiguayos, que tenían cultivos extensivos (mecanizados).
---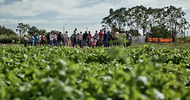 La Marea | 17 may 2014
En los últimos diez años, denuncia la ONG, más de 900.000 personas han sido expulsadas del campo, 585.000 de ellas, jóvenes menores de 30 años.
---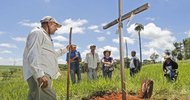 Última Hora | 16 may 2014
El Instituto de Desarrollo Rural y de la Tierra (Indert) ratificó que las tierras de Marina Cué son del Estado en un comunicado emitido este viernes. El próximo 15 de junio se cumplirán dos años de la masacre ocurrida en el lugar, donde fallecieron 17 personas.
---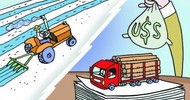 El Observador | 16 may 2014
Generando un entorno propicio, potenciando las capacidades y el conocimiento de la gente, creyendo en el medio y orgullosos de la familia rural, en la competencia, en el esfuerzo, en la confianza y la superación, se logrará un desarrollo genuino y sustentable.
---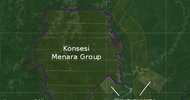 Awas MIFEE | 21 May 2014
Mungkin kisah PT Menara Group di Aru telah usai, sekarang saatnya untuk melihat ke Boven Digoel.
---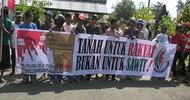 Mongabay | 18 May 2014
Eva Bande, aktivis perempuan pejuang agraria ditangkap karena memimpin perjuangan petani melawan perusahaan sawit di Desa Piondo, Kecamatan Toili.
---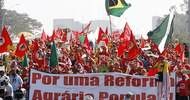 IHU | 16 May 2014
"Com a crise de 2008, vieram para o Brasil 200 bilhões de dólares de capital fictício que foram aplicados só em recursos naturais. Esses 200 bilhões compraram terras, usinas de etanol, usinas hidrelétricas, etc."
---