Food crisis and the global land grab
farmlandgrab.org weekly | 14 May 2014
---
A community in Liberia is fighting to keep their home. A British palm oil company wants to clear their land without their permission. Add your voice to the petition below to tell the palm oil company and its major shareholders that the world is watching. NO means NO!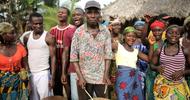 Radio Mundo Real | 14 May 2014
Interview with Silas Siakor about how the determined people of the Jogbahn Clan, together with the pressure of national and international organisations, are trying to stop a UK palm oil company from grabbing their lands.
---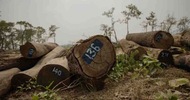 Phnom Penh Post | 14 May 2014
Sexual assault and the annihilation of sacred graveyards are among the many claims levelled at Vietnamese Rubber giant HAGL by villagers in Cambodia's Ratanakkiri province.
---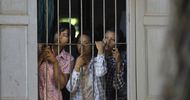 AHRC | 14 May 2014
Asian Human Rights Commission says the frenzy of land grabbing in Burma amid the country's transition to nominally democratic government shows no signs of abating.
---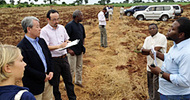 Radio Mundo Real | 12 May 2014
Mozambican organizations and movements say an agribusiness project threatens biodiversity, the lives of millions of peasants and the food sovereignty of the country.
---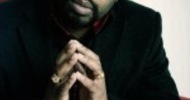 African Renaissance | 12 May 2014
Land grabs in Africa could herald a new dystopian age of hunger
---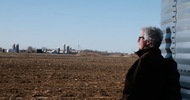 Financial Post | 12 May 2014
Serge Fortin, chief executive of Canadian farmland investment company Pangea, believes Quebec's small farms must be replaced by larger farms to survive
---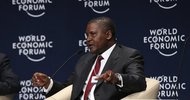 This Day | 11 May 2014
He said the conglomerate would require about 250,000 hectares of land for sugar cane production and 130,000 hectares for rice farming.
---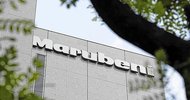 Chicago Tribune | 11 May 2014
Japan's Marubeni Corp has been shaken by defaults on soybean sales and faces an investigation into alleged tax evasion in the world's top food consumer.
---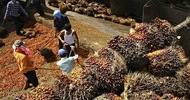 The Observer | 10 May 2014
Indonesian court helps to tear aside the veil of secrecy under which huge corporations operate in UK-linked tax havens
---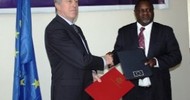 Tanzania Daily News | 09 May 2014
The European Union (EU) has provided Tanzania a grant of 59.5 million euros for improved agri-business and trade facilitation that will support the Southern Agricultural Growth Corridor of Tanzania.
---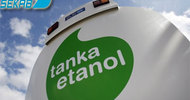 Tanzania Daily News | 09 May 2014
The company wants an end to land conflicts in the area "where Dar es Salaam based bigwigs are frustrating the project" and incentives for ethanol production.
---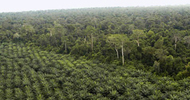 WRM | 07 May 2014
Wilmar International, one of the world's largest oil palm companies, through its subsidiary, Biase Plantations Ltd acquired 5,561 hectares of land from the Cross River State government in 2011.
---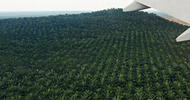 WRM | 07 May 2014
For the affected communities, this is a story of bad rather than "best practices", an experience in which their "aspirations" as "stakeholders" were not at all addressed.
---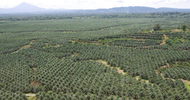 WRM | 07 May 2014
Jefri Saragih talks about his organisation's long experience with the RSPO and the impacts of oil palm plantations in Indonesia.
---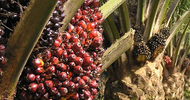 WRM | 01 May 2014
Over the last 10 years or so, African governments have granted land concessions totalling millions of hectares to big palm oil companies and investors from Europe, the United States, and also Indonesia, India, Singapore and Malaysia.
---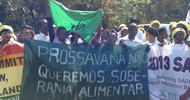 UNAC | 01 May 2014
During the Nampula Conference, peasant leaders from all over Mozambique reiterated their repudiation of PROSAVANA, establishing a road map and resistance agenda of national scope.
---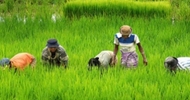 LPI | 03 Apr 2014
From 11 March until 3 April 2014 a Land Policy Initiative e-consultation on the draft Guiding Principles on Large Scale Land Based Investments in Africa was held.
---
Une communauté au Libéria lutte pour garder ses terres. Une entreprise anglaise d'huile de palme veut en prendre possession sans en avoir la permission.
Signez la pétition et faites savoir à cette entreprise
et à ses principaux actionnaires que le monde les regarde. NON signifie NON!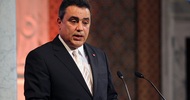 TAP | 12 mai 2014
Le gouvernement Jomaa n'a pas l'intention de permettre aux étrangers d'acquérir des terres agricoles, déclare son ministre de l'agriculture
---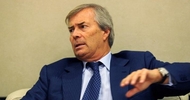 Multinationales | 12 mai 2014
Agronomes et vétérinaires sans frontières fait le point sur les groupes français qui achètent ou gèrent de grandes surfaces agricoles dans des pays étrangers.
---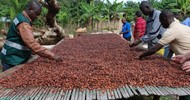 Agence Ecofin | 07 mai 2014
L'état de Cross River, qui est le second bassin cacaoyer du Nigéria, met en vente 5 fermes publiques s'étendant sur 12 129 hectares.
---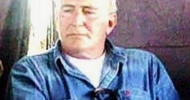 Ndar Buzz | 30 avr 2014
Le projet agrobusiness Senhuile vient de se séparer de son DG en la personne de Binyamin DUMMAI. Pour le moment on ignore les raisons de cette révocation.
---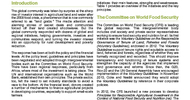 IISD | 30 avr 2014
La communauté internationale a répondu a l'accaparement des terres avec des dizaines d'initiatives mondiales et régionales pour amener les gouvernements, les investisseurs et les communautés à réagir.
---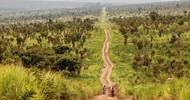 LVPC | 03 avr 2014
Le gouvernement vient de lancer le programme des Parcs Agro-Industriels qui risque de déplacer massivement les paysans.
---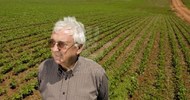 E'a | 11 may 2014
En Paraguay, en cambio, unas 5 millones hectáreas están en manos de colonos y terratenientes brasileños, casi el 11% de todo el territorio nacional. Favero (foto) es uno de ellos.
---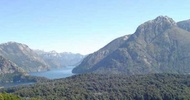 Roca Digital | 09 may 2014
En la zona de Bariloche y El Bolsón se sobrepasa el porcentaje de tierras en manos de extranjeros. Así lo aseguró el diputado Bardeggia tras reunirse con una funcionaria nacional.
---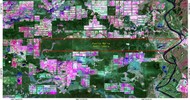 E'a | 08 may 2014
Desde el 2001, los propietarios extranjeros empezaron a rodear a la comunidad indígena Puerto María Auxiliadora, en Alto Paraguay, y ahora incluso cercaron parte de sus tierras.
---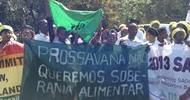 Radio Mundo Real | 09 May 2014
Um programa que pode atingir a vida de milhões de camponeses e camponesas em Moçambique
---
Discussion Forum: Transparency and Dynamics of International Land Acquisitions
GiGA | Berlin | 22 May 2014