Food crisis and the global land grab
farmlandgrab.org weekly | 07 May 2014
---
A community in Liberia is fighting to keep their home. A British palm oil company wants to clear their land without their permission. Add your voice to the petition below to tell the palm oil company and its major shareholders that the world is watching. NO means NO!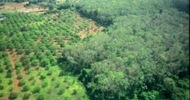 VOA | 07 May 2014
A World Bank-supported rubber company accused of land grabs has suspended some of its projects in Cambodia, as an investigation by the bank continues.
---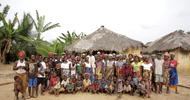 SDI | 07 May 2014
Liberia's Jogbahn Clan and other communities are resisting the corporate takeover of their land and they are winning. All over Africa people are sending a clear message to their governments; stop selling Africa to corporations.
---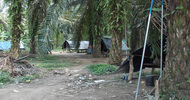 Carnegie Council | 06 May 2014
Within Honduras, the murder rate climbs as one travels north to the central Atlantic coast departments. In the heart of this region lies the lush Lower Aguán Valley, a center of deadly conflict over land rights.
---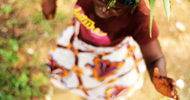 FOEi | 06 May 2014
In Liberia, the Jogbahn Clan have been fighting against a palm oil company grabbing their land.
---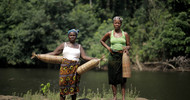 FOEi | 06 May 2014
The recent overturning of UK company Equatorial Palm Oil's access to customary land in Liberia is a warning to all governments and investors that they must respect communities' rights and ownership of land.
---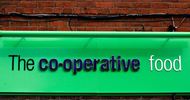 The Guardian | 06 May 2014
UK's Co-operative Group wants a single major corporate buyer for its portfolio of 15 British farms covering 17,000 hectares, and will not consider community buyouts.
---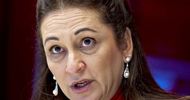 The Guardian | 06 May 2014
The head of Brazil's powerful agricultural lobby, Kátia Abreu, is rapidly becoming the country's most important – and dangerous – politician.
---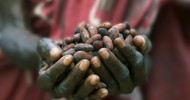 Bloomberg | 05 May 2014
The farms cover 12,129 hectares and produced about 50,000 metric tons annually.
---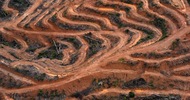 Der Spiegel | 05 May 2014
Much of the palm oil we consume comes from Indonesia, where brutal methods are deployed against locals. One of the main suppliers says it is cleaning up its act, but has it really changed?
---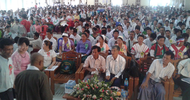 IUF | 30 Apr 2014
The First Congress of the Agriculture and Farmers' Federation of Myanmar denounced the serious threat to the livelihoods of small farmers and agricultural workers caused by land grabs.
---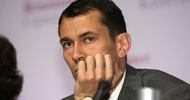 | 29 Apr 2014
Investigators discovered that top managers signed fictitious agreements to buy land for a total of 20 billion rubles, and that the money was later transferred to shell corporations before disappearing.
---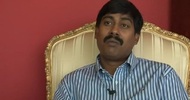 Millenium Post | 28 Apr 2014
Interview with Sai Ramakrishna Karuturi, chairman and managing director Karuturi Global Limited.
---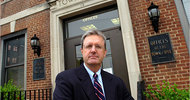 Reuters | 23 Dec 2013
Altima Restructure Fund Ltd. (Altima), a unit of an international agricultural investor Altima Partners, has acquired an 8.18 pct stake in Russian agricultural holding Gruppa Razgulyay.
---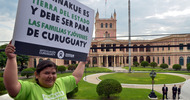 El Mercurio Digital | 05 may 2014
Paraguay registra la distribución de tierra más desigual de América Latina. En los últimos 10 años, 900 mil personas han sido expulsadas del campo, 585 mil de ellas menores de 30 años
---