Food crisis and the global land grab
farmlandgrab.org weekly | 23 Apr 2014
---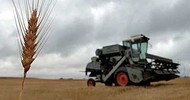 Interfax | 23 Apr 2014
The European Bank for Reconstruction and Development has issued up to $40 million to New Europe Property Fund L.P. managed by NCH Capital Inc. to improve the efficiency of its agricultural projects in Ukraine.
---
Reuters | 23 Apr 2014
In Indonesia alone, there are some 4,000 land conflicts between palm oil companies and local people, which can take years to be resolved in court.
---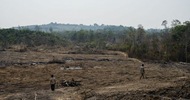 Phnom Penh Post | 23 Apr 2014
The International Finance Corporation has launched an internal investigation into a complaint lodged against the institution for investing in a Vietnamese rubber firm accused of land grabbing.
---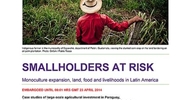 TMCnet.com | 23 Apr 2014
Oxfam investigation finds large scale agriculture deals funded by US companies in Paraguay, Guatemala, and Colombia are undermining food security and displacing smallholder farmers.
---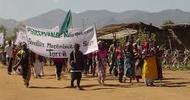 ADECRU | 23 Apr 2014
ADECRU calls on the Mozambican government to initiate broad, open and inclusive to initiate open and inclusive discussion of controversial ProSavana programme with communities.
---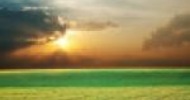 Interactive Investor | 22 Apr 2014
"You don't have to be a financial genius to sense an opportunity here."
---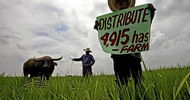 Manila Times | 22 Apr 2014
Peasant group KMP warns of intensified landgrabbing and denial of farmers' rights with the "imminent" entry of businessman Manuel V. Pangilinan and PT Indofood in Central Azucarera de Tarlac.
---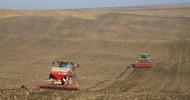 Romania Insider | 22 Apr 2014
U.S. investment fund Anholt Investment bought the Agraria Nord and Arland farms in Botosani county, Romania.
---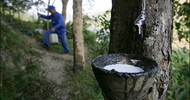 Phnom Penh Post | 22 Apr 2014
Controversial Vietnamese rubber giant Hoang Anh Gia Lai (HAGL) Group is to expand its agricultural business in Cambodia to include corn, according to the company's CEO Nguyen Van Su.
---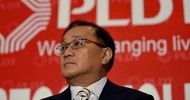 APC | 22 Apr 2014
two years after Supreme Court decision ordering distribution of Hacienda Luisita, Cojuangcos of Tarlac province still control 6,000-hectare sugar estate. Denial of farmers' rights with the "imminent" entry of businessman Manuel V. Pangilinan.
---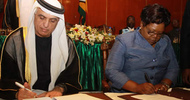 The Herald | 22 Apr 2014
"UAE relies on food imports and we are very concerned with food security so we are very willing to invest heavily in Zimbabwe's agriculture," Dr Andre Homberg of Tabarak Investment Bank said.
---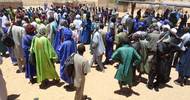 Wetlands Africa | 21 Apr 2014
As they prepare a protest march, the populations questioned President Macky Sall on the Senhuile agribusiness project that is grabbing and destroying their land.
---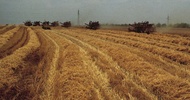 The Balkans | 19 Apr 2014
The EBRD is providing a €5 million to loan to Elana Agrocredit AD to co-finance the development of Bulgaria's agricultural land market.
---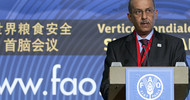 ANSAmed | 18 Apr 2014
Saudi Arabia condemns land grabbing and has no such enterprise, Saudi Agriculture Minister Fahd Bin Abdulrahman Bin Sulaiman Balghunaim has told ANSAmed.
---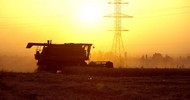 Agrimoney | 17 Apr 2014
One of the Ukraine's largest farmland owners says "ongoing changes" in Ukraine - which last month signed a political association with the European Union – would "lead to the fundamental transformation of the country".
---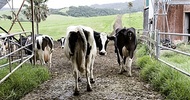 Agrimoney | 17 Apr 2014
The "incredibly high" prices of New Zealand dairy farms have prompted Aquila Capital to switch its investment drive to Australia.
---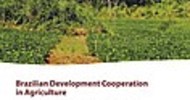 CIFOR | 17 Apr 2014
A CIFOR scoping study on ProSavana in Mozambique, with implications for forests
---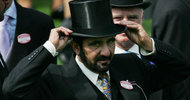 ANBA | 17 Apr 2014
Mohammed Bin Rashid Al Maktoum is also travelling to Mexico, Argentina and Chile. The agenda includes negotiations for strategic partnerships, agriculture in Africa and mutual investment.
---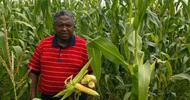 Guardian | 17 Apr 2014
There are countless examples of governments handing it over at bargain prices to foreign investors, ranging from hedge funds to biofuel producers.
---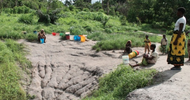 Reuters | 17 Apr 2014
The world's quest for crops to produce biofuels has triggered a wave of controversial land acquisitions in Tanzania as foreign companies jostle for land that villagers and indigenous people claim as theirs.
---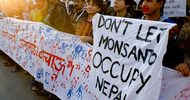 Kantipur | 16 Apr 2014
A technical committee formed by the Ministry of Agricultural Development to give final shape to Nepal's Agriculture Development Strategy has recommended barring foreign investment and land ownership in primary farm production.
---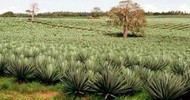 Ecofin | 23 avr 2014
Au Kenya, la haute cour de justice a confirmé la décision du gestionnaire des marchés de rejeter l'offre publique d'achat de Vania Investment Pool sur les actions du producteur de Sisal Rea Vipingo Plantations Ltd
---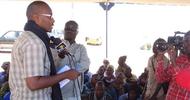 VOA | 22 avr 2014
Frederic Mousseau de l'Institut Oakland, l'une des ONG qui proteste contre le projet Senhuile SA, rappelle que « tous les pays n'ont pas des cadastres, tels qu'on les connait dans les pays occidentaux ».
---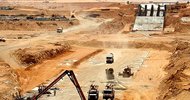 Orient XXI | 22 avr 2014
Le projet de Tochka était censé régler les problèmes démographiques et agricoles de l'Égypte. En 2008, plus de 30 000 ha ont été attribués à une compagnie saoudienne. Fin 2013, une compagnie émiratie y annonçait l'achat de 40 000 ha.
---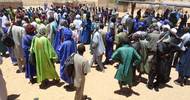 Wetlands Africa | 21 avr 2014
Les populations ont lancé le début d'une campagne et interpellent le Président Sénégalais Macky Sall.
---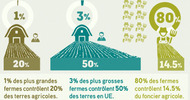 Basta ! | 18 avr 2014
Les phénomènes de concentration et d'accaparement des terres ne concernent pas que l'Afrique ou l'Asie. Les gros propriétaires terriens sont aussi très actifs au sein de l'Union européenne.
---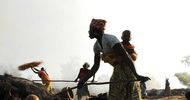 Journal du Mali | 18 avr 2014
L'accaparement des terres, la globalisation et le leadership féminin étaient au centre d'un débat entre les journalistes et les membres de la fondation pour le développement au Sahel (FDS)
---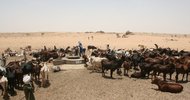 Jeune Afrique | 17 avr 2014
Pour plus de viande et plus de produits laitiers en Afrique, les "experts" prôntent un modèle à deux vitesses : encourager l'élevage intensif des investisseurs et soutenir l'élevage extensif des plus pauvres.
---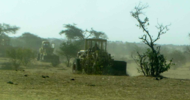 Financial Afrik | 16 avr 2014
Malgré la résistance des populations locales, l'entreprise Senhuile poursuit son projet de plantation agro-industrielle de 20 000 hectares, dans le nord-ouest du Sénégal. De nombreuses questions restent en suspens, notamment autour du montage organisationnel et financier de la société.
---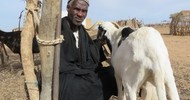 Courant d'Idées | 13 avr 2014
Il y a moins de deux ans, le bétail de cet éleveur sénégalais trouvait là des pâturages à perte de vue. Mais l'entreprise Senhuile l'a envoyé paître ailleurs, défrichant, creusant, clôturant tout autour du village.
---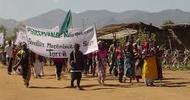 ADECRU | 21 Apr 2014
ADECRU exige ao Governo de Moçambique que inicie uma ampla discussão democrática, franca e inclusiva com as Comunidades do Corredor de Nacala em resposta as suas demandas soberanas
---
Our land: a symposium on farmland access in the 21st century

Agrarian Trust | Berkeley, CA | 26 Apr 2014

Global AgInvesting 2014

HighQuest Partners | New York | 28 Apr 2014