Food crisis and the global land grab
farmlandgrab.org weekly | 02 Apr 2014
---
Reuters | 01 Apr 2014
A new survey of 223 asset managers, pension plans and pension consultants with combined assets of $13.4 trillion shows investor interest in farmland
---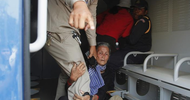 Reuters | 01 Apr 2014
LICADHO documents half a million Cambodians evicted or at risk of eviction since 2000 because of government land seizures and policies to lease swathes of land to well-connected companies.
---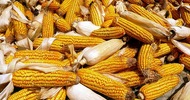 Economic Voice | 01 Apr 2014
World Development Movement Report says G8's New Alliance will lead to increased land-grabbing, higher costs for small-scale farmers, and the prioritisation of crops for export.
---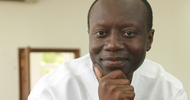 GhanaWeb | 01 Apr 2014
The Ghana-based fund already has investments in farms in Zimbabwe and Cameroon, a fertiliser plant in Madagascar, a beverage company in Zambia and a bakery in Nigeria.
---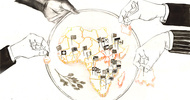 USAID | 31 Mar 2014
US government reviews efforts to implement voluntary guidelines and go further in legitimising or building consensus around largescale farmland deals
---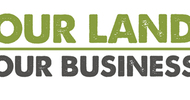 Oakland Institue | 31 Mar 2014
World Bank's new country rankings system will prize deregulation of the agriculture sector and is expected to enable further land grabbing around the world.
---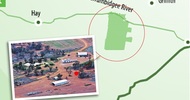 Financial Review | 31 Mar 2014
Southern Agricultural Resources Limited – a fund backed by overseas investors – has purchased Twynam Group's Gundaline Station in Australia's NSW Riverina for about $25 million.
---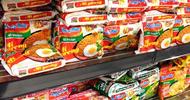 NAN | 31 Mar 2014
Edo State Government says 60,000 ha acquired for oil palm by instant noodle maker United Food Industries Ltd of Indonesia's Salim Group.
---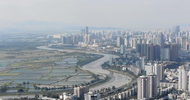 LA Times | 29 Mar 2014
With 1.3 billion people to feed in a nation grappling with tainted food and polluted land, Chinese companies are investing in farmland overseas.
---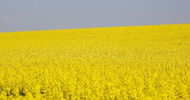 Interfax | 28 Mar 2014
The company, which changed its name from Alpcot Agro, is considering selling its farms in Ukraine.
---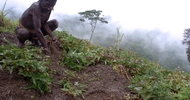 IRIN | 28 Mar 2014
The clearing of forests inhabited by indigenous people in Indonesia's Papua Region by agribusinesses is fuelling conflict in the southern Merauke Regency.
---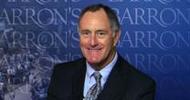 Wall Street Journal | 28 Mar 2014
Wealthy investors can diversify beyond stocks and bonds by owning cornfields. John Taylor of U.S. Trust says farmland produces capital gains as well as income.
---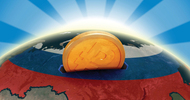 Wall Street Journal | 28 Mar 2014
The Russian Direct Investment Fund said it was leading a consortium buying a $200M stake in Sodrugestvo, a Luxembourg-based crop producer operating in Russia, several ex-Soviet states, Brazil and Northern Europe.
---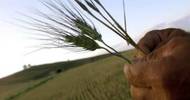 Registan | 28 Mar 2014
As witnessed many times before, Ukraine is once again at a flashpoint for foreign powers to divvy up the "Breadbasket of Europe."
---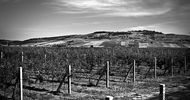 WPJ | 28 Mar 2014
Due to the high cost of land back home, lack of credit, and a paralyzing bureaucracy, Italian farmers are moving from Italy to Ro­mania where it is easier to start a farm.
---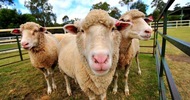 ABC | 27 Mar 2014
Should foreign investment in Australian agricultural land and infrastructure be strictly limited? An Intelligence Squared debate presented by the St James Ethics Centre at Sydney's City Recital Hall.
---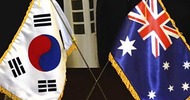 The Australian | 27 Mar 2014
Trade deal with South Korea cuts the value of Australian farmland purchases that attract scrutiny from the Foreign Investment Review Board from $53 million to $15m.
---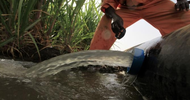 Reuters | 27 Mar 2014
Studies raise serious concern about a process of land conversion that favours a small, but growing middle and upper class of Africans who are starting their farming 'careers' with relatively large land holdings.
---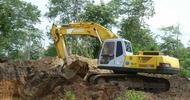 DW | 27 Mar 2014
The World Bank is discussing ways to counter land grabbing but critics have charged the organization with participating in land grabbing itself.
---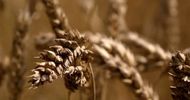 Central Advocate | 27 Mar 2014
Investment bank Macquarie Group is buying two farms in Australia's "wheatbelt" bringing its total holdings in Western Australia to 45,000 ha.
---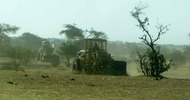 La Stampa | 25 Mar 2014
Senegalese herders resist a project with very obscure objectives
---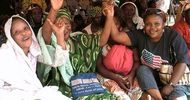 L'Essor | 02 avr 2014
La Convergence malienne contre les accaparements des terres demande la restitution de champs à leurs propriétaires à Zambira à Yanfolila dans le région de Sikasso, en zone office du Niger, à Sansanding, à San et à Macina dans la région de Ségou.
---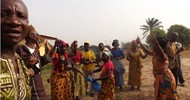 Basta! | 27 mar 2014
Des villageois ont fait reculer de puissantes multinationales, et cela se passe au Liberia.
---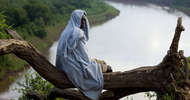 Survival France | 27 mar 2014
Des personnalités politiques européennes et américaines unissent leurs voix à l'inquiétude internationale concernant le barrage de Gibe III et les plantations irriguées qui lui sont associées.
---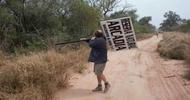 Mediapart | 26 mar 2014
Au Paraguay, le documentariste Daniele Incalcaterra hérite de son père de terres achetées trente ans plus tôt sous la dictature de Stroessner. Souhaitant rompre avec cette logique de dépossession de la terre des Paraguayens par les investisseurs étrangers, il décide de se rendre sur place pour rendre les terres aux Indiens Guarani-Ñandeva.
---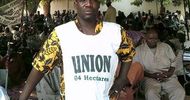 No Vox | 25 mar 2014
L'UACDDDD/No Vox et la CMAT organisent lundi 31 mars 2014 une marche devant la cité administrative de Bamako où un « Village des sans terres » sera installé et où les victimes des accaparements resteront et vivront jusqu'à l'obtention d'un accord clair et écrit sur les différentes doléances.
---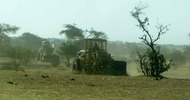 La Stampa | 25 mar 2014
Des éleveurs sénégalais s'opposent à un projet aux objectifs peu clairs
---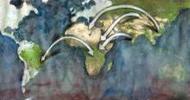 El Informante | 30 mar 2014
El acaparamiento de tierras encierra una compra masiva de terrenos por parte de gobiernos y multinacionales. Esta tendencia afecta sobre todo a África y Asia.
---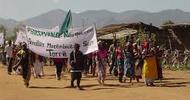 SAPO Noticias | 28 Mar 2014
Organizações da sociedade civil da província de Nampula, norte de Moçambique, negam ter "legitimado" o ProSAVANA
---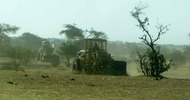 La Stampa | 25 Mar 2014
La resistenza dei contadini senegalesi contro un progetto dalle finalità poco chiare
---
Large-scale land investments in farmland: Legal implications of a global phenomenon

'Investments and Land' Group of the Human Rights, Economic Development and Globalization of the Sciences Po Law School Clinic | Sciences Po Law School Clinic | 02 Apr 2014

PRAI - will they make a difference to people on the ground?

LARRI | Gothenburg, Sweden | 02 Apr 2014