Food crisis and the global land grab
farmlandgrab.org weekly | 26 Mar 2014
---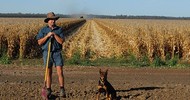 The Australian | 26 Mar 2014
Foreign companies, pension funds and sovereign wealth funds are ready and willing to invest in the Australian farm sector, but many parts of the industry are still not investment-ready.
---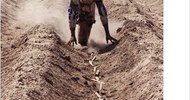 Capital | 26 Mar 2014
A new report by the International Institute for Environment and Development about large-scale land deals in Ethiopia states that allocating land to investors has not shown a lot of benefits.
---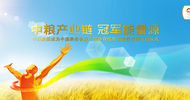 World Grain | 24 Mar 2014
COFCO's purchase of Dutch trader and farm operator Nidera is the largest ever international acquisition in the history of the Chinese agricultural industry.
---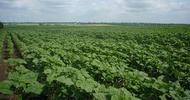 CNBC | 24 Mar 2014
As in many emerging markets, farmland investing in Bulgaria is essentially a consolidation play.
---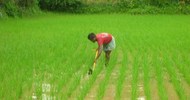 This Day | 24 Mar 2014
Olam's Nigerian subsidiary has completed arrangements to expand its rice plantation in Nasarawa State from 3,000 ha to 6,000 ha.
---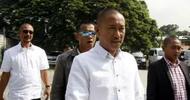 Inquirer | 22 Mar 2014
Univex will invest $10 million to convert lands around the site of the 2009 Maguindanao massacre into a banana plantation and agricultural complex
---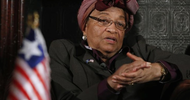 Reuters | 21 Mar 2014
Does a recent decision by Sirleaf signal a change of heart for a leader who has signed 30% of Liberia's land over to foreign investors - with 1.5 million acres for palm oil companies?
---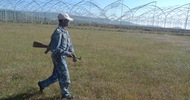 The Broker | 21 Mar 2014
CIFOR scientist argues that failure to accept large-scale farmland investments as a new economic reality in Africa will hold back the development of effective institutional and regulatory frameworks.
---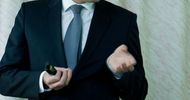 Baltic Course | 21 Mar 2014
17 companies owned by NASDAQ traded Invalda LT, holding about 3,000 ha to be transferred to new company INVL Baltic Farmland.
---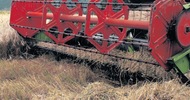 East African | 21 Mar 2014
A look at recent mega land deals in Africa reveals a trend dubbed a 'dangerous grab' of the resource upon which the continent's poor people depend for survival.
---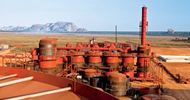 Africa Review | 19 Mar 2014
Odebrecht notified by the Brazilian Public ministry of allegations of slave labour conditions at its 32,000 ha Biocom sugarcane operation.
---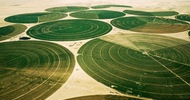 food-navigator | 18 Mar 2014
Saudi food firms have invested in Sudan, Lebanon, Syria and Egypt, but their respective political situations have forced investors to look for alternatives, with Pakistan and Australia looking to be a good fit.
---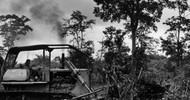 Global Witness | 11 Mar 2014
Why the struggle to quantify the global land grabbing crisis is part of the problem.
---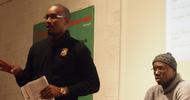 La Repubblica | 07 Mar 2014
The local population is opposed to the project. ActionAid petition against the Italian company Tampieri accused of land grabbing. The reply: "We operate according to the rules, in the interest of the people"
---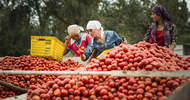 Times of C. Asia | 18 Feb 2014
Once Kyrgyzstan joins the Eurasian Economic Union, due for early 2015 and so far consisting of Kazakhstan, Belarus and Russia, it will have both the obligation and a chance to allow investors from partner countries to lease its farmland.
---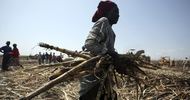 Daily Newswatch | 23 Sep 2013
Project is led by International Trans Oil USA and the BIG Group of the USA and Ukraine and inlcudes a 32,000 hectare sugar plantation in Ibaji, Kogi state.
---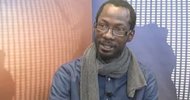 Senego | 26 mar 2014
Le coordonnateur du Mouvement Y En A Marre fait le bilan des deux ans de pouvoir de Macky Sall et dénonce la poursuite du projet Sen-huile Sen-éthanol.
---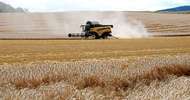 Villages-Justice | 26 mar 2014
En vue de protéger les intérêts nationaux, le Parlement roumain a adopté au début de ce mois la loi 17/2014 concernant l'achat-vente des terrains agricoles. Les non européens (sociétés ou citoyens) continueront de ne pas pouvoir acheter en direct.
---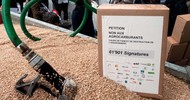 Le Courrier | 25 mar 2014
Les Chambres fédérales en Suisse ont clos la révision de la loi sur l'imposition des carburants en adoptant un durcissement des critères sociaux et écologiques en matière de carburant d'origine végétale.
---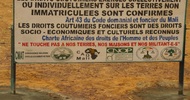 CMAT | 24 mar 2014
La CMAT a décidé d'initier une marche suivie d'un sit-in dénommé « Village des Sans terres » à Bamako à partir du 31 mars 2014 qui mobilisera l'ensemble des zones urbaines, péri-urbaines et rurales touchées par l'accaparement des terres au Mali
---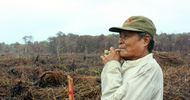 VOA | 20 mar 2014
Des représentants des peuples des forêts, peuples autochtones et communautés locales de tous les continents se sont retrouvés à Palangka Raya en Indonésie pour faire le point des menaces pesant sur leur environnement.
---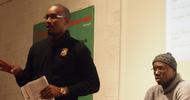 La Repubblica | 07 mar 2014
La population locale s'oppose au projet. ActionAid lance une pétition contre l'entreprise italienne Tampieri accusée d'accaparement des terres. La réponse : « Nous agissons selon les règles, dans l'intérêt de la population. »
---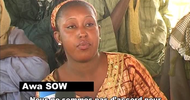 Ouestafnews | 05 mar 2014
Dans cet entretien accordé à Ouestafnews, Frédéric Mousseau, directeur des Politiques de l'Institut Oakland, revient sur les enjeux de ce projet qui, selon lui, pose un problème de transparence et analyse la position de l'Etat sénégalais, principal soutien de cet investissement.
---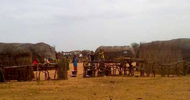 Ouestafnews | 05 mar 2014
Une entreprise sénégalaise de bio-carburants, Senhuile-Senéthanol a été accusée de mettre des « milliers » de vies en danger à travers son projet controversé de biocarburant établi dans le nord du Sénégal. Les accusations ont été faites par l'ONG américaine Oakland Institute qui vient de publier un rapport sur le sujet.
---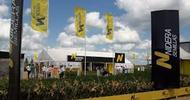 Perfil | 21 mar 2014
China ha decidido abandonar su plan de autosuficiencia en el abastecimiento de soja incrementando la importación de este y otros granos.
---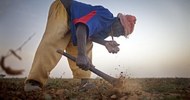 GuinGuinBali | 24 ene 2012
El caso de Fanaye no es un caso aislado y Senegal sólo es la punta del iceberg de lo que está pasando en África.
---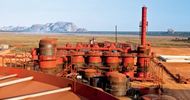 Voz da América | 22 Mar 2014
Trabalhadores acusam companhia de retê-los em Malanje em péssimas condições de trabalho e habitação.
---