Food crisis and the global land grab
farmlandgrab.org weekly | 19 Mar 2014
---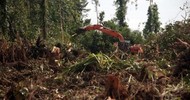 REDD-Monitor | 19 Mar 2014
Last week representatives of communities, indigenous peoples and NGOs met in Palangka Raya, Central Kalimantan, Indonesia to discuss deforestation and the rights of forest peoples.
---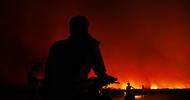 Reuters | 19 Mar 2014
Workers at the Bomi plantation, who requested anonymity, said the blaze was started by suspected arsonists and had blazed for about two weeks before being brought under control.
---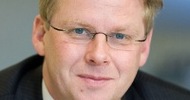 HowWeMadeItInAfrica | 19 Mar 2014
Amatheon has already invested €30m in farming projects in Zambia and Uganda, and plans to spend an additional €350m in the coming two years in other African countries, such as Ghana and Mozambique.
---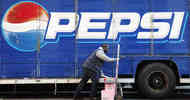 AP | 19 Mar 2014
PepsiCo enacting policy that will have zero tolerance for land grabs by agricultural suppliers.
---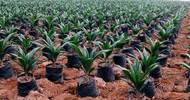 This Day | 18 Mar 2014
Governor of Edo State announces allocation of another 20,000 ha of land to SOCFIN's Okomu Oil Palm Plc and 50,000 hectares of land to Dangote Group for rice production.
---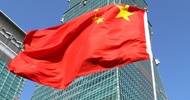 ITAR-TASS | 18 Mar 2014
China has plans to lease about 10,000 hectares of agricultural land in Crimea, says Russian news agency ITAR-TASS.
---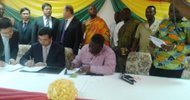 Diamond Radio | 17 Mar 2014
Under an agreement between the Volta Regional Coordinating Council and China's Ningxia Province, the Ningxia Agricultural Development Group will begin investing in 100 hectares acquired at the irrigation site.
---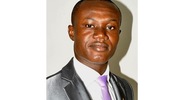 Joy Online | 17 Mar 2014
Where the culprits were largely governments and authoritative bodies, now multinational governments are working with these entities to take lands and deprive local communities of critical resources.
---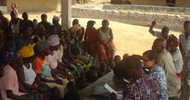 Development Diary | 17 Mar 2014
Farmers say Socfin Agricultural Company's plantation causes instability, fear, mistrust, poverty, and violence.
---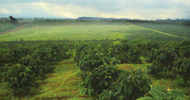 Vientiane Times | 17 Mar 2014
The Lao government has approved hundreds of thousands of hectares in concessions, but has yet to identify how many hectares of land investors have already used or whether they have followed their original proposals.
---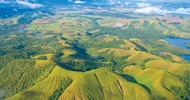 ENSIA | 17 Mar 2014
Can we minimize downsides and maximize benefits of transnational land investments?
---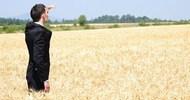 Mother Jones | 14 Mar 2014
Corporations are starting to buy up US farmland, especially in areas dominated by industrial-scale agriculture, like Iowa and California's Central Valley
---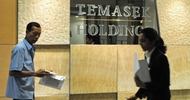 World Grain | 14 Mar 2014
Singapore's Temasek is part of a consortium that is offering $2.1 billion cash for Olam, one of the world's largest farmland owners.
---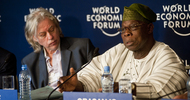 HowWeMadeItInAfrica | 13 Mar 2014
Former Nigerian president and notorious land grabber Olusegun Obasanjo and UK rock star Bob Geldof say "Africa needs large, commercial farms as well as small ones."
---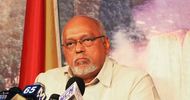 Bernama | 13 Mar 2014
Guyana's President Donald Ramotar says thet "the offer is still on the table" to all CARICOM countries to take advantage of Guyana's bountiful agricultural resources.
---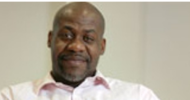 Proactive Investors | 13 Mar 2014
Palm oil company DekelOil, which operates plantations and a mill in Ivory Coast, says it raised £700,000 through a share placing anchored by high profile Africa-focused fund Nubuke.
---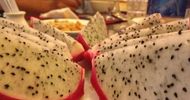 ABC | 13 Mar 2014
The CT Group has revealed plans to grow up to 10,000 hectares of dragon fruit in Australia's Northern Territory.
---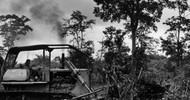 Global Witness | 11 Mar 2014
Why the struggle to quantify the global land grabbing crisis is part of the problem.
---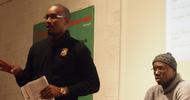 La Repubblica | 07 Mar 2014
The local population is opposed to the project. ActionAid petition against the Italian company Tampieri accused of land grabbing. The reply: "We operate according to the rules, in the interest of the people"
---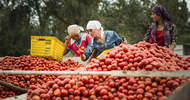 Times of C. Asia | 18 Feb 2014
Once Kyrgyzstan joins the Eurasian Economic Union, due for early 2015 and so far consisting of Kazakhstan, Belarus and Russia, it will have both the obligation and a chance to allow investors from partner countries to lease its farmland.
---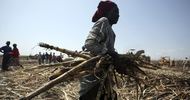 Daily Newswatch | 23 Sep 2013
Project is led by International Trans Oil USA and the BIG Group of the USA and Ukraine and inlcudes a 32,000 hectare sugar plantation in Ibaji, Kogi state.
---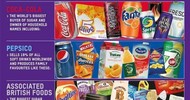 Retail Detail | 19 mar 2014
PepsciCo a cédé à la pression des consommateurs et d'Oxfam et s'engage à mener une politique d'achat durable pour l'huile de palme, le soja et la canne à sucre afin de combattre l'accaparement de terres.
---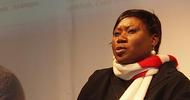 Sud Quotidien | 18 mar 2014
L'Ong Actionaid mène une campagne autour du slogan «Touche pas à ma terre» qu'elle compte répéter à «toutes les autorités, aux ambassades, aux agro business, aux entreprises étrangères, qui viennent au Sénégal».
---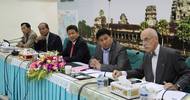 Novethic | 18 mar 2014
La question des conséquences sociales de l'accord « Tout sauf les armes » est désormais sur la table.
---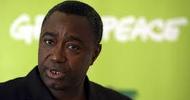 Dakar Actu | 18 mar 2014
Une quarantaine d'organisations de la société civile africaine se réunissent pour formuler une stratégie d'engagement dans l'Initiative sur les Politiques Foncières (Land Policy Initiative, LPI)
---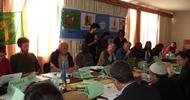 La Via Campesina | 15 mar 2014
Déclaration d'organisations syndicales, mouvements paysans et mouvements sociaux réunis au Maroc dans le cadre du mouvement paysan international VIA CAMPESINA
---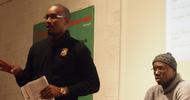 La Repubblica | 07 mar 2014
La population locale s'oppose au projet. ActionAid lance une pétition contre l'entreprise italienne Tampieri accusée d'accaparement des terres. La réponse : « Nous agissons selon les règles, dans l'intérêt de la population. »
---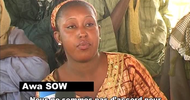 Ouestafnews | 05 mar 2014
Dans cet entretien accordé à Ouestafnews, Frédéric Mousseau, directeur des Politiques de l'Institut Oakland, revient sur les enjeux de ce projet qui, selon lui, pose un problème de transparence et analyse la position de l'Etat sénégalais, principal soutien de cet investissement.
---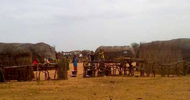 Ouestafnews | 05 mar 2014
Une entreprise sénégalaise de bio-carburants, Senhuile-Senéthanol a été accusée de mettre des « milliers » de vies en danger à travers son projet controversé de biocarburant établi dans le nord du Sénégal. Les accusations ont été faites par l'ONG américaine Oakland Institute qui vient de publier un rapport sur le sujet.
---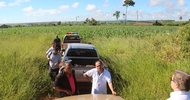 Argenpress | 17 mar 2014
El asesinato selectivo de emergentes dirigentes campesinos se está volviendo un estilo de gobierno en Paraguay, desde el Golpe de Estado del 22 de junio del 2012.
---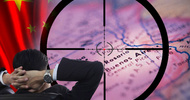 Iprofesional | 17 mar 2014
La compra de Nidera le aseguró el control de semillas clave para la evolución de los alimentos y su desembarco en el negocio de los transgénicos. Además, negocia quedarse con otra comercializadora de granos. Sus planes chinos para el petróleo, la energía eólica y hasta la exploración espacial.
---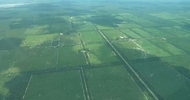 Canal 311 | 15 mar 2014
Colonos y terratenientes brasileños tienen propiedades en gran parte de los departamentos de Alto Paraná, Canindeju, Amambay y Chaco, concentrados en las tierras más fértiles y ricas del país.
---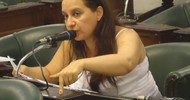 Corrientes Hoy | 13 mar 2014
La diputada provincial Sonia López presentó un proyecto de Ley mediante el cual solicita la reglamentación del artículo 61 de la Constitución Provincial que prohíbe la venta de tierras que rodean Recursos Naturales correntinos a capitales extranjeros.
---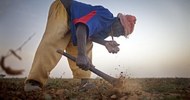 GuinGuinBali | 24 ene 2012
El caso de Fanaye no es un caso aislado y Senegal sólo es la punta del iceberg de lo que está pasando en África.
---