Food crisis and the global land grab
farmlandgrab.org weekly | 05 Mar 2014
---
Support Senegalese farmers and herders.
Tell
Italy's Tampieri Financial Group to withdraw from the 20,000 ha Senhuile project.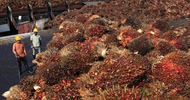 Reuters | 04 Mar 2014
China's biggest grains trader COFCO Corp is in talks to buy Noble Group Ltd's agribusiness arm in a deal that would value the division at around $1 billion.
---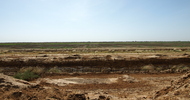 RFI | 03 Mar 2014
A new report on a government-sanctioned land grab in Senegal shows a new deal that threatens thousands of Peul pastoralists in the rural Ndiel area.
---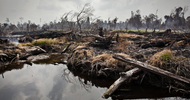 jakarta Post | 03 Mar 2014
Indonesia's East Kalimantan provincial administration has set aside a 400,000 hectare plot of land for agricultural development for investors.
---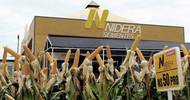 World Grain | 03 Mar 2014
China's COFCO has acquired a 51% share of Nidera to establish a strategic partnership.
---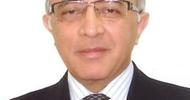 7Days | 03 Mar 2014
The CEO of Emirates Investments Group calls for investment "in agricultural land abroad or leasing land to a professional who can manage it more efficiently with better practices."
---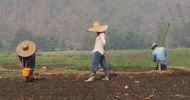 Myanmar Times | 03 Mar 2014
"Crony companies" with extreme wealth and political leverage have become the new driver of land grabs in different parts of Burma, often financially backed by foreign investors.
---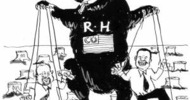 PNG Exposed | 03 Mar 2014
Loggers have used Special Agriculture and Business Leases to take control of over 5 million hectares of forest – more than 10% of Papua New Guinea's total landmass.
---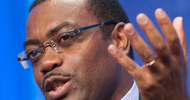 Daily Independent | 03 Mar 2014
Nigeria's Minister of Agriculture and Rural Development says his Ministry is working actively with state governments to secure land for genuine investors to address the issue of access to land.
---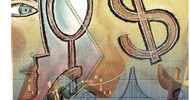 Wall Street Journal | 03 Mar 2014
Worldwide, farmland is a hot investment area, but it's also controversial, opaque, illiquid and sometimes relies on local operation that presents a risk of fraud.
---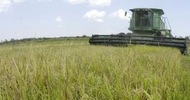 Africa Review | 01 Mar 2014
In five short years, rich countries have acquired about 80 million hectares of land in Africa and other developing countries in what is now a worrying trend.
---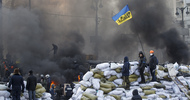 Agrimoney | 28 Feb 2014
Danish-based Trigon Agri downplayed the risk to agriculture from Ukraine's crisis, saying it would probably herald a "better business environment".
---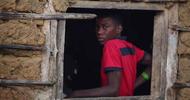 Al Jazeera | 27 Feb 2014
Al Jazeera's Fault Lines investigates the threats facing Colombian farmers struggling to return to their land.
---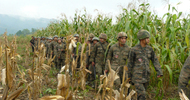 Trócaire | 27 Feb 2014
Update on the Rio Frio community who were forcibly evicted off their land in the Polochic Valley to make way for a sugarcane plantation.
---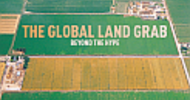 Zed Books | 27 Feb 2014
"A comprehensive and much-needed intervention on one of the most hotly contested but little-understood issues facing countries of the South today."
---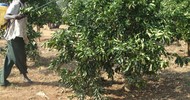 Tanzania Daily News | 27 Feb 2014
Growers associations have signed a Memorandum of Understanding to strengthen farmers' participation in the design and implementation of the Southern Agriculture Growth Corridor of Tanzania.
---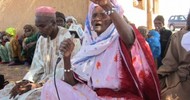 Ndiaël Collective et al | 27 Feb 2014
Farmers and herders from Senegal demand the scrapping of a land deal that threatens the lives of 9,000 people. Please join their action now!
---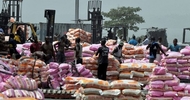 Reuters | 25 Feb 2014
The country is pinning its hopes on foreign companies, like trading giant Louis Dreyfus Commodities, with which it has signed agreements under which the firms will oversee rice output and marketing in 10 production zones.
---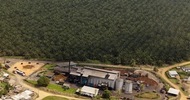 Jeune Afrique | 17 Feb 2014
To make up for a shortfall in financing of the agriculture sector, 24 million ha have been made available to private investors.
---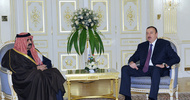 APA | 05 Feb 2014
Azerbaijani Minister of Agriculture Heydar Asadov meets with representatives of Qatar Holding to study opportunities for investment in Azerbaijan's agriculture.
---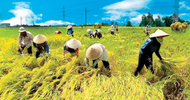 VietNamNet | 23 Jan 2014
SSI, a Vietnames securities company, has joined forces with LR Group to set up a $150 million fund to invest in agriculture.
---
Sénégal : 37 villages de Ndiaël privés de leurs terres
Appel urgent : 9 000 personnes de 37 villages affectés, plus de 26 000 hectares de terres protégées accaparées... Aidez-nous à mettre un terme à ce projet scandaleux : ne laissons pas le champ libre à Senhuile-Sénéthanol! Signez ici :
http://www.peuples-solidaires.org/appelurgentsenegal/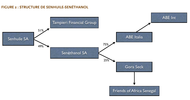 Le Quotidien | 04 mar 2014
Le projet Sen huile-Sen éthanol présente des ramifications troublantes. Derrière sa vitrine opaque se cachent une foultitude de connexions qui plongent leurs ramifications en Italie, aux Etats-Unis, au Brésil, au Panama et dans les hautes sphères de l'Administration sénégalaise.
---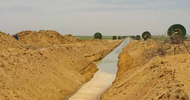 Le Quotidien | 04 mar 2014
Un rapport d'Oakland Institute, assis sur une enquête de terrain, met à nu les impacts négatifs du projet Sen huile-Sen éthanol et corrobore les informations du journal Le Quotidien.
---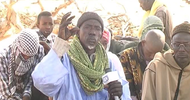 Libération | 27 fev 2014
Monoculture industrielle contre système pastoral : Senhuile SA a bien multiplié les promesses (hôpitaux, écoles, bourses). Une poignée d'emplois est venue. «Des jobs mal payés, jetables, qui consistent surtout à faire de la surveillance des champs. Une misère», déplore Ardo Sow.
---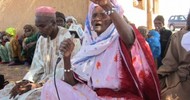 Collectif de Ndiaël et al. | 27 fev 2014
Des paysans et des éleveurs du Sénégal exigent la fin d'une transaction foncière qui menace les vies de 9000 personnes. Soutenez leur action !
---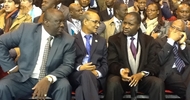 Terre-Net | 26 fev 2014
Le ministre ivoirien de l'Agriculture Mamadou Sangafowa Coulibaly a tenté de rassurer et convaincre les entrepreneurs français qui avaient fui la guerre de revenir et miser sur son pays.
---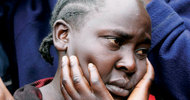 TJN et al | 14 fev 2014
Karuturi Ltd, l'entité de production florale de Karuturi Global Ltd au Kenya, est au bord de l'effondrement financier et vient d'être placé sous administration judiciaire. L'un des pires accapareurs de terres de la planète est dans la situation la plus difficile qu'il ait jamais connue.
---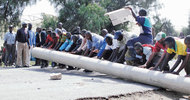 TJN et al | 14 fev 2014
Un résumé des derniers événements au 13 février 2014 publié par Tax Justice Network, Forum Syd Kenya, GRAIN, Anywaa Survival Organisation et le South Indian Coordination Committee of Farmers Movements
---
Acción urgente :
Hoy, las comunidades de la región de Ndiaël, en el norte de Senegal, se oponen al proyecto Senhuile-Sénéthanol que les arrebata sus tierras y sus medios de vida y de sustento. La seguridad alimentaria de 9 mil habitantes de la zona afectada por el proyecto está siendo seriamente amenazada por la empresa italiana. Este acaparamiento de tierras no tomó en cuenta los derechos de las comunidades locales. Hay que detener por completo este proyecto.
http://www.oaklandinstitute.org/senegal-accion-urgente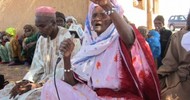 Colectivo de Ndiaël et al. | 28 feb 2014
Un grupo de campesinos y pastores del noroeste de Senegal está viajando por Europa para exigir que se cancele un negocio con tierras que amenaza la vida y los modos de subsistencia de unas 9 mil personas. Por favor ¡apoye su acción ahora!
---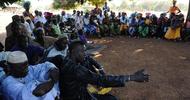 ABC | 27 feb 2014
La llegada de una empresa española no trae el progreso prometido y abre un conflicto con ciudadanos que se han visto empobrecidos y desplazados de sus tierras.
---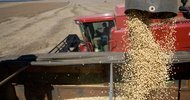 Infobae | 27 feb 2014
Es una de las cinco cerealeras más grande del mundo y muy importantes en Argentina. Aunque no hay información oficial, la operación se cerraría en u$s600 millones. El grupo asiático busca garantizare alimentos en el futuro
---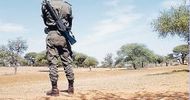 Metro | 04 Mar 2014
Questa è una storia che nasce a Ravenna e finisce in Senegal. E, in mezzo, fa il giro del mondo.
---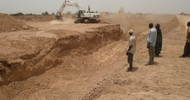 Pagina 99 | 03 Mar 2014
Un'impresa di Ravenna, il Gruppo Tampieri, investe in terre nel paese africano. E una popolazione perde l'accesso a pascoli e acqua.
---