Food crisis and the global land grab
farmlandgrab.org weekly | 19 Feb 2014
---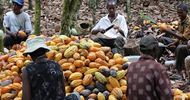 Guardian | 18 Feb 2014
Critics of the initiative, however, fear the commercialisation of agriculture will not benefit small-scale farmers
---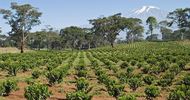 Guardian | 18 Feb 2014
Critics of New Alliance say private investment and improvements in rural infrastructure will not liberate people from poverty
---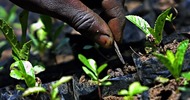 Guardian | 18 Feb 2014
Pledges by African governments will make it easier for companies to do business through the easing of export controls and tax laws, and through governments ringfencing huge chunks of land for investment.
---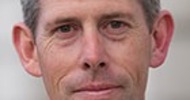 Yale 360 | 18 Feb 2014
Companies with bad environmental records are increasingly turning to a little-known nonprofit called TFT to make sure they meet commitments to improve their practices. It remains to be seen if this is just a PR move.
---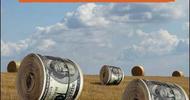 Oakland Institute | 18 Feb 2014
The wolves of Wall Street are eyeing millions of acres of US farmland that will soon come up for sale, according to a new study from the Oakland Institute
---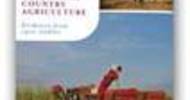 FAO | 18 Feb 2014
Papers from TICAD-V side-event on responsible agricultural investment held at Pacifico Yokohama, Yokohama, Japan on June 2, 2013 during TICAD V.
---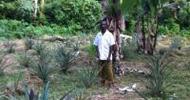 FPP | 17 Feb 2014
A new report explores how one of Indonesia's largest palm oil companies, Golden Agri Resources, is piloting its new Forest Conservation Policy in West Kalimantan.
---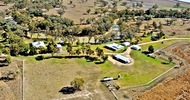 The Land | 17 Feb 2014
Chinese buyers are in negotiations to buy another well-known south-west Queensland cropping property of 11,935 ha for more than $36 million.
---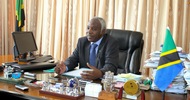 Tanzania Daily News | 16 Feb 2014
Tanzania's Minister for Agriculture says land to be used for investments would be acquired through proper channels. "Send this message to all that Tanzania's government has no plans to grab land."
---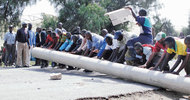 TJN et al | 14 Feb 2014
Background document accompanying the 14 February 2014 media release issued by Tax Justice Network, GRAIN, Anywaa Survival Organisation, Forum Syd Kenya and the South Indian Coordination Committee of Farmers Movements.
---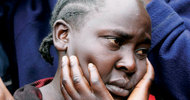 TJN et al | 14 Feb 2014
Karturi Ltd, the Kenyan flower production unit of Karuturi Global, is in financial collapse and been put under receivership. One of the world's most infamous landgrabbers is in its deepest trouble yet.
---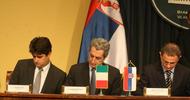 Tanjug | 13 Feb 2014
Italian confectionery group Ferrero signed with the Serbian Minister of Agriculture an agreement on the purchase of 1,000 hectares intended for the production of hazelnuts.
---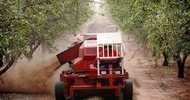 The Land | 13 Feb 2014
Olam international has concluded a $211 million sale for its vast Victorian almond orchards on the Murray River at Mildura and Robinvale as part of a minimum 18-year lease-back deal.
---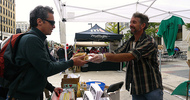 Takepart.com | 13 Feb 2014
"Farmland has now become the latest scarce 'hot' commodity for all sorts of speculators who have absolutely no interest in agriculture," says John Peck of Wisconsin-based Family Farm Defenders.
---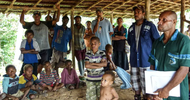 ABC | 12 Feb 2014
A Commission of Inquiry in Papua New Guinea has recommended an Australian-led company involved in obtaining leases over more than two million hectares of traditional land be investigated for criminal misconduct and conspiracy.
---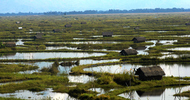 Imphal | 31 Jan 2014
Groups from across Asia meet in Manipur to share their experiences on some of the key process of land grabbing and its impact on agriculture in their respective countries.
---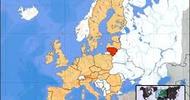 Reuters | 18 fev 2014
La Lituanie va organiser un référendum sur une interdiction de vendre des terrains à des étrangers
---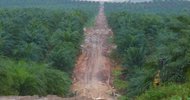 Observatoire des Multinationales | 17 fev 2014
Pour Yale Environment 360, le journaliste Fred Pearce dresse le profil de The Forest Trust (TFT), une petite firme de consultance qui aide ces grands groupes mal famés à rendre leurs pratiques plus durables
---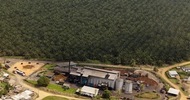 Jeune Afrique | 17 fev 2014
Pour rattraper le retard en matière de financement du secteur, 24 millions d'hectares ont été mis à disposition d'investisseurs privés. Riz, café, hévéa, ils peuvent tout produire !
---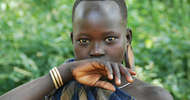 Survival France | 12 fev 2014
Le Congrès américain a pris des mesures afin d'empêcher que l'aide humanitaire apportée en Ethiopie ne soit utilisée pour financer l'expulsion forcée de peuples indigènes dans le sud-ouest du pays.
---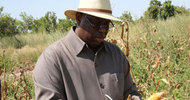 Leral.net | 12 fev 2014
Le chef de l'Etat sénégalais a demandé aux populations rurales d'offrir aux agro-industriels l'opportunité d'exploiter leurs terres. "Il ne sert à rien de garder des terres durant des millénaires sans les exploiter," a-t-il lancé.
---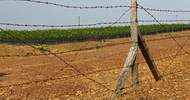 IPS | 07 fev 2014
Des entreprises multinationales telles que Nestlé et Unilever ont pris une série de nouveaux engagements par rapport aux droits fonciers des communautés et populations indigènes mais ces promesses ne semblent pas avoir fait une grande différence selon la RRI
---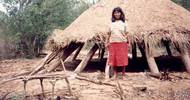 Adital | 18 feb 2014
De acuerdo con los indios, lo que se manifestó en la reunión fue "la intención de ellos de proteger lo que quedó de la floresta, pero que la intención de los hacendados es sólo deforestar".
---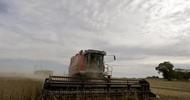 Levante | 17 feb 2014
El acaparamiento de tierras fértiles en todo el mundo durante estos tiempos de crisis se acentúa entre algunas potencias mundiales como China, países del Golfo o Estados Unidos, aunque también entre multinacionales que buscan mayores beneficios.
---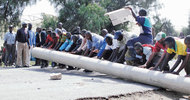 TJN et al | 14 feb 2014
Documento de fondo para acompañar el boletín de prensa del 14 de febrero de 2014 de Tax Justice Network, Forum Syd Kenya, GRAIN, Anywaa Survival Organisation y South Indian Coordination Committee of Farmers Movements
---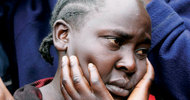 TJN et al | 14 feb 2014
Karuturi Ltd, la unidad de producción florícola de Karuturi Global en Kenya, entró en colapso financiero y fue puesta bajo administración judicial. Uno de los acaparadores de tierras más infames del mundo está sumido en los más grandes problemas que haya tenido jamás.
---
Les accaparements de terre : Quels outils pour lutter contre ?

AFASPA | Paris | 19 Feb 2014

Le responsabilità italiane sull'accaparramento di terra in Senegal. La voce delle comunità locali

Re:Common, ActionAid, GRAIN, Oakland Institute, Peuples Solidaires | Rome | 03 Mar 2014