Food crisis and the global land grab
farmlandgrab.org weekly | 29 Jan 2014
---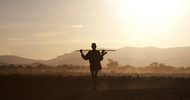 Al Jazeera | 29 Jan 2014
As the economy thrives, filmmakers Veronique Mauduy and Romain Pelleray examine the plight of Ethiopians forced from their land to make way for foreign investors.
---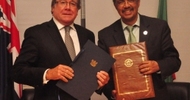 National Party | 28 Jan 2014
The arrangement will provide a government-to-government framework to encourage commercial partnerships between New Zealand and Ethiopian agricultural interests.
---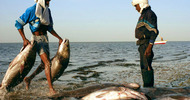 AFP | 28 Jan 2014
The investments, equivalent to almost a fifth of the size of the economy, will pump cash into fisheries, agriculture, livestock, health and roads while funding imports from Arab countries to the tune of $145 million.
---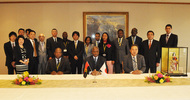 Macauhub | 28 Jan 2014
Marubeni plans to plant sugar cane on an area of 75,000 hectares and to construct a factory to transform the sugar cane into sugar and ethanol.
---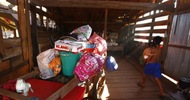 VOA | 28 Jan 2014
A Cambodian minority group in northern Preah Vihear province is calling for the cancelation of two licenses for Chinese companies accused of grabbing thousands of hectares of land.
---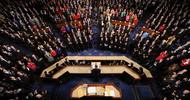 Oakland Institute | 27 Jan 2014
The 2014 Omnibus Appropriations Bill contains provisions that ensure that US development funds are not used to support forced evictions in Ethiopia.
---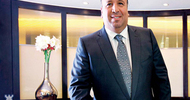 East African | 27 Jan 2014
"If you are satisfied with a one per cent return on your investment, buy 10-year Swiss bonds. Otherwise, go to Africa."
---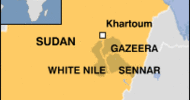 SUNA | 27 Jan 2014
The Sennar State government signed an MoU with an Algerian company engaged in the production of sugar and edible oils, covering 405,000 acres.
---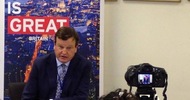 Irrawaddy | 27 Jan 2014
The UK's business ambassador for agriculture and CEO of large-scale agriculture firm Velcourt Group, James Townshend, met with Burmese government officials and toured agricultural projects in the country.
---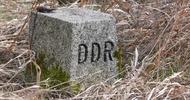 AFP | 26 Jan 2014
Land prices in eastern Germany are rising at dizzying rates and local farmers feel they are being squeezed out by foreign investors in a phenomenon known as "land grabbing".
---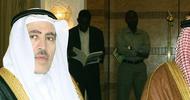 Arab News | 24 Jan 2014
Saudi companies are making major forays into agriculture in Sudan as is evident from the recent acquisition of agricultural lands covering an area of approximately 4,000 acres in Sudan's northern region
---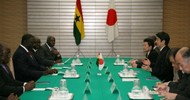 GNA | 24 Jan 2014
Ghana government pledges its "absolute support" for Marubeni's sugar plantation project in Northern Ghana, saying it will facilitate the acquisition of land.
---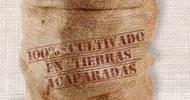 Alianza por la solidaridad | 23 Jan 2014
Agrogeba has taken control of several farms in Guinea-Bissau in a clear case of land grabbing, according to the Declaration of Tirana, and a clear violation of human rights
---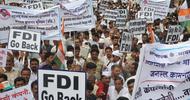 The Hindu | 23 Jan 2014
The Indian government has formed a Cabinet committee to examine the possibility of opening up agricultural land to Foreign Direct Investment, following a proposal to let foreign realtors buy agricultural land.
---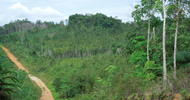 The Ecologist | 23 Jan 2014
A palm oil company's 'forest conservation' programme in Indonesia has ended up being a second land grab, writes Marcus Colchester - seizing resources from local communities' control.
---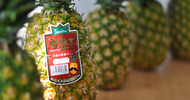 Xinhua | 23 Jan 2014
NPA launched the actions against the Sumitomo subsidiary because of its land grabbing and the destructive operations of its pineapple and banana plantations.
---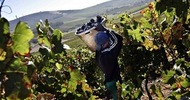 Guardian | 23 Jan 2014
Land deals between African governments and foreign investors threaten farmers' way of life, while investing in farming would increase productivity and wealth, says Ruth Hall
---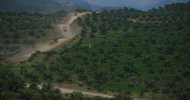 Regneskogfondet | 23 Jan 2014
Storebrand, the largest private pension fund in the Nordic region, is divesting its shares in eleven of the twelve palm oil companies in which it is invested.
---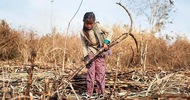 Canberra Times | 23 Jan 2014
ANZ is financing a Cambodian sugar plantation that has involved child labour, military-backed land grabs, forced evictions and food shortages.
---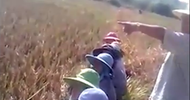 RFA | 22 Jan 2014
A citizen video shows a rare confrontation between authorities and villagers in Bokeo Province, Northern Laos, where villagers gathered to block construction workers from digging up their rice fields for a Chinese investor.
---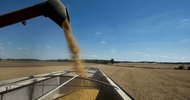 Global Times | 22 Jan 2014
Chinese entrepreneurs are going global ahead of officials. Countries with developed agriculture such as the US, Australia, Chile and Argentina have become their prime destinations.
---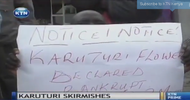 KTN | 26 Sep 2013
Workers of the troubled Karuturi farms in Kenya went on strike to demand their two months salaries. The incident came two days after four workers tried to commit suicide outside the farm's gates in protest.
---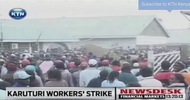 KTN | 08 Aug 2013
Business came to a halt at the expansive Karuturi flower farm in Naivasha, Kenya, after its over 3,000 workers downed tools demanding their July salaries.
---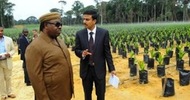 Jeune Afrique | 27 jan 2014
Le groupe singapourien Olam va vendre une partie de ses actifs forestiers au Gabon, d'un montant de $18 millions, à un groupe d'investisseurs chinois.
---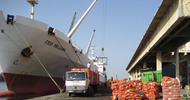 APS | 24 jan 2014
Les 10.000 hectares prévus pour accueillir le PDIDAS seront l'objet d'une "gestion concertée", entre les populations locales, le gouvernement et les investisseurs, selon le Premier ministre.
---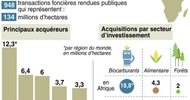 Slate Afrique | 24 jan 2014
En concédant leurs surfaces agricoles, les pays africains mettent en danger la survie des populations locales, selon l'équipe de Slate Afrique
---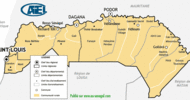 Vivre Durable | 23 jan 2014
En juillet 2013, le conseil rural de Dodel, dans la Vallée du Fleuve Sénégal, a décidé d'affecter 5000 ha à la société SIDE Sarl qui prétend développer une culture irriguée de Jatropha sur des terres de dieri.
---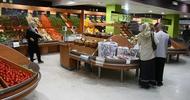 Africa Intelligence | 23 jan 2014
La compagnie Cevital multiplie les projets internationaux mais se heurte aux règles draconiennes de la Banque d'Algérie, qui interdisent les transferts de capitaux à l'étranger.
---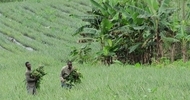 RFI | 23 jan 2014
Selon Paul Obambi, président de la chambre de commerce de Brazzaville, « Les terres fertiles que nous avons en Afrique sont encore disponibles. Il faudrait bien que nous puissions attirer un peu plus les investisseurs américains. »
---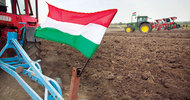 Le Monde | 22 jan 2014
Une loi hongroise stipule que les contrats d'usufruit de terres agricoles conclus entre 1994 et 2001 seront annulés le 1er mai 2014. Plusieurs centaines d'agriculteurs autrichiens, allemands, italiens et néerlandais seraient concernés, pour plus de 200 000 hectares.
---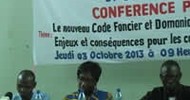 Adjinakou Bénin | 07 oct 2013
Ayant appris que des Certificats ruraux fonciers (Crf) se délivraient aux paysans, Synergie paysanne a alerté l'opinion publique sur le danger de la marchandisation des terres et de la distribution tout azimut des Crf.
---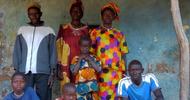 Periodismo Humano | 27 ene 2014
"Nadie nos preguntó, y desde que llegaron hemos pasado hambre". Djanabu Valde se lamenta de la llegada de Agrogeba, una empresa española que en 2010 comenzó a cultivar en los terrenos cercanos a Sara Djae, su comunidad de apenas 300 habitantes en el norte de Guinea Bissau.
---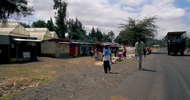 El Mundo | 17 ene 2014
Sher Karuturi Ltd exporta cada día un millón y medio de rosas a Europa según su página web pero el barrio construido para sus trabajadores no tiene electricidad por impagos.
---