Food crisis and the global land grab
farmlandgrab.org weekly | 22 Jan 2014
---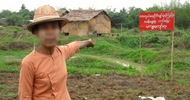 http://www.irrawaddy.org/burma/govt-recognizing-scale-land-grabs-burma-lawmakers.html | 22 Jan 2014
"We've found that they [the government] does not want to give back land to the people because they know the land has a lot of value and will be good to sell in the future."
---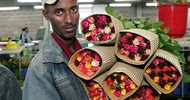 EHPEA | 20 Jan 2014
In order to meet the increasing flow of investment in the horticulture sector, the government has identified five corridors consisting of 50,000 hectares of land.
---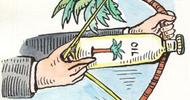 New Scientist | 20 Jan 2014
Oil palm cultivation has wrecked habitats in South-East Asia. We must avoid a rerun if the crop takes off in its native Africa
---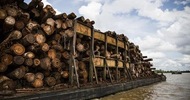 Eco-Business | 20 Jan 2014
Communities face a "double whammy" in which High Carbon Stock areas restrict locals from cultivating the land while companies establish plantations outside of the zone where people are already farming.
---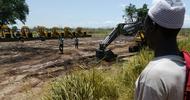 Deutsche Welle | 20 Jan 2014
Millions of hectares of land in Africa, Asia and Latin America find their way into the hands of large-scale foreign investors each year. The victims of "land grabbing" are local villagers and farmers.
---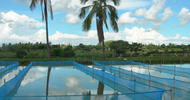 Times of Zambia | 19 Jan 2014
Zambia has granted 250 hectares of land to Bangladeshi investors who will invest more than US$1 million in the development of agriculture in Mwansabombwe District in Luapula Province.
---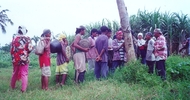 Business Mirror | 19 Jan 2014
Countries able to hurdle social and political tensions from land issues progress faster than those hobbled by inequitable land distribution, say activists..
---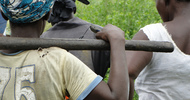 Observador Rural | 18 Jan 2014
Through detailed analysis of ProSavana documents and field research, Sayaka Funada-Classen deals with the evolution of the philosophy and speeches about the programme; the positions of the three governments involved; the possible incoherence and incompatibilities of implementing ProSavana.
---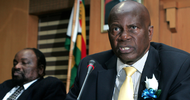 Mail & Guardian | 17 Jan 2014
Zimbabwe government officials are allegedly debating whether to expropriate Tongaat Hulett's farmlands.
---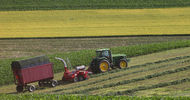 State Journal | 17 Jan 2014
A new review sought by Assembly Republicans of a law that limits foreign ownership of state land was criticized Thursday by an Assembly Democrat who called it an "end-around" attempt to change it.
---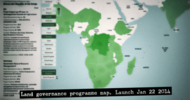 Donor Platform | 16 Jan 2014
On January 22 a comprehensive database on land and resource governance programmes funded by members of the Global Donor Working Group on Land will be presented during the AGA in Paris.
---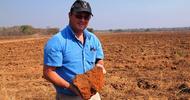 Deutsche Welle | 16 Jan 2014
Amatheon, a company part owned by the German holding company Sapinda, grows wheat and soya beans on 30,000 ha that it has leased in Zambia.
---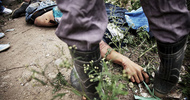 | 16 Jan 2014
International and Honduran CSOs condemn the response of the International Finance Corporation to the highly critical findings of the Compliance Adviser/Ombudsman regarding the IFC's investment in Corporación Dinant in Honduras
---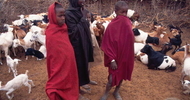 Tanzanian Daily News | 16 Jan 2014
The Tanzanian government is not eager to parcel out too much land to transnational corporations, writes the Tanzania Daily News.
---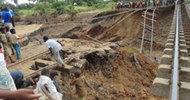 Kyodo News | 13 Jan 2014
Farmers and civil society organizations respond strongly over large scale agricultural program, planned in the north area of Mozambique, which will be lead by Japan cooperating with Brazil.
---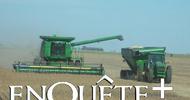 Enquête+ | 22 jan 2014
Instruit par les scandales liés à l'accaparement des terres arables, l'État sénégalais veut promouvoir une sorte de partenariat public-privé entre différents modes d'exploitations pour l'émergence d'une agriculture moderne et durable.
---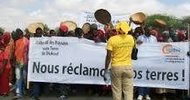 APA | 20 jan 2014
La clarification de la question foncière constitue un préalable pour la signature d'une convention de financement de la Banque mondiale sur le développement de l'agrobusiness au Sénégal
---
AFP | 19 jan 2014
Les grandes exploitations agricoles de ex-RDA héritées du communisme attisent la convoitise d'investisseurs et les prix flambent dans cette partie de l'Allemagne où la grogne monte contre le "landgrabbing".
---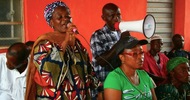 GRAIN | 07 jan 2014
Depuis un certain temps déjà, ceux qui travaillent avec les communautés locales dans le district de Pujehun tentent d'avertir le gouvernement et l'entreprise de la dégradation de la situation.
---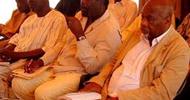 Xibar | 06 oct 2013
Le nouveau régime semble donc s'inscrire dans le même sillage que Wade en ce qui concerne la réforme foncière et le type d'Agriculture à promouvoir
---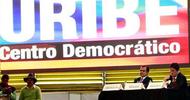 El Tiempo | 20 ene 2014
Una de las propuestas que presentó el Centro Democrático en Colombia es la restricción de la propiedad de la tierra a las empresas extranjeras, aunque no definió el límite de apropiación.
---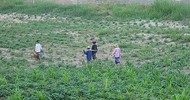 IPS | 20 ene 2014
La cuestión clave para algunos recién llegados al mundo de los negocios de Birmania parece ser el acceso a la tierra.
---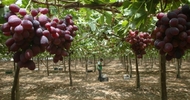 Gestión | 09 ene 2014
Las empresas Concha y Toro, Grupo San Pedro y Santa Rita estarían mirando con gran interés arribar a Perú a través de compras directas o joint venture con socios locales.
---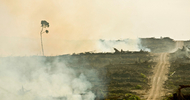 The Broker | 07 ene 2014
Nunca todos los logros y esfuerzos lograrán terminar el acaparamiento pero dejan precedentes importantes y enseñanzas para el presente y futuro de la humanidad ante el muro empresarial que se ha cimentado para justificar la desigualdad rural, la crisis ambiental, y el control de la tierra.
---
ADECRU | 17 Jan 2014
?????????????????ADECRU?????????? ADERCU???????????????????????????? - See more at: http://farmlandgrab.org/post/view/23045#sthash.lo9p0HOZ.dpuf
---
The Nampula Civil Society Organizations' Provincial Platform | 17 Jan 2014
Press Release regarding the Prime Minister of Japan, Mr. Shinzo Abe, visit to Mozambique
---
World Bank 2014 land & poverty conference

World Bank | Washington DC | 24 Mar 2014