Food crisis and the global land grab
farmlandgrab.org weekly | 15 Jan 2014
---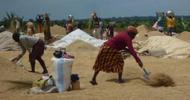 Think Africa Press | 15 Jan 2014
Some say the agribusiness Gadco's presence in eastern Ghana is the best thing that's ever happened in the region. Others fear that there are accidents waiting to happen.
---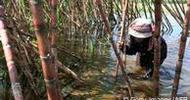 Deutsche Welle | 15 Jan 2014
Farmers in Cambodia say a European free trade initiative set up to boost the Cambodian economy has instead forced them off their land.
---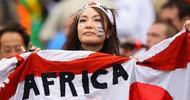 Kyodo | 14 Jan 2014
Farmers and civic groups in Mozambique urged Japan during Prime Minister Shinzo Abe's trip to Africa to halt an agricultural program it is promoting in their country that they say could result in land grabbing.
---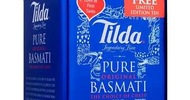 Just-Food | 14 Jan 2014
US natural and organic food group Hain Celestial has acquired premium Basmati rice manufacturer Tilda Ltd, which operates an 1,100 ha rice plantation in Uganda.
---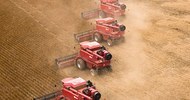 Euromoney | 14 Jan 2014
Transport costs have made the country's agriculture industry uncompetitive. But new infrastructure projects should transform the opportunities some have seen in land values.
---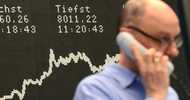 Euromoney | 13 Jan 2014
This year could see a surge in interest in farmland from investors with very little experience in this complicated asset class, reports Euromoney
---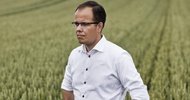 aiCIO | 13 Jan 2014
A poorly performing bonds environment has led AP Pension to set up its own special agricultural investment fund and buy its first farm.
---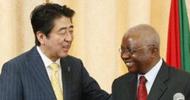 PPOSC | 13 Jan 2014
Civil society organizations in Nampula disown the accord and declarations made during the Japanese prime minister's recent visit to Mozambique
---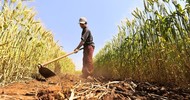 Wall Street Journal | 13 Jan 2014
Cofco makes offer for stake in Nidera, which produces soybeans on over 20,000 ha in Argentina.
---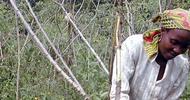 ECDPM | 13 Jan 2014
Africa is being heralded as the new frontier for commercial farming but, as governments and investors sign deals, a counter-movement of family farmers is promoting alternative pathways to development.
---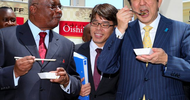 Asahi Shimbun | 13 Jan 2014
A major reason for Japan's investment and agricultural land development are the moves being made by China.
---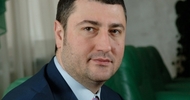 Kyiv Post | 13 Jan 2014
Cargill has doled out $200 million for a stake in UkrLandFarming, Ukraine's largest agribusiness holding, in a potentially far-reaching deal that sources said would see both groups partner up in future grain exports to China and other growing markets.
---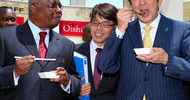 Asahi Shimbun | 13 Jan 2014
Prime Minister Shinzo Abe is on a mission of business diplomacy in his current trip to Africa to secure valuable natural resources for Japan.
---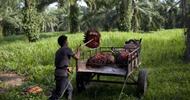 Al Jazeera | 12 Jan 2014
Investigation says loan to Honduran palm oil magnate, alleged to be linked to activist deaths, violated bank's rules.
---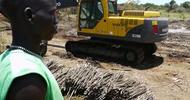 Afrogadaa | 11 Jan 2014
The unconstitutional government land program may be the most painful tragedy for the framers of southern and western Ethiopia that they can ever tell, if they are allowed to tell it.
---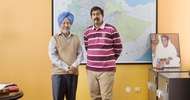 Africa Intelligence | 10 Jan 2014
The Ethiopian Investment Agency (EIA) has withdrawn 3,000 investment permits that it had previously granted to Ethiopian and foreign companies, including Karuturi Global Ltd.
---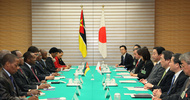 ADECRU | 10 Jan 2014
President Armando Emilio Guebuza and PM Shinzo Abe must respect the legitimate and sovereign demands of the people of Mozambique, Brazil and Japan and suspend ProSavana and the G8 New Alliance.
---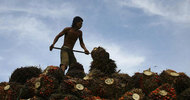 FOEi | 09 Jan 2014
Palm oil is cheap because it's produced by a global industry built on land grabbing, human rights abuses and environmental devastation.
---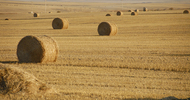 Western Producer | 09 Jan 2014
Investors from Saudi Arabia and United Arab Emirates have asked Ed Smith, a southern Alberta hay exporter, to help them buy land in North America.?
---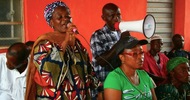 GRAIN | 07 Jan 2014
Police in Sierra Leone open fire on villagers gathered to express their grievances over the lease of 6,500 hectares of land to the Socfin Agricultural Company. Only the latest incident in a deteriorating situation.
---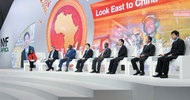 UK Zambians | 31 Dec 2013
The China-Africa Development Fund, the nation's largest equity fund focused on African investments, will raise another $2 billion in 2014 to boost the continent's agricultural and steel sectors
---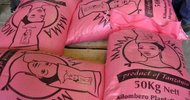 BBC | 23 Dec 2013
As investment deals between big business and the government are made across Tanzania, those working on behalf of small-scale farmers argue that more needs to be done to ensure their needs are not overlooked.
---
Flora Culture International | 18 Dec 2013
The Kenya Flower Council foresees huge implications for the country when Karuturi goes down, reports Flora Culture International
---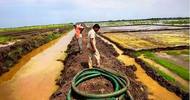 The Reporter | 23 Nov 2013
The Pakistani company MCG Consulting, which had been working with Saudi Star Agricultural Development Plc on a rice farm in the Gambella Regional State, has pulled out of the project.
---
BBC | 10 Aug 2013
India and China are pushing heavily to open new markets in Africa but how do the local people feel about the results? BBC News video report.
---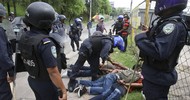 Financial Afrik | 13 jan 2014
La mésaventure qui vient d'arriver au Honduras à la Société financière internationale, le bras armé de la Banque mondiale pour financer le secteur privé, aurait pu servir de base à la trame d'un scénario pour un thriller financier comme Hollywood en a le secret.
---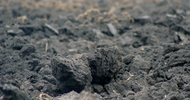 AFP | 13 jan 2014
Le géant américain du négoce agricole Cargill a acquis 5% du premier producteur agricole ukrainien, Ukrlandfarming, comptant accroître les exportations vers la Chine de céréales de cette ex-république soviétique aux "terres noires" très fertiles.
---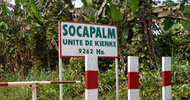 CCFD-TS | 10 jan 2014
Les agences de développement comme l'AFD doivent impérativement renforcer leurs exigences en matière de responsabilité sociale et environnementale des investisseurs privés tels que la Socapalm au Cameroun qu'elles financent.
---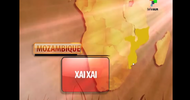 Pachamama Telesur | 11 dic 2013
Grandes corporaciones, especialmente chinas y saudíes, están comprando enormes extensiones de tierra en países africanos.
---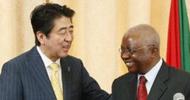 PPOSC-N | 13 Jan 2014
Plataforma Provincial da Sociedade Civil de Nampula : O "generoso apoio" do Governo Japonês realiza-se numa perspectiva de continuidade do colonialismo
---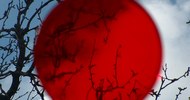 Reflectindo sobre Moçambique | 12 Jan 2014
Na verdade, a equipa trilateral do ProSavana é portadora de uma direção e pensamento problemático, perigoso e contra os interesses soberanos dos camponeses e das camponesas.
---
Global AgInvesting Middle East 2014

GAI + Food Security Centre of Abu Dhabi | Abu Dhabi | 24 Feb 2014