Food crisis and the global land grab
farmlandgrab.org weekly | 01 Jan 2014
---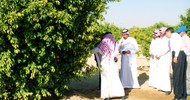 Zawya | 30 Dec 2013
The Agricultural Development Fund, the Islamic Development Bank and the Arab Authority for Agricultural Investment & Development are holding talks to provide insurance on the agricultural projects being funded by King Abdullah's Initiative for Saudi Agricultural Investment Abroad
---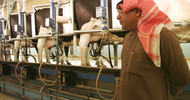 Reuters | 30 Dec 2013
The desert states of the Gulf are changing tack in their multi-billion dollar search for food security.
---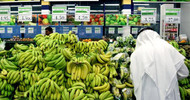 Zawya | 29 Dec 2013
Agriculture Minister Fahd Balghunaim will inaugurate Sunday a portal for the King Abdullah Initiative for Agricultural Investment Abroad.
---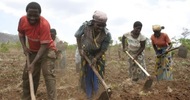 IPS | 28 Dec 2013
The ProSavana programme in the Nacala Corridor is expected to intensify conflicts over land by attracting companies focused on large-scale production.
---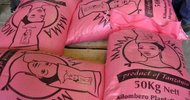 BBC | 23 Dec 2013
As investment deals between big business and the government are made across Tanzania, those working on behalf of small-scale farmers argue that more needs to be done to ensure their needs are not overlooked.
---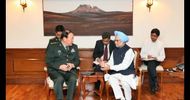 Hindustan Times | 22 Dec 2013
Foreign companies from Britain, US, Austria and Thailand have concluded 36 deals to buy agricultural land in India in the states of Gujarat, Orissa, West Bengal and Andhra Pradesh.
---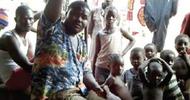 CorpWatch | 10 Dec 2013
Sierra Leone police opened fire on a group of protestors who were demonstrating against a palm oil plantation being developed by Socfin, a French agri-business giant.
---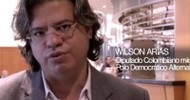 Telebraille | 09 Dec 2013
The debate over land grabbing in Colombia by European multinational companies has crossed borders and has aroused the interest of the European Parliament.
---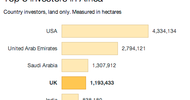 Guardian | 27 Nov 2013
The UK is the fourth largest investor in the world in African land - but how much does it have and what is it using it for?
---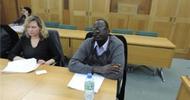 ASO | 26 Nov 2013
In Ethiopia, where pastoralists and indigenous communities are displaced and evicted from their traditional lands amidst widespread human rights abuses, history is repeating itself.
---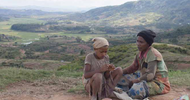 Re:Common, SIF, TANY | 13 Nov 2013
This joint report from Re:Common, SIF and TANY takes the reader through five regions of Madagascar exposing the consequences and impacts of six land grab projects led by foreign investors.
---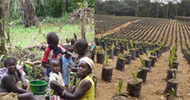 WRM | 05 Nov 2013
Members of communities affected by industrial monoculture oil palm plantations and other organizations from Africa, Europe, the Americas and Asia reaffirm opposition to land and forsst grabs.
---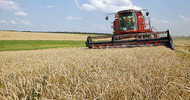 China Ukraine News Blog | 05 Nov 2013
With vast tracts of rich, black earth but antiquated infrastructure, Ukraine is attracting interest from Chinese companies hoping to meet their nation's growing demand for grains and meat.
---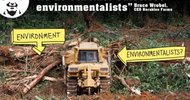 Afrik.com | 30 Oct 2013
Au Cameroun, le projet pharaonique et controversé de la société américaine Herakles Farms de planter des palmiers à huile semble avoir tourné court. Et le pdg de la firme a disparu comme par enchantement.
---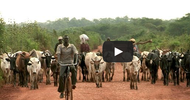 Journeyman Pictures | 28 Oct 2013
Ethiopia's huge agricultural output has brought about an economic miracle for the nation. But inhabitants are being pushed out of their native land by foreign investors and have no share in the profits.
---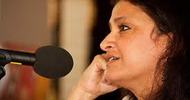 Redeye Collective | 21 Oct 2013
Anuradha Mittal of the Oakland Institute speaks abouthow farmers in Ethiopia are being pushed off their land to make way for multinational agribusiness.
---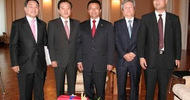 TANY | 16 Oct 2013
Five years after it was proposed, Daewoo Logistics' agribusiness project, which envisioned a 99-year lease of 1.3 million ha in four regions of Madagascar, has now returned to the news.
---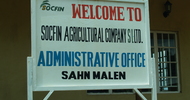 Green Scenery | 15 Oct 2013
Five members of Malen Affected Land Owners Association arrested by police for allegedly destroying oil palms of Luxembourg-based SOCFIN say they are being unfairly targeted by those profiting from the plantation.
---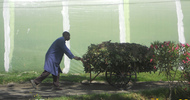 CorpWatch | 10 Oct 2013
Flower growers in Kenya have gone on strike to protest unpaid wages from Karuturi Global, the Indian flower export multinational.
---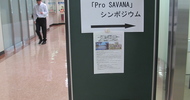 | 30 Sep 2013
We, civil society organizations in Japan, call on the Japanese Ministry of Foreign Affairs and the Japan International Cooperation Agency for the immediate suspension and fundamental review of the ProSAVANA program.
---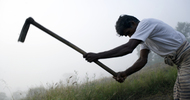 Dow Jones | 25 Sep 2013
The Asian Development Bank plans to pick up direct equity stakes in food and agri-business enterprises in the region next year, a senior official said.
---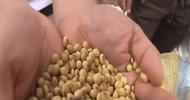 NHK | 13 Jun 2013
NHK World video report looks at Itochu's efforts to grow soybeans for export in Mozambique in collaboration with JICA.
---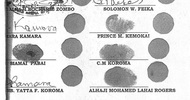 | 31 Dec 2012
Lesse between Aristeus Palm Oil Limited and the Chiefdom Council of Sorogbema (Pujehun District), for 47,567 ha.
---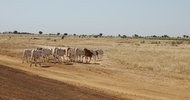 APS | 30 dec 2013
Des populations de Gnith ont exprimé, dimanche, leur rejet du projet Senhuile-Senéthanol, bénéficiaire d'une affectation de 20 000 ha dont l'essentiel se trouve dans leur communauté rurale.
---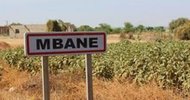 Sen24heures | 27 dec 2013
La tension liée à la cession de terres à Mbane à des dignitaires du régime de Wade et à la Compagnie sucrière sénégalaise ne s'est pas toujours estompée. Loin s'en faut.
---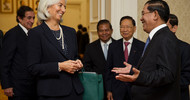 Slate.fr | 27 dec 2013
Le FMI a agi comme si l'accaparement des terres n'existait pas au Cambodge lorsque Mme Lagarde a rencontré Hun Sen début décembre
---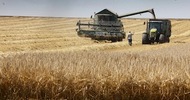 Le Courrier des Balkans | 27 dec 2013
La ruée vers les bonnes terres agricoles de Roumanie va s'intensifier : le gouvernement a adopte? un projet de loi libe?ralisant la vente de terres agricoles aux citoyens europe?ens a? partir de 2014.
---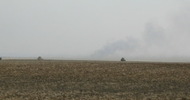 La France Agricole | 26 dec 2013
Hokkaido Bank et un pool d'investisseurs japonaises pourraient investir dans des terres agricoles russes
---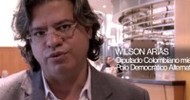 Telebraille | 09 dec 2013
25 Membres du Parlement Européen ont écrit une lettre exprimant leur préoccupations quant à l'accaparement de terres en Colombie
---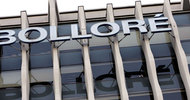 Survie | 14 nov 2013
Le groupe Bolloré, expert patenté des poursuites en diffamation et autres intimidations permettant de bâillonner toute critique, alimente à nouveau l'actualité judiciaire. Mais, cette fois-ci, pas uniquement à son profit.
---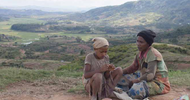 Re:Common, SIF, TANY | 13 nov 2013
Ce nouveau rapport de Re:Common, SIF et TANY vous amènera dans cinq régions de Madagascar et vous apprendra les conséquences et impacts de six projets d'accaparement de terres par des investisseurs étrangers.
---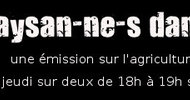 Radio Canut | 09 nov 2013
Entretien radiophonique avec Massa, autour des problématiques et des luttes sur les accaparements de centaines de milliers d'hectares de terres au Mali
---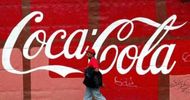 Belga | 08 nov 2013
Coca-Cola a décidé de mettre en oeuvre une politique de "tolérance zéro" des accaparements de terres dans sa chaîne d'approvisionnement, indique vendredi Oxfam dans un communiqué de presse.
---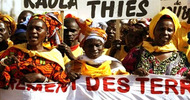 Le Soleil | 05 nov 2013
Les Ong africaines avertissent les autorités du continent des impacts négatifs sur la sécurité alimentaire que pourront engendrer les acquisitions massives de terres en Afrique au détriment des communautés.
---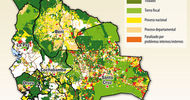 La Razón | 30 nov 2013
El Gobierno anunció que la disposición será establecida en una ley
---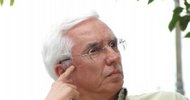 MOIR | 22 nov 2013
"A pesar de nuestras reiteradas advertencias –las mías y las de Wilson Arias, también congresista del Polo–, su ministro radicó el proyecto modificatorio de la Ley 160 de 1994"
---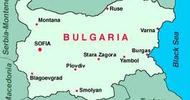 Diario Sur | 22 oct 2013
La ampliación de la moratoria prevista en el Tratado de Adhesión de Bulgaria a la UE, que finaliza el 1 de enero de 2014, fue aprobada por 171 diputados, mientras que 38 votaron en contra y 12 se abstuvieron.
---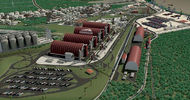 La Información | 22 oct 2013
La casa comercial japonesa Sojitz informó hoy que ha decidido invertir en la brasileña Cantagalo, empresa agrícola y recolectora de grano, y su subsidiaria CGG, de cara a potenciar sus exportaciones de productos alimentarios a Asia.
---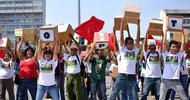 Oxfam | 19 oct 2013
El caso del Valle del Polochic es un claro ejemplo de acaparamiento de tierras.
---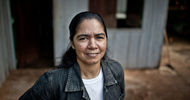 El Diario | 13 oct 2013
Perla Álvarez, defensora de los derechos humanos en Paraguay, asegura que el modelo intensivo de producción de soja está condenando a miles de personas al hambre, la exclusión y la emigración.
---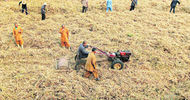 La Tercera | 13 oct 2013
China recurre a ambiciosas jugadas para asegurar provisión futura de alimentos.
---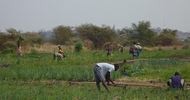 Verdade | 21 Dec 2013
O Fundo Nacala e a Nova Aliança para Segurança Alimentar e Nutricional do G8 enquanto instrumentos operacionalizadores do Prosavana, representam a destruição da agricultura camponesa.
---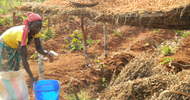 Landgrab-Japan | 20 Dec 2013
??????7??ProSAVANA??????NGO??????????????????????????? ????????????????????????????????????????????????????? ?
---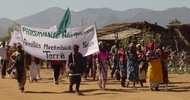 Nigrizia | 18 Oct 2013
Un'alleanza a tre tra Mozambico-Brasile-Giappone prevede di trasformare un'area di 145mila km² nel nordest del paese in un'immensa industria agroalimentare. Scatenando la mobilitazione dei contadini, della società civile e della Chiesa contro la privatizzazione della terra e lo sfratto di milioni di piccoli agricoltori.
---