Food crisis and the global land grab
farmlandgrab.org weekly | 18 Dec 2013
---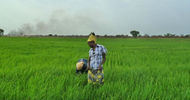 Foreign Policy | 18 Dec 2013
African countries are also welcoming big agricultural projects bankrolled by foreign investors whose goal is to send food abroad.
---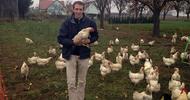 Deutsche Welle | 17 Dec 2013
Young farmers in eastern Germany are scrambling to find land as they compete with large multinationals.
---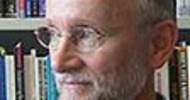 ALAI | 16 Dec 2013
Land grabbing has taken on a distinct characteristic in Latin America, as Cristobal Kay, a specialist in development and agrarian reform, explains.
---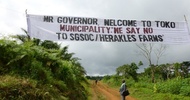 SEFE | 16 Dec 2013
Three Presidential decrees attributing lands to Herakles Farms in the South West region of Cameroon are reminiscent of colonialism and slavery.
---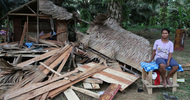 Mongabay | 14 Dec 2013
Nearly 150 homes destroyed in the latest incident in conflict between indigenous Batin Sembilan residents and former Wilmar company.
---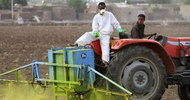 East African | 13 Dec 2013
Differing land ownership laws in East Africa are hurting the growth of agribusiness as the sector is unable to attract needed private equity funds.
---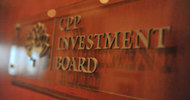 Reuters | 12 Dec 2013
Last year, CPPIB launched its agriculture investment program which is initially focusing on farmland opportunities in Canada, the United States, Australia, New Zealand and Brazil.
---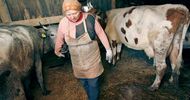 Baltic Course | 12 Dec 2013
Several farmers in Latvia report incidents with foreign entities that offer farmers highly complex land rental agreements where, should farmers fail to meet certain contractual provisions, they can lose the land.
---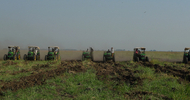 The Broker | 12 Dec 2013
Land grabbing is an expression of the dominant development model based on production and consumption patterns in which financial capital reigns.
---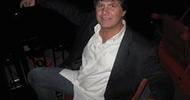 CNBC | 12 Dec 2013
Wrobel was CEO of Herakles Farms, which had sought to build palm oil farms in Cameroon.
---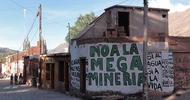 Food First | 12 Dec 2013
Peasant movements are resisting this assault on their lands and fighting to transform the system.
---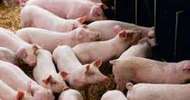 GlobeNewswire | 12 Dec 2013
Fund sells large scale pork farm in Russia to Thailand's Charoen Pokphand Foods.
---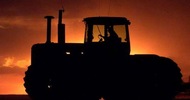 Globe and Mail | 12 Dec 2013
The Canada Pension Plan Investment Board is buying a portfolio of Saskatchewan farms, with the $128-million purchase of Assiniboia Farmland LP.
---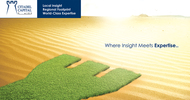 Pambazuka | 12 Dec 2013
Emerging regional powers' in the South have produced powerful finance capitalists such as the Egyptian firm, Citadel Capital. Allied with global governance institutions, such firms represent greater control over vital resources and distribution routes for private wealth accumulation
---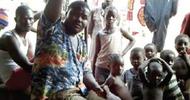 CorpWatch | 10 Dec 2013
Sierra Leone police opened fire on a group of protestors who were demonstrating against a palm oil plantation being developed by Socfin, a French agri-business giant.
---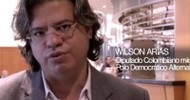 Telebraille | 09 Dec 2013
The debate over land grabbing in Colombia by European multinational companies has crossed borders and has aroused the interest of the European Parliament.
---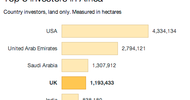 Guardian | 27 Nov 2013
The UK is the fourth largest investor in the world in African land - but how much does it have and what is it using it for?
---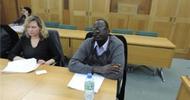 ASO | 26 Nov 2013
In Ethiopia, where pastoralists and indigenous communities are displaced and evicted from their traditional lands amidst widespread human rights abuses, history is repeating itself.
---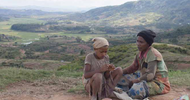 Re:Common, SIF, TANY | 13 Nov 2013
This joint report from Re:Common, SIF and TANY takes the reader through five regions of Madagascar exposing the consequences and impacts of six land grab projects led by foreign investors.
---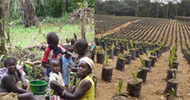 WRM | 05 Nov 2013
Members of communities affected by industrial monoculture oil palm plantations and other organizations from Africa, Europe, the Americas and Asia reaffirm opposition to land and forsst grabs.
---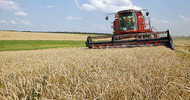 China Ukraine News Blog | 05 Nov 2013
With vast tracts of rich, black earth but antiquated infrastructure, Ukraine is attracting interest from Chinese companies hoping to meet their nation's growing demand for grains and meat.
---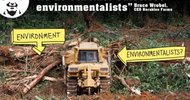 Afrik.com | 30 Oct 2013
Au Cameroun, le projet pharaonique et controversé de la société américaine Herakles Farms de planter des palmiers à huile semble avoir tourné court. Et le pdg de la firme a disparu comme par enchantement.
---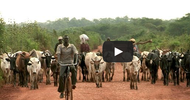 Journeyman Pictures | 28 Oct 2013
Ethiopia's huge agricultural output has brought about an economic miracle for the nation. But inhabitants are being pushed out of their native land by foreign investors and have no share in the profits.
---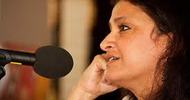 Redeye Collective | 21 Oct 2013
Anuradha Mittal of the Oakland Institute speaks abouthow farmers in Ethiopia are being pushed off their land to make way for multinational agribusiness.
---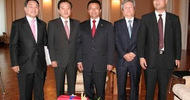 TANY | 16 Oct 2013
Five years after it was proposed, Daewoo Logistics' agribusiness project, which envisioned a 99-year lease of 1.3 million ha in four regions of Madagascar, has now returned to the news.
---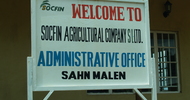 Green Scenery | 15 Oct 2013
Five members of Malen Affected Land Owners Association arrested by police for allegedly destroying oil palms of Luxembourg-based SOCFIN say they are being unfairly targeted by those profiting from the plantation.
---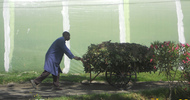 CorpWatch | 10 Oct 2013
Flower growers in Kenya have gone on strike to protest unpaid wages from Karuturi Global, the Indian flower export multinational.
---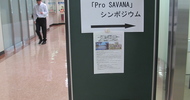 | 30 Sep 2013
We, civil society organizations in Japan, call on the Japanese Ministry of Foreign Affairs and the Japan International Cooperation Agency for the immediate suspension and fundamental review of the ProSAVANA program.
---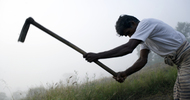 Dow Jones | 25 Sep 2013
The Asian Development Bank plans to pick up direct equity stakes in food and agri-business enterprises in the region next year, a senior official said.
---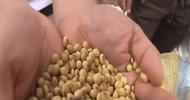 NHK | 13 Jun 2013
NHK World video report looks at Itochu's efforts to grow soybeans for export in Mozambique in collaboration with JICA.
---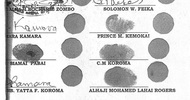 | 31 Dec 2012
Lesse between Aristeus Palm Oil Limited and the Chiefdom Council of Sorogbema (Pujehun District), for 47,567 ha.
---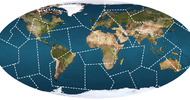 La Ligne du Temps | 18 dec 2013
Nouveau documentaire de 52 minutes qui expose des situations d'accaparement de terres en France, en Inde et au Sénégal.
---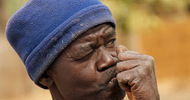 Le Soleil | 17 dec 2013
Au Sénégal, le phénomène touche déjà 669.958 ha, soit près de 30 % des surfaces arables disponibles, selon le nouveau secrétaire exécutif d'Enda Tiers-monde
---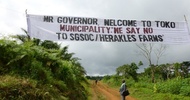 SEFE | 17 dec 2013
Les décrets présidentiels qui attribuent une portion du domaine national à Herakles ont des relents de colonialisme et d'esclavage.
---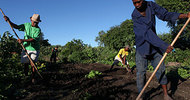 TANY | 12 dec 2013
Signée par le Collectif pour la défense des terres malgaches - TANY
---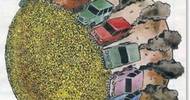 AFP | 12 dec 2013
La tentative de limiter l'usage de terres arables pour la production de biocarburants dans l'UE a été bloquée jeudi par une coalition d'Etats aux « intérêts contraires » pour la plus grande satisfaction de l'industrie.
---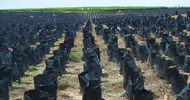 RFI | 12 dec 2013
Selon le président de Socfin, Luc Boedt, joint par RFI, la manifestation n'était pas l'œuvre de Malen et elle ne portait pas sur le projet de plantation de son groupe...
---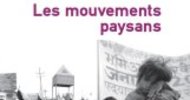 CETRI | 12 dec 2013
En Asie, Afrique et Amérique latine, les mouvements paysans mènent des dynamiques soutenues de contestation.
---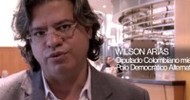 Telebraille | 09 dec 2013
25 Membres du Parlement Européen ont écrit une lettre exprimant leur préoccupations quant à l'accaparement de terres en Colombie
---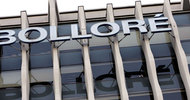 Survie | 14 nov 2013
Le groupe Bolloré, expert patenté des poursuites en diffamation et autres intimidations permettant de bâillonner toute critique, alimente à nouveau l'actualité judiciaire. Mais, cette fois-ci, pas uniquement à son profit.
---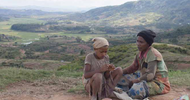 Re:Common, SIF, TANY | 13 nov 2013
Ce nouveau rapport de Re:Common, SIF et TANY vous amènera dans cinq régions de Madagascar et vous apprendra les conséquences et impacts de six projets d'accaparement de terres par des investisseurs étrangers.
---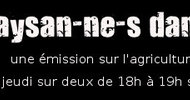 Radio Canut | 09 nov 2013
Entretien radiophonique avec Massa, autour des problématiques et des luttes sur les accaparements de centaines de milliers d'hectares de terres au Mali
---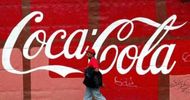 Belga | 08 nov 2013
Coca-Cola a décidé de mettre en oeuvre une politique de "tolérance zéro" des accaparements de terres dans sa chaîne d'approvisionnement, indique vendredi Oxfam dans un communiqué de presse.
---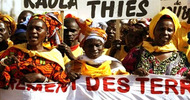 Le Soleil | 05 nov 2013
Les Ong africaines avertissent les autorités du continent des impacts négatifs sur la sécurité alimentaire que pourront engendrer les acquisitions massives de terres en Afrique au détriment des communautés.
---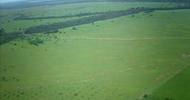 Crónica del Quindio | 17 dic 2013
La norma busca poner controles para evitar operaciones especulativas de la tierra, ante la paulatina ocupación de este bien natural, lo que lo va haciendo cada día más escaso.
---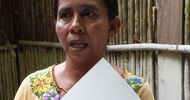 El Diario | 16 dic 2013
En Guatemala, ante el acaparamiento de tierras e imposición de monocultivos como la caña de azúcar y palma africana en el Valle del Polochic, mujeres como Matilde están alzando la voz.
---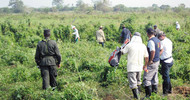 Radio Santa Fe | 12 dic 2013
La Plenaria del Senado aprobó en segundo debate un proyecto de ley que controla y pone límites a la adquisición de tierras por parte de extranjeros.
---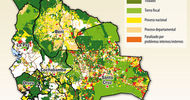 La Razón | 30 nov 2013
El Gobierno anunció que la disposición será establecida en una ley
---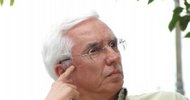 MOIR | 22 nov 2013
"A pesar de nuestras reiteradas advertencias –las mías y las de Wilson Arias, también congresista del Polo–, su ministro radicó el proyecto modificatorio de la Ley 160 de 1994"
---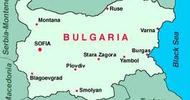 Diario Sur | 22 oct 2013
La ampliación de la moratoria prevista en el Tratado de Adhesión de Bulgaria a la UE, que finaliza el 1 de enero de 2014, fue aprobada por 171 diputados, mientras que 38 votaron en contra y 12 se abstuvieron.
---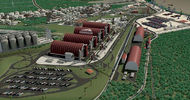 La Información | 22 oct 2013
La casa comercial japonesa Sojitz informó hoy que ha decidido invertir en la brasileña Cantagalo, empresa agrícola y recolectora de grano, y su subsidiaria CGG, de cara a potenciar sus exportaciones de productos alimentarios a Asia.
---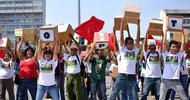 Oxfam | 19 oct 2013
El caso del Valle del Polochic es un claro ejemplo de acaparamiento de tierras.
---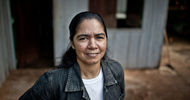 El Diario | 13 oct 2013
Perla Álvarez, defensora de los derechos humanos en Paraguay, asegura que el modelo intensivo de producción de soja está condenando a miles de personas al hambre, la exclusión y la emigración.
---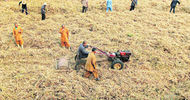 La Tercera | 13 oct 2013
China recurre a ambiciosas jugadas para asegurar provisión futura de alimentos.
---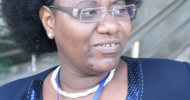 Noticias | 18 Dec 2013
A governadora de Nampula, Cidália Chaúque, defendeu há dias na capital provincial a necessidade de as comunidades, sobretudo rurais, serem consideradas sempre como interlocutoras válidas na posse e exploração da terra.
---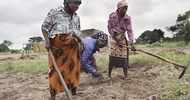 OMR | 16 Dec 2013
Sayaka Funada-Classen analisa ainda possíveis associações entre o ProSAVANA e outros megaprojectos, cuja implantação atravessa toda a zona do corredor de Nacala
---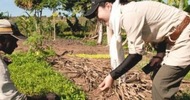 L'Indro | 13 Dec 2013
Il Paese è tra i principali protagonisti del fenomeno dell''accaparramento della terra'
---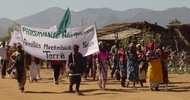 Nigrizia | 18 Oct 2013
Un'alleanza a tre tra Mozambico-Brasile-Giappone prevede di trasformare un'area di 145mila km² nel nordest del paese in un'immensa industria agroalimentare. Scatenando la mobilitazione dei contadini, della società civile e della Chiesa contro la privatizzazione della terra e lo sfratto di milioni di piccoli agricoltori.
---
Agribusiness East Africa

Grow Africa | Dar es Salaam | 28 Jan 2014

Africa Agribusiness Forum 2014

African Business | Vienna | 28 Apr 2014