Food crisis and the global land grab
farmlandgrab.org weekly | 27 Nov 2013
---
Support the
online signature campaign
launched by Sarawak indigenous leaders against land grabbing by corporations
Sarawak indigenous leaders have launched an online signature campaign against land grabbing by private and government corporations - See more at: http://farmlandgrab.org/post/view/22843-sarawak-indigenous-communities-launch-campaign-against-land-grabbing#sthash.oa7IRHv9.dpuf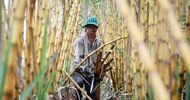 Der Spiegel | 27 Nov 2013
Human rights groups claim German taxpayer money is used to fund a program that benefits land grabbers.
---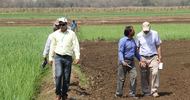 Bloomberg | 26 Nov 2013
Karuturi, like many other large-scale investors, underestimated the complexity of opening land for large-scale commercial agriculture.
---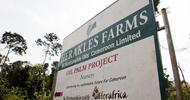 Reuters | 26 Nov 2013
Cameroon President Paul Biya has given final approval to New York venture capital firm Herakles Capital to start work on a 20,000 hectares palm oil plantation, despite opposition from some locals and conservation groups.
---
Reuters | 25 Nov 2013
Jenaan, which has agricultural investments from Spain to Ethiopia, said it changed its policy in part because it had been losing money in Egypt and in part due to advice from the government of Abu Dhabi.
---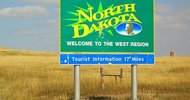 ABC | 25 Nov 2013
An American grain consultant says there's a lot of interest from the United States farming sector in investing in West Australian agriculture.
---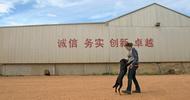 West Australian | 23 Nov 2013
The writing is on the wall for anyone who doubts China's plans to invest billions of dollars for a big stake in WA agriculture.
---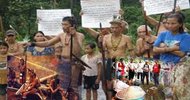 Aliran | 23 Nov 2013
Leaders of Sarawak indigenous groups gathered at a public forum in Kuching to launch an online signature campaign against land grabbing by private and government corporations in their communties.
---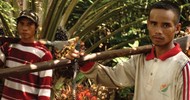 FOE | 21 Nov 2013
Illegal and harmful production of palmoil in Indonesia is continuing, reveals a new report released today by Friends of the Earth.
---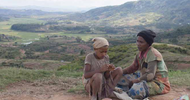 Re:Common, SIF, TANY | 13 Nov 2013
This joint report from Re:Common, SIF and TANY takes the reader through five regions of Madagascar exposing the consequences and impacts of six land grab projects led by foreign investors.
---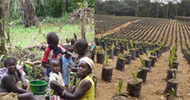 WRM | 05 Nov 2013
Members of communities affected by industrial monoculture oil palm plantations and other organizations from Africa, Europe, the Americas and Asia reaffirm opposition to land and forsst grabs.
---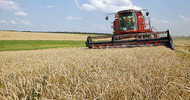 China Ukraine News Blog | 05 Nov 2013
With vast tracts of rich, black earth but antiquated infrastructure, Ukraine is attracting interest from Chinese companies hoping to meet their nation's growing demand for grains and meat.
---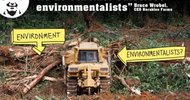 Afrik.com | 30 Oct 2013
Au Cameroun, le projet pharaonique et controversé de la société américaine Herakles Farms de planter des palmiers à huile semble avoir tourné court. Et le pdg de la firme a disparu comme par enchantement.
---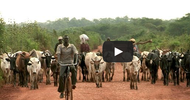 Journeyman Pictures | 28 Oct 2013
Ethiopia's huge agricultural output has brought about an economic miracle for the nation. But inhabitants are being pushed out of their native land by foreign investors and have no share in the profits.
---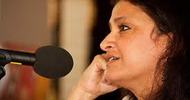 Redeye Collective | 21 Oct 2013
Anuradha Mittal of the Oakland Institute speaks abouthow farmers in Ethiopia are being pushed off their land to make way for multinational agribusiness.
---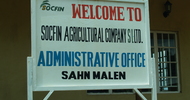 Green Scenery | 15 Oct 2013
Five members of Malen Affected Land Owners Association arrested by police for allegedly destroying oil palms of Luxembourg-based SOCFIN say they are being unfairly targeted by those profiting from the plantation.
---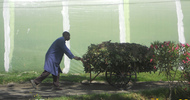 CorpWatch | 10 Oct 2013
Flower growers in Kenya have gone on strike to protest unpaid wages from Karuturi Global, the Indian flower export multinational.
---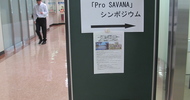 | 30 Sep 2013
We, civil society organizations in Japan, call on the Japanese Ministry of Foreign Affairs and the Japan International Cooperation Agency for the immediate suspension and fundamental review of the ProSAVANA program.
---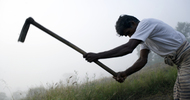 Dow Jones | 25 Sep 2013
The Asian Development Bank plans to pick up direct equity stakes in food and agri-business enterprises in the region next year, a senior official said.
---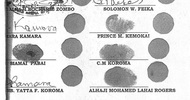 | 31 Dec 2012
Lesse between Aristeus Palm Oil Limited and the Chiefdom Council of Sorogbema (Pujehun District), for 47,567 ha.
---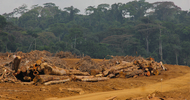 Agence Ecofin | 26 nov 2013
19 843 hectares de terrain dans la région du Sud-Ouest du Cameroun ont été provisoirement concédés à la société Sithe Global Sustainaible Oil Cameroon Ltd, la filiale de l'américaine Herakles Farms, sur une durée de trois ans, pour la création d'une palmeraie d'un montant global de près de 260 milliards de FCfa
---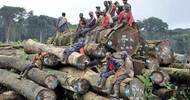 CED & RELUFA | 25 nov 2013
Le Chef de l'Etat a signé trois décrets portant attribution de concessions provisoires de terres agricoles au bénéfice de la société SGSOC [Herakles] dans les arrondissements de Nguti, Toko et Mundemba, dans la région du Sud-Ouest.
---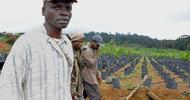 AFP | 25 nov 2013
Le président camerounais a attribué lundi près de 20.000 ha de terres à la compagnie américaine Herakles Farms pour un projet controversé de plantations de palmiers à huile dans le sud-ouest du pays.
---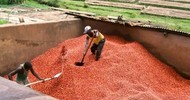 Agence Ecofin | 25 nov 2013
«Nous avons jusqu'ici investi entre 15 millions et 17 millions de dollars dans l'acquisition des terres, des infrastructures destinées à l'irrigation et du matériel agricole», a déclaré Varun Mahajan, directeur général d'Olam pour la Zambie.
---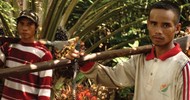 Nouvelle Tribune | 22 nov 2013
Déclaration de Calabar par des membres de communautés affectées par des plantations industrielles de monoculture de palmier à huile
---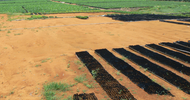 Amis de la Terre | 21 nov 2013
La production illégale et destructrice d'huile de palme en Indonésie se poursuit, telle est la conclusion d'un nouveau rapport publié aujourd'hui par les Amis de la Terre.
---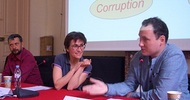 AFP | 21 nov 2013
Le gouvernement roumain de centre gauche a adopté un projet de loi libéralisant la vente de terres agricoles en Roumanie à des citoyens européens à partir de 2014, a-t-on appris jeudi.
---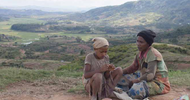 Re:Common, SIF, TANY | 13 nov 2013
Ce nouveau rapport de Re:Common, SIF et TANY vous amènera dans cinq régions de Madagascar et vous apprendra les conséquences et impacts de six projets d'accaparement de terres par des investisseurs étrangers.
---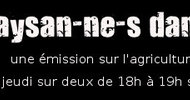 Radio Canut | 09 nov 2013
Entretien radiophonique avec Massa, autour des problématiques et des luttes sur les accaparements de centaines de milliers d'hectares de terres au Mali
---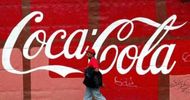 Belga | 08 nov 2013
Coca-Cola a décidé de mettre en oeuvre une politique de "tolérance zéro" des accaparements de terres dans sa chaîne d'approvisionnement, indique vendredi Oxfam dans un communiqué de presse.
---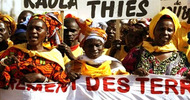 Le Soleil | 05 nov 2013
Les Ong africaines avertissent les autorités du continent des impacts négatifs sur la sécurité alimentaire que pourront engendrer les acquisitions massives de terres en Afrique au détriment des communautés.
---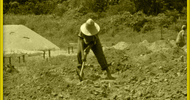 Semanario Virtual Caja de Herramientas | 27 nov 2013
Sin lugar a dudas la obsesión y el objetivo del actual gobierno en el campo es el acaparamiento de baldíos por las grandes empresas.
---
Río Negro | 27 nov 2013
La provincia elevó su propuesta al Consejo de Tierras Rurales
---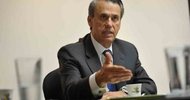 El Espectador | 25 nov 2013
El senador Armando Benedetti presentó las razones por las cuales, según él, debe irse Rubén Darío Lizarralde.
---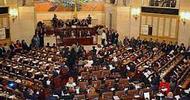 RCN Radio | 24 nov 2013
Tras el anuncio del ministro de Agricultura, Rubén Darío Lizarralde, de presentar esta semana nuevamente el proyecto de ley de Baldíos, los congresistas advierten que esta intención no prosperará.
---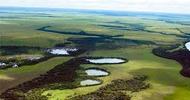 Prensa Rural | 23 nov 2013
"Nosotras y nosotros, diputadas y diputados europeos, manifestamos nuestra preocupacio?n por el proceso de acaparamiento de tierras que se esta? presentando en Colombia".
---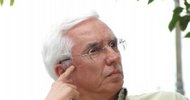 MOIR | 22 nov 2013
"A pesar de nuestras reiteradas advertencias –las mías y las de Wilson Arias, también congresista del Polo–, su ministro radicó el proyecto modificatorio de la Ley 160 de 1994"
---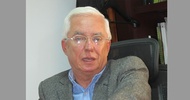 El Heraldo | 22 nov 2013
Gobierno afirma que el proyecto no había sido revisado ni socializado.
---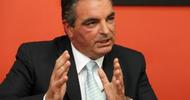 Portafolio | 21 nov 2013
Un chisme terminó confirmado desde el mismo Gobierno, pero el Ministro de Agricultura no sabía lo que estaba pasando.
---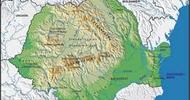 Rumania | 21 nov 2013
El Gobierno rumano adoptó un proyecto de ley con el que permite la venta de terrenos agrícolas en Rumanía a ciudadanos europeos a partir de 2014.
---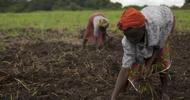 Solidaridad | 21 nov 2013
Un grupo belga compra grandes cantidades de tierra destinadas a agrocombustibles o aceite de palma, obligando a los pobladores a abandonar cultivos tradicionales de subsistencia, para favorecer productos industriales que suponen un gran negocio.
---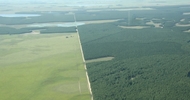 AVAAZ | 20 nov 2013
"Exigimos se detenga la expansión de las plantaciones hasta que se realice el estudio de impacto ambiental comunitario y participativo pertinente".
---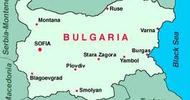 Diario Sur | 22 oct 2013
La ampliación de la moratoria prevista en el Tratado de Adhesión de Bulgaria a la UE, que finaliza el 1 de enero de 2014, fue aprobada por 171 diputados, mientras que 38 votaron en contra y 12 se abstuvieron.
---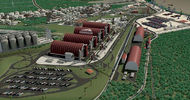 La Información | 22 oct 2013
La casa comercial japonesa Sojitz informó hoy que ha decidido invertir en la brasileña Cantagalo, empresa agrícola y recolectora de grano, y su subsidiaria CGG, de cara a potenciar sus exportaciones de productos alimentarios a Asia.
---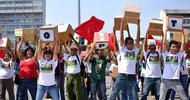 Oxfam | 19 oct 2013
El caso del Valle del Polochic es un claro ejemplo de acaparamiento de tierras.
---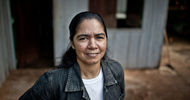 El Diario | 13 oct 2013
Perla Álvarez, defensora de los derechos humanos en Paraguay, asegura que el modelo intensivo de producción de soja está condenando a miles de personas al hambre, la exclusión y la emigración.
---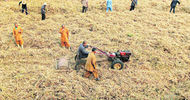 La Tercera | 13 oct 2013
China recurre a ambiciosas jugadas para asegurar provisión futura de alimentos.
---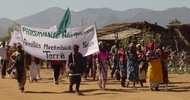 Nigrizia | 18 Oct 2013
Un'alleanza a tre tra Mozambico-Brasile-Giappone prevede di trasformare un'area di 145mila km² nel nordest del paese in un'immensa industria agroalimentare. Scatenando la mobilitazione dei contadini, della società civile e della Chiesa contro la privatizzazione della terra e lo sfratto di milioni di piccoli agricoltori.
---