Food crisis and the global land grab
farmlandgrab.org weekly | 20 Nov 2013
---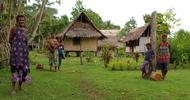 Oakland Institute | 19 Nov 2013
Papua New Guinea is the latest known victim in a modern era of land grabs orchestrated by foreign corporations according to an investigative report and a film.
---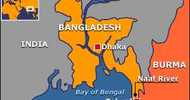 Financial Express | 19 Nov 2013
Myanmar officials have proposed to Bangladesh to invest in agriculture in their country as it has a lot of arable lands for this purpose. The Myanmar government also said they were ready to give long-term lease of land to Bangladeshi entrepreneurs for agricultural purposes from which both the countries would benefit.
---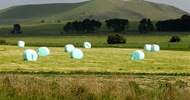 Stock Journal | 18 Nov 2013
Global fund managers and some of the world's largest pension funds have bought more than $1.5 billion of agricultural land in Australia over the past three years.
---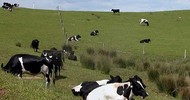 Wall Street Journal | 17 Nov 2013
Duxton Asset Management is buying a stake in seven sheep and cattle farms even as it voiced concern over the country's system of regulating foreign investment.
---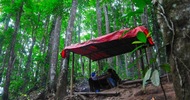 Jakarta Globe | 16 Nov 2013
Communities are finding that ancestral lands are slipping into the hands of foreign companies for oil palm cultivation, as demand for the product grows in Europe, India and China.
---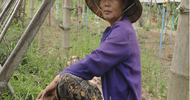 FAO | 16 Nov 2013
Three FAO reports published in 2013 looking at Lao PDR, Zambia and Ghana
---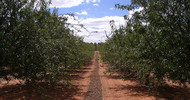 Financial Review | 15 Nov 2013
Late on Wednesday night an Australian trust backed by Swiss, Danish and US fund managers agreed to pay more than $200 million for 12,000 hectares of almond groves in northern Victoria.
---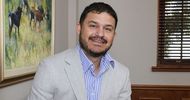 Business Day | 14 Nov 2013
The deal was struck through Zeder's existing investment in that country - its 73.4%-owned commercial farming venture, Chayton Africa
---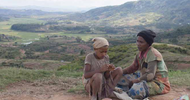 Re:Common, SIF, TANY | 13 Nov 2013
This joint report from Re:Common, SIF and TANY takes the reader through five regions of Madagascar exposing the consequences and impacts of six land grab projects led by foreign investors.
---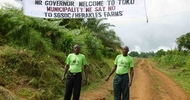 GRAIN | 13 Nov 2013
Community organiser Nasako Besingi speaks about being beaten, arrested and sued for supporting villagers in Cameroon defending their lands from US hedge fund Herakles Capital.
---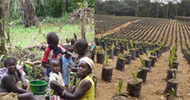 WRM | 05 Nov 2013
Members of communities affected by industrial monoculture oil palm plantations and other organizations from Africa, Europe, the Americas and Asia reaffirm opposition to land and forsst grabs.
---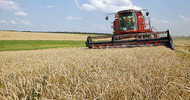 China Ukraine News Blog | 05 Nov 2013
With vast tracts of rich, black earth but antiquated infrastructure, Ukraine is attracting interest from Chinese companies hoping to meet their nation's growing demand for grains and meat.
---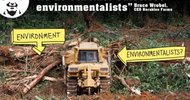 Afrik.com | 30 Oct 2013
Au Cameroun, le projet pharaonique et controversé de la société américaine Herakles Farms de planter des palmiers à huile semble avoir tourné court. Et le pdg de la firme a disparu comme par enchantement.
---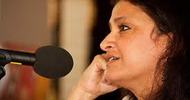 Redeye Collective | 21 Oct 2013
Anuradha Mittal of the Oakland Institute speaks abouthow farmers in Ethiopia are being pushed off their land to make way for multinational agribusiness.
---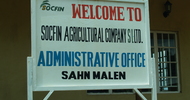 Green Scenery | 15 Oct 2013
Five members of Malen Affected Land Owners Association arrested by police for allegedly destroying oil palms of Luxembourg-based SOCFIN say they are being unfairly targeted by those profiting from the plantation.
---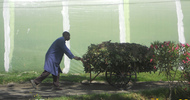 CorpWatch | 10 Oct 2013
Flower growers in Kenya have gone on strike to protest unpaid wages from Karuturi Global, the Indian flower export multinational.
---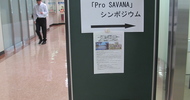 | 30 Sep 2013
We, civil society organizations in Japan, call on the Japanese Ministry of Foreign Affairs and the Japan International Cooperation Agency for the immediate suspension and fundamental review of the ProSAVANA program.
---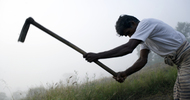 Dow Jones | 25 Sep 2013
The Asian Development Bank plans to pick up direct equity stakes in food and agri-business enterprises in the region next year, a senior official said.
---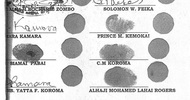 | 31 Dec 2012
Lesse between Aristeus Palm Oil Limited and the Chiefdom Council of Sorogbema (Pujehun District), for 47,567 ha.
---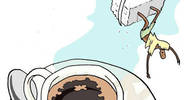 La Libre | 20 nov 2013
Comment contrer l'accaparement des terres des plus pauvres par les fournisseurs des grandes marques de l'agroalimentaire et du textile ? Oxfam dénonce "La face cachée des marques" via des fiches d'évaluation. Et puis ?
---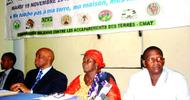 Lerepublicainmali | 20 nov 2013
Le 19 novembre 2013, au Musée national du Mali, la Convergence malienne contre l'accaparement des terres, composée de cinq organisations faitières de la société civile que sont l'AOPP, la CAD-Mali, la CNOP, la LJDH et l'UACDDDD/No vox, a lancé sa campagne intitulée : « Stop aux accaparements des terres au Mali ».
---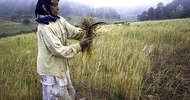 WMC | 18 nov 2013
La possibilité offerte par le projet du Code d'investissement aux étrangers d'entrer dans le capital des sociétés propriétaires des terres agricoles constitue une atteinte à la sécurité alimentaire de la Tunisie.
---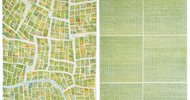 Monde Diplomatique | 18 nov 2013
Quelle que soit la finalité — production agricole ou investissement financier —, de ces accaparements des terres, les bénéfices échappent presque toujours aux communautés locales. L'exemple de l'Ethiopie est emblématique.
---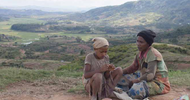 Re:Common, SIF, TANY | 13 nov 2013
Ce nouveau rapport de Re:Common, SIF et TANY vous amènera dans cinq régions de Madagascar et vous apprendra les conséquences et impacts de six projets d'accaparement de terres par des investisseurs étrangers.
---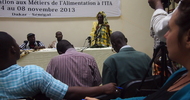 Le Soleil | 13 nov 2013
La Copagen exige la mise en place d'un moratoire complet sur les accaparements des terres
---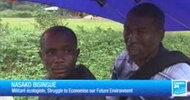 GRAIN | 13 nov 2013
L'activiste Nasako Besingi raconte comment il a été battu, arrêté et assigné en justice pour avoir soutenu des villageois camerounais qui défendaient leurs terres contre le fonds de couverture américain Herakles Capital.
---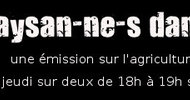 Radio Canut | 09 nov 2013
Entretien radiophonique avec Massa, autour des problématiques et des luttes sur les accaparements de centaines de milliers d'hectares de terres au Mali
---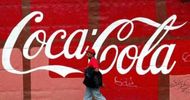 Belga | 08 nov 2013
Coca-Cola a décidé de mettre en oeuvre une politique de "tolérance zéro" des accaparements de terres dans sa chaîne d'approvisionnement, indique vendredi Oxfam dans un communiqué de presse.
---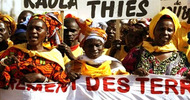 Le Soleil | 05 nov 2013
Les Ong africaines avertissent les autorités du continent des impacts négatifs sur la sécurité alimentaire que pourront engendrer les acquisitions massives de terres en Afrique au détriment des communautés.
---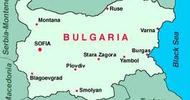 Diario Sur | 22 oct 2013
La ampliación de la moratoria prevista en el Tratado de Adhesión de Bulgaria a la UE, que finaliza el 1 de enero de 2014, fue aprobada por 171 diputados, mientras que 38 votaron en contra y 12 se abstuvieron.
---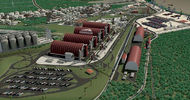 La Información | 22 oct 2013
La casa comercial japonesa Sojitz informó hoy que ha decidido invertir en la brasileña Cantagalo, empresa agrícola y recolectora de grano, y su subsidiaria CGG, de cara a potenciar sus exportaciones de productos alimentarios a Asia.
---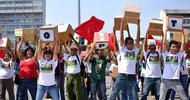 Oxfam | 19 oct 2013
El caso del Valle del Polochic es un claro ejemplo de acaparamiento de tierras.
---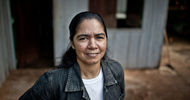 El Diario | 13 oct 2013
Perla Álvarez, defensora de los derechos humanos en Paraguay, asegura que el modelo intensivo de producción de soja está condenando a miles de personas al hambre, la exclusión y la emigración.
---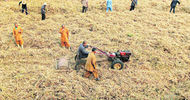 La Tercera | 13 oct 2013
China recurre a ambiciosas jugadas para asegurar provisión futura de alimentos.
---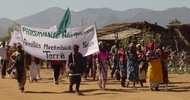 Nigrizia | 18 Oct 2013
Un'alleanza a tre tra Mozambico-Brasile-Giappone prevede di trasformare un'area di 145mila km² nel nordest del paese in un'immensa industria agroalimentare. Scatenando la mobilitazione dei contadini, della società civile e della Chiesa contro la privatizzazione della terra e lo sfratto di milioni di piccoli agricoltori.
---
International Workshop on WTO, Global Landgrabbing, and Resistance

Asia Peasant Coalition | Bali | 04 Dec 2013